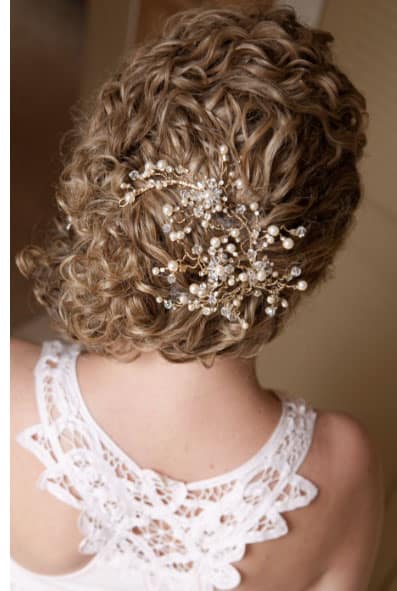 Most Brides have a challenge finding a hairstyle for their big day. Especially if you are a curly girl, a bride's biggest concern is to look like herself on her wedding day.  After years of fighting to straighten my curls, I've finally learned to embrace them. But even so, it's still a challenge to find the right products that leave curls smooth, soft and frizz free.
Former Devachan Salon stylist, Joseph Borokhov, the founder of NY Curly Bride showed me what products to use and how to style my curly hair. To achieve the perfect canvas for a wedding hair style, you must first prepare the hair and go over these three simple steps.
1. Joseph cleansed my hair massaging it in a circular motion using the Devacurl No-Poo Cleanser followed by One Conditioner.
2.  He then de-tangled my hair using his fingers ONLY (towels only encourage frizz!) and left some conditioner in my hair and began squeezing out the excess moisture by scrunching my curls. "The secret is not to touch your hair while it's drying. Make sure the hair is 100% dry first by diffusing your hair or let it dry naturally without disturbing the curl", says Joseph.
3. He tilted my head forward and applied an even distribution of AnGel, glazing my curls and distributing the product evenly. Once my hair was completely dry, he flipped my hair forward (upside down) and started to scrunch my dried curls in order to break the crystallized curl cast. The result was soft, shiny and frizz-free curls!
Finally, you can decide a half down, full up, or just dress up the hair anyway you desire.
For ideas on different wedding looks and inspirations you can check out the gallery http://nycurlybride.com/galleries
Article Submitted by: NY Curly Bride
Free Wedding
Giveaways + Sweepstakes
Enter sweepstakes & giveaways and enter to win a free honeymoon when you join. New winners are announced every week!