Meet Our Sandals Specialists
We pride ourselves in our extensive knowledge of Sandals Resorts.
We absolutely love working one-on-one with each client and helping find the perfect Sandals location and room accommodation.
With a wide array of options, we can really help save our clients time and research, and zero in on the perfect option.
We each have extensive training from Sandals Resorts, to give you the best experience possible.
We visit each resort across the 7 islands, often, to have first hand knowledge of the resorts and ensure a luxury and quality experience!
You will be working one-on-one with one of the following specialists here at WeddingVibe :




As a mom to 3 incredible kids, you'll often find me and the hubby on a volleyball court, at the ball diamond, or in the gym for basketball games. Our family LOVES sports! When we aren't at sporting events, we love to have our friends over for pool parties, or trying to get down to the Caribbean for some R&R! We honeymooned in St. Lucia ( years ago) and love reliving those memories on the beaches of various Sandals and Beaches Resorts. This past year my husband and I released sea turtles in Ocho Rios Jamaica! There are so many fun things to experience at all the resorts, and I can't wait to help you create new memories with your other half!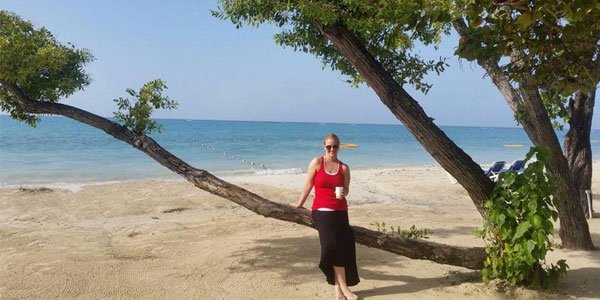 Being from the Midwest, I've quickly learned that I prefer a white sandy beach over shoveling snow! I love sending people where the sun is always shining and the drinks are always cold! I am a WeddingMoon Specialist with Sandals Resorts and truly love helping each of my clients find the perfect resort that fits their personalities! My favorite Sandals resorts are Sandals Whitehouse and Sandals Negril- you can't beat a beautiful long stretch of beach and a breathtaking sunset! I am also a HUGE foodie and love the gourmet selections of cuisine that each Sandals Resort offers - the quality and variety is incredible! Looking forward to working with you to find the perfect resort.


Hey hey! Good Day everyone! Blue skies, sandy beaches, and shady palm trees are my language. I live in sunny Miami FL and love the tropical climate! After my first trip to Jamaica I knew I was hooked! I quickly became a Caribbean Travel Enthusiast! Amazed that a quick flight from Miami will transport you to a new world. The Caribbean vibes will make you slow down and enjoy the moment. There's something about that cool breezy ocean air that makes you appreciate little things in a BIG way. Allow me to help you and yours experience this wonder for yourselves!




Hi- I'm Trish, and I'm a vacation-a-holic. I try to get to Sandals and Beaches Resorts as often as I can! I have 2 boys (6 & 8) who keep me super busy! When on vacation, you'll often find me catching the sunset every night, bellied up to the swim up bar with a rum and pineapple cocktail, or snacking on some delicious food! I pride myself on finding that perfect resort match for each couple! I also have a passion for weddings and am a WeddingMoon Specialist with Sandals and Beaches Resorts. I can't wait to help you plan the most unforgettable trip to the Caribbean!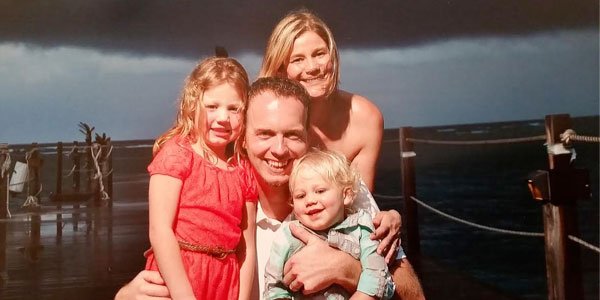 Hi I'm Erin! I love to stay busy and active with my two kiddos and husband! When I'm on vacation you'll find me with a cold drink in hand, soaking up the sunshine! My husband and I honeymooned at Sandals Ochi Beach resort 8 years ago! I love exploring new islands and resorts and seeing what each has to offer! I'm never bored as there is always something new for me to try and experience at Sandals and Beaches! Can't wait to help you plan the most memorable honeymoon or destination wedding!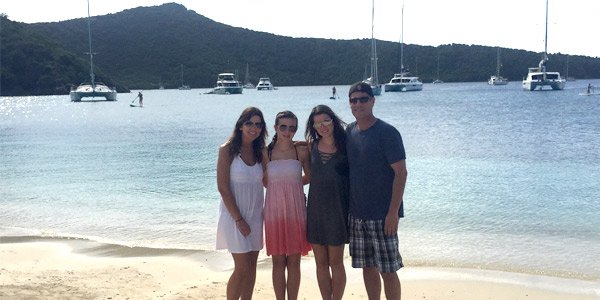 Hi, I'm Lisa. I have two awesome teenage daughters who keep me busy and a wonderful guy that I have been married to for more than 25 years. When we're not in a gym watching our daughters play volleyball, we love to be with friends at our cabin on a lake in northern Wisconsin. My husband and I honeymooned in the Caribbean and instantly fell in love with the beauty of the islands! Since then, we've never vacationed anywhere else. We started bringing our daughters to the Caribbean with us at a very young age and now they are official "beach bums" too. The memories and fun family times we have had on our Caribbean vacations are priceless. I look forward to helping you plan the vacation of your dreams at a Sandals resort.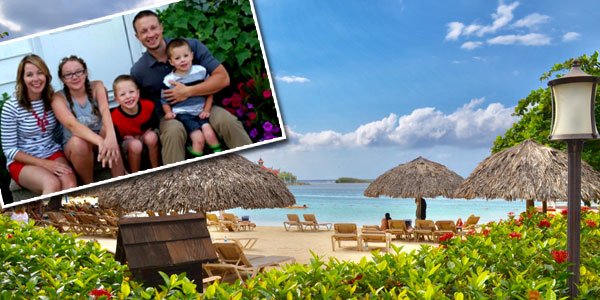 Hi! I'm Jenni and I'm a beach bum at heart!  At home in Wisconsin, I stay busy shuffling my 3 kiddos from activity to activity.  But on vacation, I love to relax on a white sandy beach with a drink in my hand!  I have certain expectations while on vacation, too, like great food, plenty of activities to keep the kids busy and entertainment for us all.  Sandals and Beaches Resorts do not disappoint!  I love planning Sandals honeymoons because I know that my clients are going to have an amazing time- I've experienced it myself!  I'm so excited to help you find the perfect Sandals resort for your honeymoon!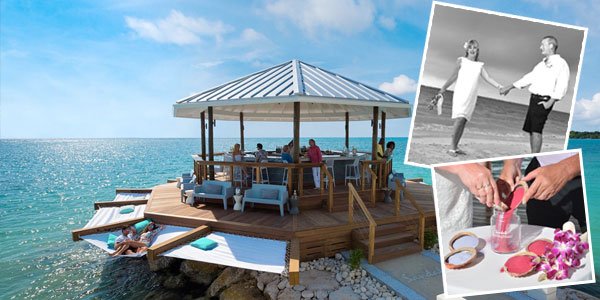 My name is Pauline. I am Mom to 2 beautiful girls and Nana to my wonderful granddaughters. My husband and I have been together for 13 years. We love traveling and Sandals is our favorite destination. We have been to many of the Jamaican resorts and also Royal Bahamian in the Bahamas. The level of accommodations and service are second to none. Thus the reason we continue to travel to only Sandals resorts. This past year, we renewed our 5 year wedding vows at Sandals South Coast and it was all we expected it to be and more. What Sandals did for us for our Re-tie, was nothing short of amazing! I would be so EXCITED to help you plan the perfect honeymoon or the vacation of a lifetime!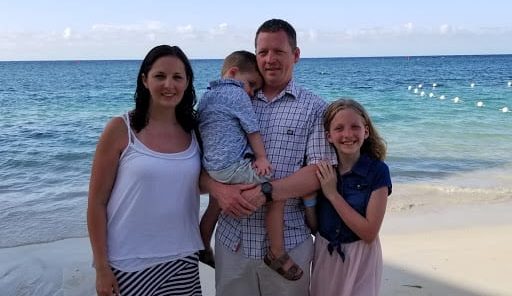 Hi! I'm Jennifer. I'm a mother to two amazing children, a 13 year old girl and a 4 year old boy. They keep me pretty busy, but you can also find me hanging out with my dog or reading a book. Living in Massachusetts, we love to take any opportunity to get away from the cold. There is nothing better than traveling to a beachside, all-inclusive Sandals or Beaches Resort! I look forward to helping you be able to relax and have fun on the vacation of your dreams!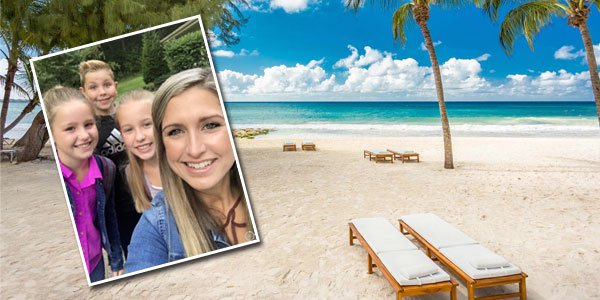 Hi, my name is Christina and I am a mother to three beautiful children. We live in southern Wisconsin where the winters are long and brutal. Our families favorite time of year is summer. If we are not at a baseball game or a gymnastics meet, we are most likely fishing, camping or swimming- my kids would live at the beach if I would let them! My love for the warm weather and outdoors makes helping people plan their dream vacation to Sandals and Beaches so much fun! I am super excited to work with you and help you plan the vacation of a lifetime!!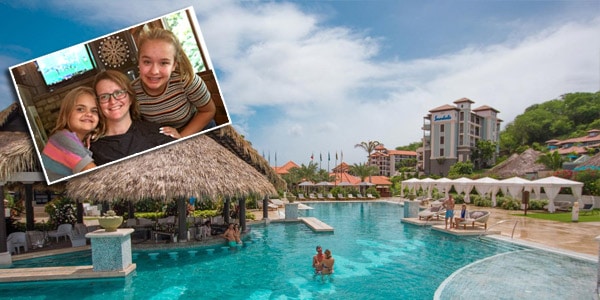 My name is Lynn and I am a mother of 2 beautiful little girls.   I love spending time with my family. I also enjoy gardening, cooking, and traveling - especially to the Caribbean! I absolutely love being a Sandals and Beaches specialist and am proud to also be certified in Destination Weddings. I have fun interacting and really getting to know each and every couple I assist. Seeing photos and hearing how fantastic of a time their stay was, is the best part of my job. Sandals LaSource Grenada is my favorite! I love to snorkel, walk the beach, try all the different dining options and signature drinks and just relax while at any Sandals or Beaches. Can't wait to work with you!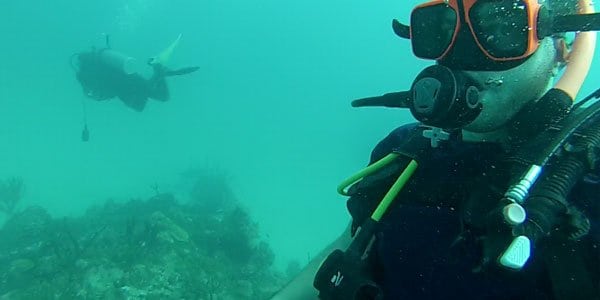 My name is Dave, and South Eastern Wisconsin is my home and favorite place to be. When I am not chasing my three young children, I have a wide assortment of hobbies and activities that I enjoy. I play adult ice hockey (and still have all of my teeth!) and much like Aerial, I'd rather be under the Sea.....SCUBA diving! I love exploring the reefs and sealife at all of the Sandals dive sites, as well as exploring the bottom of a Brandy Old Fashioned at the Rabbit Hole Speakeasy at Ochi Beach Resort : )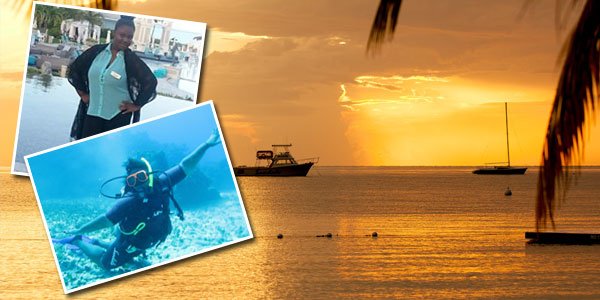 I am a Caribbean girl that loves to have fun!!! I am all about adventures and living life to the fullest. There is so much out there to explore and that is what I love about Sandals and Beaches Resorts- there is always something to do and something new to explore. I am originally from Jamaica but will be calling NYC my home very soon! I can't wait to show you what my Caribbean Islands have to offer! I know you will love them as much as I do!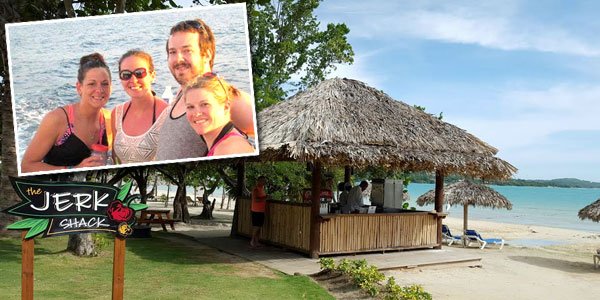 I am a true Wisconsinite at heart. I love volleyball and family, and can't forget my furry family members! I am a total fish when on vacation and prefer to spend my days in the water! You can also often catch me at the jerk chicken shack on the beach or on the volleyball court too! 🙂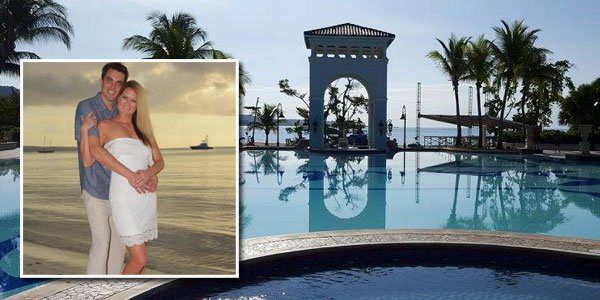 I live in south eastern Wisconsin and love the great outdoors! I prefer the shade rather than the sun so when visiting all the different Sandals and Beaches properties you will find me shade jumping from tree to tree to cabana to cabana. I am a big fan of swim up bars. In particular, I like swim up bars with shade, a breeze, and an ocean view. My favorite swim up bar is at Sandals South Coast! When going to beaches resorts with my boys you will find me acting like a kid again going down waterslides and relaxing in the lazy river!