Experiences from real WeddingVibe clients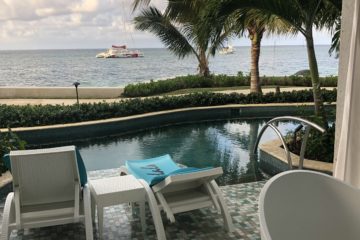 Resort Experience:
Loved Montego Bay! The food was great, the drinks were endless and the service was amazing. We really enjoyed our Butlers. They made it extra special for us. Our only complaint was the WiFi went out for the last 3 days of our trip.
WeddingVibe Experience:
We loved booking through WeddingVibe. We are so happy that we did. We were a bit hesitant at first but our agent was excellent. Trish was fast with communication and made some excellent recommendations including a split booking, which we really enjoyed. She is still helping us even after our trip. If we go back to Sandals we will definitely book again through WeddingVibe.