Experiences from real WeddingVibe clients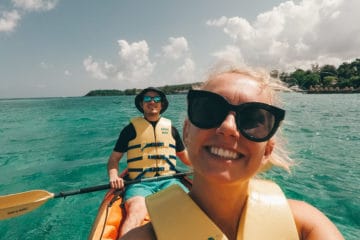 Resort Experience:
This was our first all inclusive resort and it set the bar very high for future trips! The resort was wonderful. We weren't even able to hit each restaurant in the six days there. We chose a different pool/beach spot everyday. Had a good mix of relaxation spots and upbeat spots. The grounds were absolutely beautiful and well kept. There was always a staff member around to assist with anything needed. We met a lot of friendly staff members and guests. Good eats, good drinks, and perfect relaxing honeymoon.
WeddingVibe Experience:
Beth was a rockstar with coordination and booking. She was very thorough with explanations and made sure we chose the right resort. We felt really well taken care of. Everything from coordinating our flights with the resort, getting us a room in the perfect spot, day countdowns, and last minute reminders was handled perfectly. During all the wedding planning and chaos, we were completely at ease and confident with the honeymoon having Beth on our side. Thanks so much!