Experiences from real WeddingVibe clients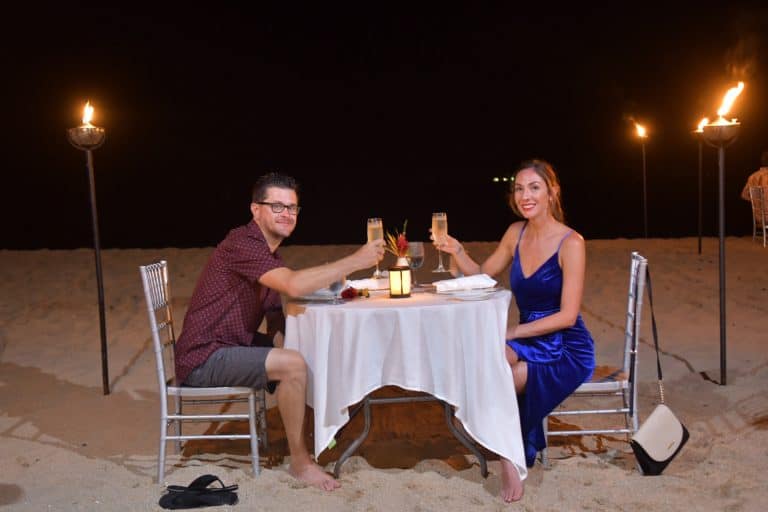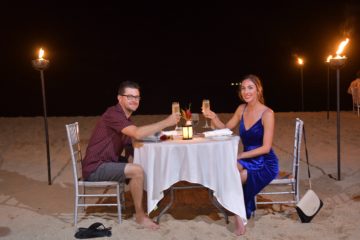 Resort Experience:
the staff at the resort was so amazing. they go above and beyond to entertain you and to make sure that you are just having the greatest time. the entertainment manager was so sweet and would always approach us to make sure we were having a great time . all of the entertainment staff is beyond talented and we're so sweet making us all get up to dance during the entertainment events. besides the steel drums on Monday night which was definitely my favorite of all nights, the talent show set up by the entertainment crew was so amazing. they are just the greatest group of people.
most importantly our butlers were beyond fantastic. I will always be booking Butler service anytime I book through sandals. I just hope all Butler's that we will have in the future will be just as amazing as our Butler's. Owen, Lyvester, Marcus & Sydney were just the sweetest and always made sure that my husband and I were taken care of and having a great time. they would call us in the morning and let us know they have a seat reserved for us at the pool they would call to make sure that we had breakfast or lunch, they would also bring us coolers by the pool and bring us drinks even when we didn't ask . they made us feel so at home and so spoiled. every night we were brought back to our room they would always have a surprise waiting for us whether it be champagne, a bath drawn with rose petals, or even just room service food like the nachos (which were so good!), they had everything set for us.
we are so thankful for the incredible service we received for our honeymoon period people always told us leading up to the wedding that our honeymoon will be the best vacation we will ever take and now I understand what they all meant. and thanks to the entire Sandals Regency La Toc in St. Lucia, we will never forget how amazing our honeymoon was. in fact we ended up extending our stay while there. the island is just so beautiful, the culture the people are so sweet we just didn't want to leave.
thank you everybody you guys rocked! and a very special thank you to Owen who was just the sweetest to us period we will never forget you.
WeddingVibe Experience:
beyond fantastic. Beth was so amazing we couldnt have had a better experience without her. we are so thankful!
I can't begin to express how wonderful our honeymoon was. to start off, Beth made it so easy to plan the whole thing even during the unfortunate circumstances we are all facing this year. she helped me with booking she helped me with any questions that I had from the time that we booked and even while we were on our honeymoon. there was an issue due to Covid they're our flights were canceled because the island was an accepting flights for that day. I was beyond stressed out when that happened but Beth made it so easy and helped me with all of the reservation changes, she made it so easy it was as if our check-in date was set for that day all along. she even checked in with us while on the honeymoon to make sure everything was going great . she is beyond amazing and I will be referring her to a lot of my friends that will be getting married soon.