Experiences from real WeddingVibe clients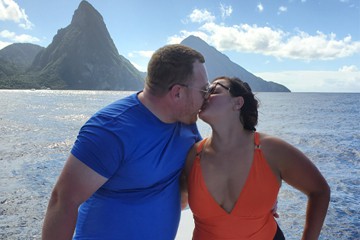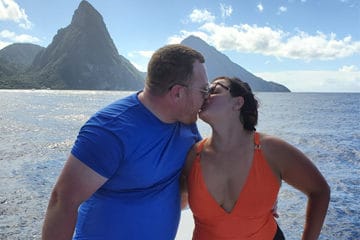 Resort Experience:
We love Beth and Lynn Wisowaty! They have been part of our family for 5 years starting with our wedding in St. Lucia Grande in 2016..
This was our second 2 week trip to St. Lucia and we always find something new to do from hiking, to mud baths, to dancing and drinking with the locals.
Even going through the covid hoops to get there it was AMAZING staff at the resort took such good care of us from Princess and Heather cabana waitress to our house keeper for leaving special little notes. Johnathan aka paparazzi is still and always our favorite! Mr.Filius and Mr. Winston went out of their way to make us feel like Vip. Not to mention Beth and Lynn always gives us little something towards our trip this time was private car.. hands down best way to get there..
The Grande St. Lucian has been our favorite resort so far and Christmas 2022 can't come fast enough.
WeddingVibe Experience:
100% perfect! We will always use Beth and Lynn Wisowaty!