Experiences from real WeddingVibe clients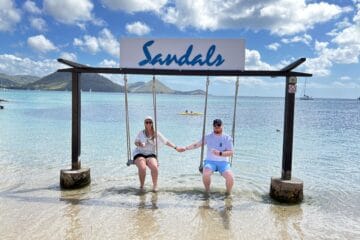 Resort Experience:
We had a great experience from the time we contacted our agent Lisa through the end! She was very easy to work with and very helpful and responsive, and booked us a perfect room with a beautiful view (although I don't think there's anywhere on this resort without a good view)! We were greeted with champagne and a view, and every person at the resort was SO nice and helpful all the time! We did the Joe Know's tour and LOVED it, our guides were very knowledgeable and fun, and kept us safe! We also did an ATV tour and an underwater sea trek which were also both amazing. We have absolutely nothing negative to say about our trip and are already talking about another one!
WeddingVibe Experience:
Lisa was great! She was very helpful and responsive, and even when she didn't know the answer she got us in touch with someone who did! I would recommend her to any of my friends or family!