Experiences from real WeddingVibe clients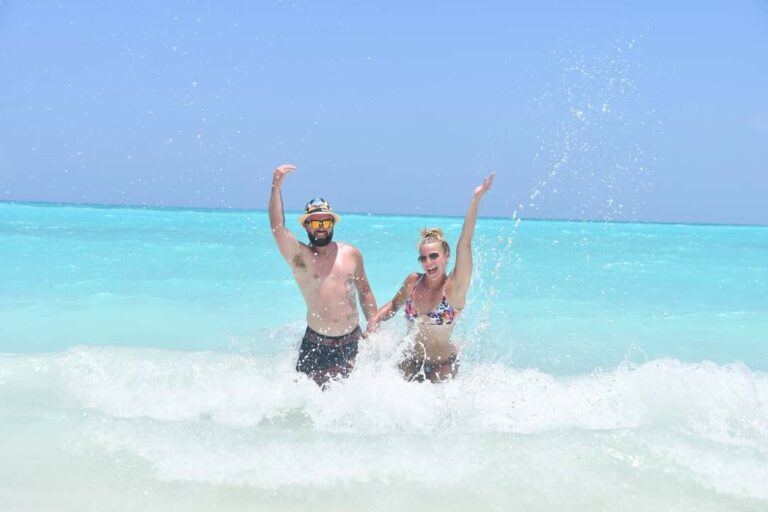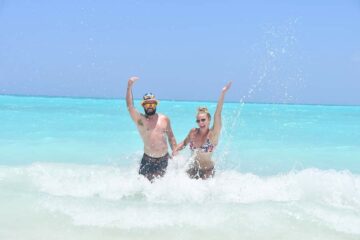 Resort Experience:
Incredible! This resort is too beautiful for photos to so any justice. You must visit in person! The staff here is outstanding and went above and beyond to ensure we had a wonderful stay. Special shoutout to Twain or "T" Leroy, Alvin & Del at the pool bar. They were amazing! So much fun. Amazing photographers here to capture the beauty of the resort and the beauty of your love. Special shoutout to Kenney, Roro, and Alrio for the amazing images. We will treasure them for years to come! So many amazing food options here, we never got sick of anything because of the huge variety! Our favorite was Il Cielo, the Italian restaurant for dinner, barefoot for lunch and Bahama Bays buffet for breakfast!
We played a round of golf at the gorgeous golf course, the back 9 was just stunning! Our most favorite day of all though was the swimming with the pigs excursion! Highly recommended! We cannot wait to visit Emerald Bay again.
WeddingVibe Experience:
Beth is incredible (as well as her sister Lynn who helped assist in booking our honeymoon with Weddingvibe in 2016!) I had our trip booked SO early. 2.5 years early. I wanted our 5 year anniversary trip to be perfect and Beth made that happen! She was patient and answered all of my questions in detail, no matter how much work it was for her to find the answer, she was determined! She was honest and prompt with all of her responses. I cant thank her (and Lynn!) for keeping us informed and in the loop with updates on all 2020 had to bring. She was going to make sure we got our dream vacation no matter what!! I am just amazed at how much we were put at ease through the whole process. It was so smooth and easy. My husband and I got home regretting not booking our 3rd trip on resort. I have already reached out to Beth on helping us with a 3rd trip because we just can't get enough! Thank you Beth, Lynn and Weddingvibe for another great vacation!