Check back often to see if you're a winner, and take advantage of these exclusive offers from our sponsors!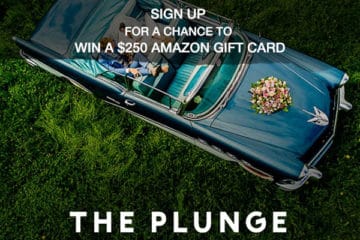 $250 Amazon Gift Card from The Plunge
01/31/2019 WINNER
The Plunge Exclusive Offer
Lucky for you, The Plunge is giving you a second chance to score a $250 Amazon Gift Card! All you have to do is refer a groom.
Ready to enter more Giveaways & Sweepstakes?
Check out the list of active giveaways, sweepstakes, and contests. Enter for your chance to win!