Check back often to see if you're a winner, and take advantage of these exclusive offers from our sponsors!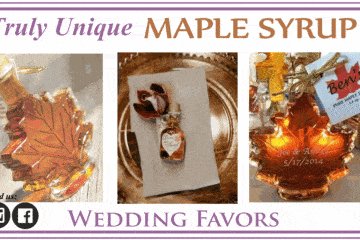 Maple Syrup Wedding Favors
06/28/2021 WINNER
Kristina K.
& Earl F.
from Valdosta, GA
Ben's Maple Syrup Exclusive Offer
Truly Unique Maple Syrup Wedding Favors
Ready to enter more Giveaways & Sweepstakes?
Check out the list of active giveaways, sweepstakes, and contests. Enter for your chance to win!