A Handful of 2011 Wedding Trends
Big things are coming in 2011! New colors, new styles and new attitudes! And the good news is…I've done all the research so you don't have to.
So, for all you 'Trend-Setting Brides' out there, here's what's new for 2011…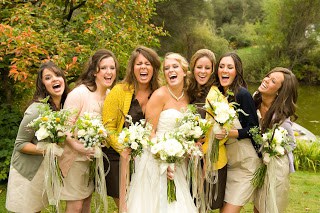 Venues:
Outdoor weddings are all the rage! In fact, they're a MUST for this years savvy bride. But, we've known that for years.
Couples are now flocking to outdoor venues looking for a more fun, relaxed and unique setting. They are finally realizing that there is nothing more enchanting and magical than getting married surrounded by the beauty of Mother Nature.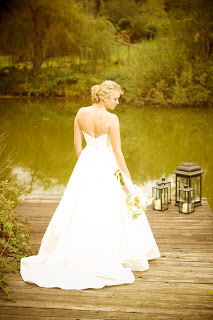 And, the decorating possibilities are endless for any outdoor location because you don't have the confinement of 4 walls to work around. Nice!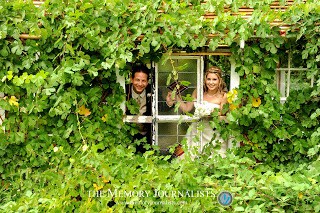 Colors:
Trends are moving towards a more bleached and delicate look, even with browns.
Colors are softer, and the look this year is casual and shabby chic.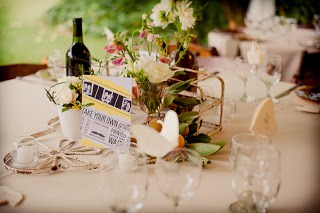 However, there is nothing more magnificent than a huge pop of color to bring the focal point to one specific spot on your dress, in your bouquet or on your tables.
Saturated color really makes a statement if placed properly.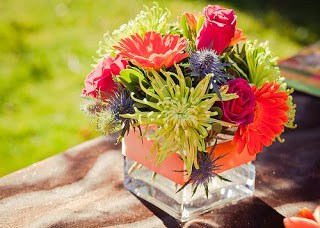 Dresses:
This is where it gets fun! Dresses are more comfortable in 2011.
Look for straps, halters and less construction. Softer tulle accents are taking the place of bold ruffles
.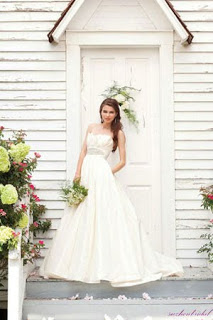 Cocktail wedding dresses are all the rage as well. Not only are they fun, but they can be worn again and again ending the tradition of the 'wear-it-only-once' gown.
And, yes ladies…pockets are back! We do love pockets, don't we? Sadly, some designers are taking their time bringing them back into their bridal gown lines, but they are out there and very trendy for 2011.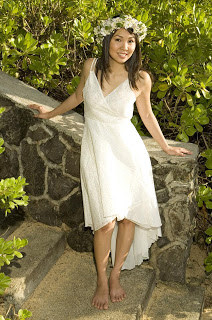 Hair:
Veils are being replaced by vintage, unique and handmade hair accessories. Once again, an item that can be used over and over.
Look for headbands, hair clips, tiaras and even flowers, but few, if any, veils.
If you don't want to make one yourself, check out the InnCredible designs available through etsy.com.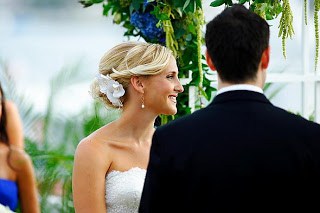 Decor:
Vintage is in! Creating an atmosphere of nostalgic romance is very trendy this year.
Couples are choosing to incorporate family heirlooms into their designs and using more DIY touches to make their weddings individually their own.
The trends are moving away from 'matchy-matchy' and into a more vintage mismatched look in table settings with personal accents that 'wow' guests.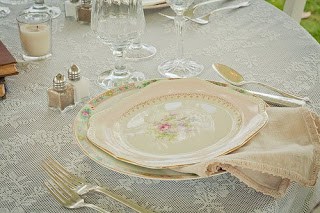 Chandeliers are hot this year too…and, just to 'toot our own horn' a bit, Marjorie creates some of the most beautiful crystal chandeliers on the planet…and we rent them!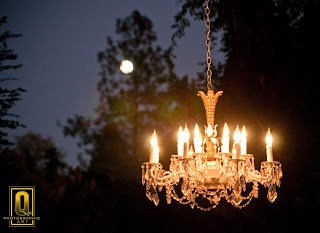 Flowers:
Tightly tied bouquets are out and a more natural, soft and fluffier look is in.
Wildflowers are coming into their own, and if you're wanting that pop of color, brides seem to be leaning towards making a huge statement with orchids.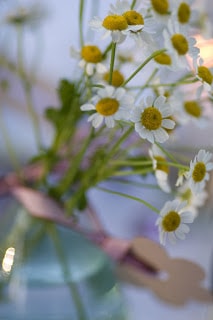 Bouts are becoming more masculine, and couples are choosing to use more succulents in everything.
Table Arrangements are smaller and more natural in style. Gone are the large, elaborate arrangements set in the middle of the table and coming into style are the smaller, DIY 'just picked out of the garden' floral pieces.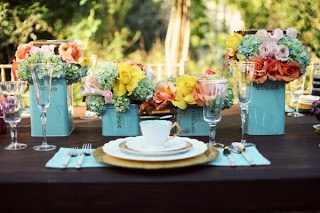 And while I'm not a fan of them, but many new brides are, feathers and feathery touches are coming back in style as well.
Another big trend for 2011 is rose petal art work. Whether it's a gorgeous scroll down your aisle, or a carpet of petals at the altar, couples are opting for this as a big statement at their ceremonies.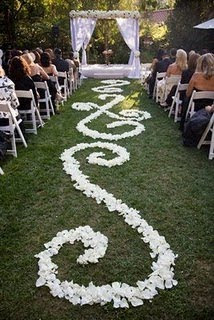 Food:
Smaller meals are definitely the trend this year. More couples are choosing 'organic', 'local' and 'meat-free' healthier options, not only to cut costs, but also to tap into their local economies.
The new term for 2011 is 'Flexitarian,' and caterers are stepping up to offer more creative and flexible options on their menus.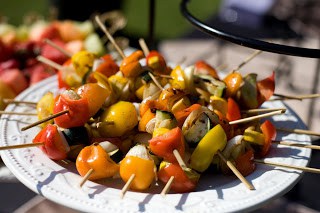 Couples are also moving away from printed menu cards to cut down on their wedding waste. Instead they are using items like DIY chalkboards to post menus.
And while we are on the subject, many 2011 couples are going paperless for all their wedding needs. Online invitations, save the dates, etc are all the rage. Check out greenvelope.com for some InnCredible options.
Oh, and this is fun…if your venue allows it, of course…food trucks are fast becoming a unique touch that many couples are choosing.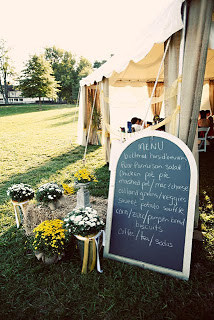 Cakes:
Cakes are less formal this year. There will be less fondant and more butter cream icing. They will still be unique to each couples taste, but more on the rustic side.
Natural flowers will replace sugar ones, and fruit will also be fashionable as a cake decoration.
2011 also brings the 'Cake Table' back into a focal point at receptions. So make sure yours is not overlooked.
Want a 'Dessert Bar?' Well, you're in luck. They are still in style for 2011 and will be offered by more bakeries as an 'a la carte' option.
But sorry ladies, but it seems cupcakes are no longer…not even the mini ones. Trends are moving back to cakes.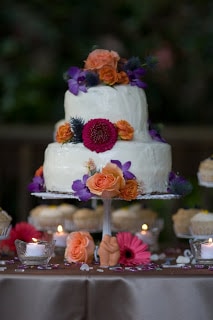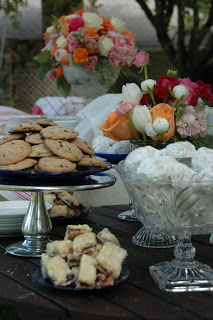 Photography/Videography/Music:
Photography is going to take on a more vintage look this year with couples wanting fabric backdrops for their family and guest photos to give them a more relaxed feel. And what a perfect accent to your outdoor wedding!
Photo Booths too remain a trendy option for couples wanting a more unique 'Guest Book' idea or for those just wanting to offer a bit of crazy fun for their guests.
Videography is a MUST this year as well. No more leaving this extremely important task to a family member or friend. Couples are demanding a professional to shoot and edit their wedding video keepsakes.
Music is key to any ceremony and/or reception, so this year couples are going back to hiring a professional DJ or band instead of using an iPod. No one in 2011 wants to leave their music to chance.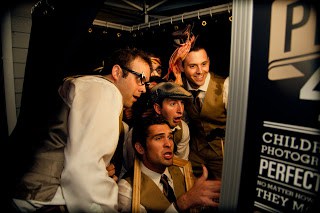 Wedding Planners:
Too many couples have seen their friends weddings almost crash and burn because of all the little details that are often overlooked.
Smart and trendy 2011 couples are now budgeting in a wedding planner to assist them with making sure the wedding of their dream comes off without a hitch.
So when you're putting together your budget, don't forget to factor in a professional wedding planner so you can truly relax and enjoy your day without stressing over whether all your details are taken care of! Believe me, the money you spend will be worth it's weight in gold!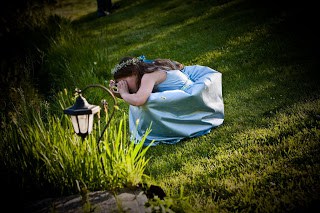 So, there you have it…2011's Wedding Trends. Let me know what you think of what the experts predict we'll be seeing this year at weddings all over the country. Oh, one little reminder, regardless of the trends, the bottom line is, it's your wedding, so make it your own, even if it isn't completely 'trendy.'
Article Submitted By:
Free Wedding
Giveaways + Sweepstakes
Enter sweepstakes & giveaways and enter to win a free honeymoon when you join. New winners are announced every week!