Outdoor weddings have an indescribable charm and are a great way to combine the beauty of the great outdoors and the joy of celebrations. But outside weddings can also present a few logistical challenges that could cause issues if they aren't planned for properly. In this article, we're going to give you some of the dos and don'ts for anybody organizing an outdoor wedding ceremony or reception.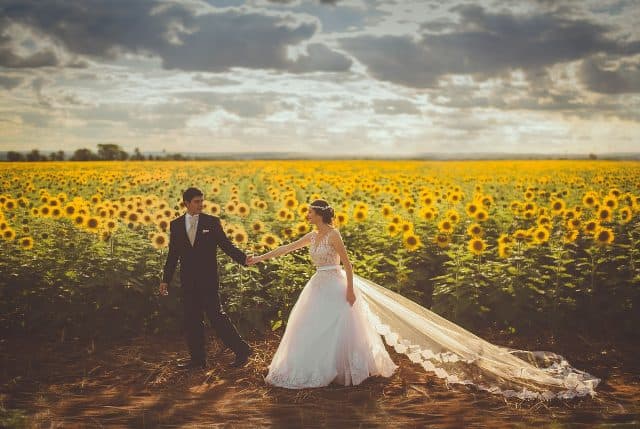 Do Have a Plan B
One of the biggest challenges of outdoor weddings is the weather. You may have everything planned, but if the weather doesn't want to play ball and you have no alternative, then there isn't much that you can do. This is why you should always book your outside wedding in a venue that will allow you to hold the celebrations indoors if you have too. You could also fork out a few dollars for a tent; you can find clear tents that will allow you to still enjoy the surrounding scenery while being protected from the elements. Some rental companies will also allow you to put a small deposit down on an emergency tent just in case you need one, so that could be an alternative.
Don't Rely Solely on Porta Potties
Porta potties can work for emergencies and can accommodate some people, but if you're holding a wedding, then you'll have to invest in something more sophisticated. People will need a place where they can freshen up with enough space that they won't feel crowded. This is why you should at least think about renting one or two restroom trailers in addition to having a few porta potties on the ground. Companies like https://satelliterestroomtrailers.com offer all sorts of restroom trailers, so you should be able to find one that fits your needs and budget.
Do Think the Date Through
When comes the time to organize an outdoor wedding, you also have to consider the day of the year and the time of the day at which the ceremony will be held. Sure, July is usually a great month for outdoor weddings, but holding your wedding at midday on a blazing hot summer day might not be best idea. So, make sure that you consider factors like humidity and temperature when picking the right time for your ceremony and reception.
Don't Overlook the Decorations
While the scenery can be a great backdrop for any wedding, don't assume that the natural beauty will be enough. Your guests will need a focal point and you have to make sure that you put some effort into the decorations as well. At the very least, you should make sure that your altar stands out. However, whether you decide to go with a pedestal topped with an ornate chuppah or a ribbon arch, make sure that you avoid anything with candles as they won't be able to withstand the wind and might ruin the effect.
Outdoor weddings are a great way to venture off the beaten path and go for something out of the ordinary. Make sure that you follow the few tips in this article if you want your event to be memorable and stress free.
Free Wedding
Giveaways + Sweepstakes
Enter sweepstakes & giveaways and enter to win a free honeymoon when you join. New winners are announced every week!