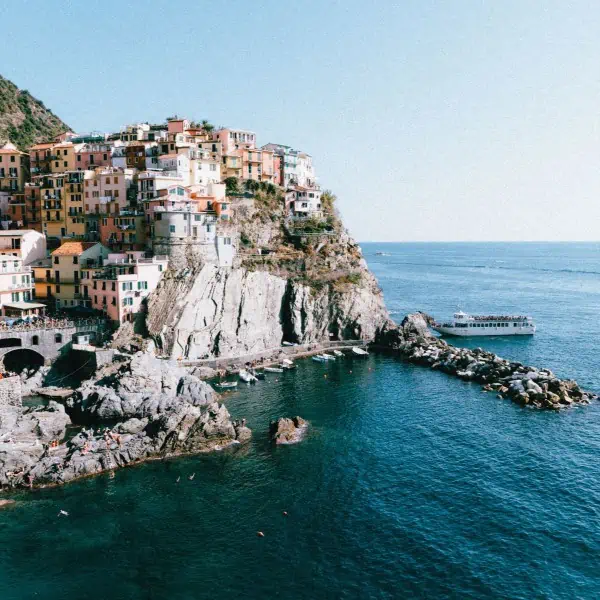 As couples plan their wedding, they often dream of a romantic and unforgettable honeymoon. Europe is a popular destination for newlyweds due to its stunning architecture, rich history, and picturesque landscapes. While cities like Paris and Rome may be at the top of every traveler's list, there are hidden gems throughout Europe that offer an even more intimate and unique experience for honeymooners.
Opting for lesser-known destinations can allow couples to explore off-the-beaten-path locations that tourists do not swarm. From charming small towns to tucked-away islands, these destinations offer a chance to unwind in tranquility while experiencing the culture and beauty of Europe. Therefore, take a honeymoon cruise to Europe and visit these underrated and hidden honeymoon destinations to celebrate your marriage.
Offbeat European Destinations: Unconventional Spots to Celebrate Your Marriage
Planning a honeymoon is exciting for newlyweds, but choosing the ideal location can be challenging. While traditional destinations like Paris or Venice are always popular, why not explore some offbeat European destinations? Surprisingly, many of these underrated honeymoon spots offer more than just picturesque landscapes; they also have unique experiences that can make your honeymoon unforgettable.
If you are looking for something unconventional, head to Matera in Italy. This ancient city has been named the European Capital of Culture 2019 and offers visitors a glimpse into its rich history through its cave dwellings and stunning architecture. Alternatively, if you are seeking adventure, the Azores islands in Portugal are perfect for hiking enthusiasts and water sports lovers with their breathtaking natural beauty.
The French Countryside: A Romantic Escape amidst Rolling Hills and Vineyards
The French countryside is an underrated honeymoon destination that offers a romantic escape amidst rolling hills and vineyards. The countryside's picturesque surroundings, charming villages, and quaint cottages make it the perfect location for couples seeking a quiet getaway. From the stunning Loire Valley to the romantic Provence region, there are plenty of options for couples exploring France's beautiful landscapes.
One of the most popular destinations in the French countryside is Provence. Its mild climate, scenic villages, and lush lavender fields make it one of the most romantic places on earth. Couples can stroll through picturesque towns like Avignon or Arles, admiring their impressive architectural heritage. They can also participate in wine tastings at local vineyards or enjoy local cuisine at traditional brasseries and cafés throughout this wonderful region.
Slovenia's Lakeside Towns: A Scenic Playground for Adventurous Couples
Slovenia is a hidden gem in Europe and is often overlooked for honeymoon destinations. However, the country's charming lakeside towns make for a perfect romantic getaway. Slovenia has something to offer everyone, whether you are an adventurous couple or just looking for a peaceful retreat.
The town of Bled is one such place that will steal your heart with its picturesque views of the lake and surrounding mountains. Take a boat ride to the island in the middle of the lake or hike up to Bled Castle for stunning panoramic views. Another popular destination is Lake Bohinj, surrounded by lush forests and towering mountains. Couples can rent bikes, explore the area, or take a scenic hike through Triglav National Park.
Portugal's Algarve Region: Sun, Sand, and Sea – A Laidback Honeymoon Destination
Portugal's Algarve region is a hidden gem that offers the perfect mix of sun, sand, and sea for couples looking for a laidback honeymoon destination. Often overlooked in favor of more popular destinations like Paris or Bali, the Algarve region boasts stunning beaches, picturesque towns, and plenty of opportunities for romance.The region stretches along Portugal's southern coast and is known for its warm climate, making it an ideal destination year-round. Couples can spend their days lounging on golden sands or dipping in crystal-clear waters. For those looking to explore beyond the beach, there are charming fishing villages to discover and bustling cities like Faro and Lagos.
Free Wedding
Giveaways + Sweepstakes
Enter sweepstakes & giveaways and enter to win a free honeymoon when you join. New winners are announced every week!