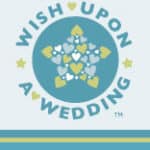 About the Organization:
Wish Upon a Wedding is the world's first nonprofit wish granting organization, providing weddings and vow renewals to couples facing terminal illness and serious life altering circumstance, regardless of sexual orientation. Headquartered in the San Francisco Bay area and officially launched in January 2010, the organization currently has over 15 chapters and is growing rapidly nationwide.
By giving the gift of a dream wedding, the organization is able to grant some of the most intimate and heartfelt wishes of these people's lived, and help them share this important day with close family members.
Wish Grating Process:
The guidelines are simple. Applicants who are at least 18 years or older, legal US Citizens, unmarried, where at least one individual has been diagnosed with less than three years to live are encouraged to apply. To receive an application, email [email protected] or call 877-305-9474.
Become a Wish Granter:
Those not in the wedding and event industry can help in many ways. Monetary donations are always needed to help us bring families together, by covering the costs associated with airfare, hotel accommodations and other miscellaneous goods and services for our Wish Recipients.  For couples who are about to be married, Wish Upon a Wedding accepts donations in lieu of gifts or favors- instead of giving guests a traditional favor, donate money to the Wish Upon A Wedding Organization on your guests behalf. The organization is also in need of donations of new and unused products, Airline Miles, & Hotel Room Nights. For a complete list of how you can help please visit this link: HOW TO HELP
Check out this video and learn more about this awesome organization: Wish Upon a Wedding Video