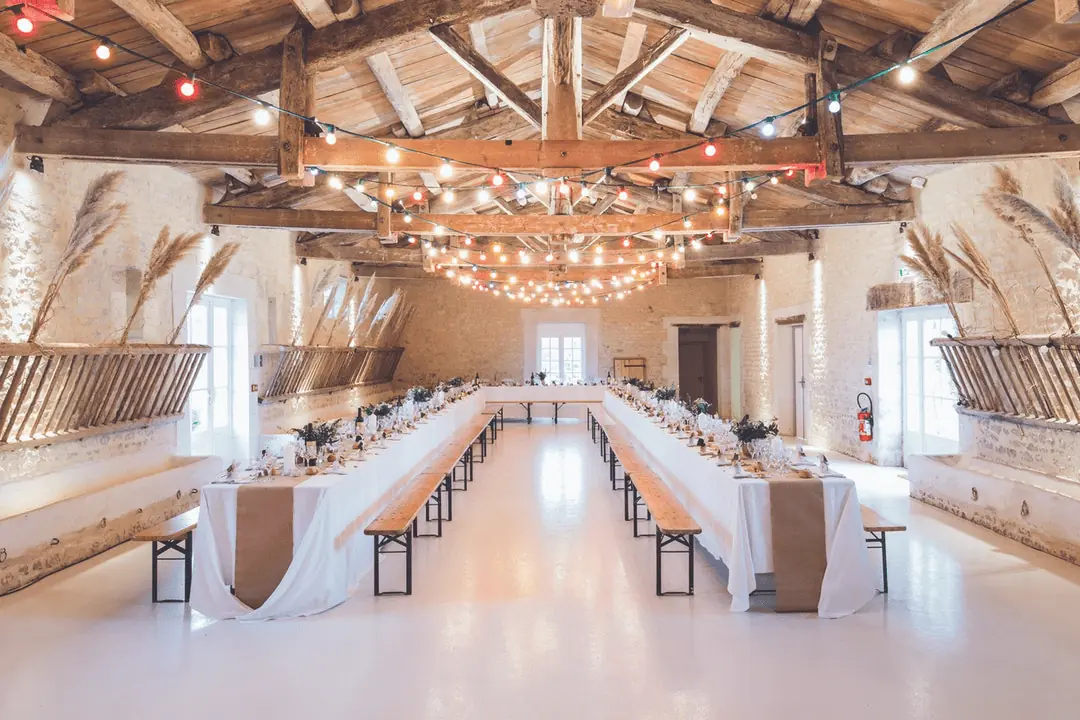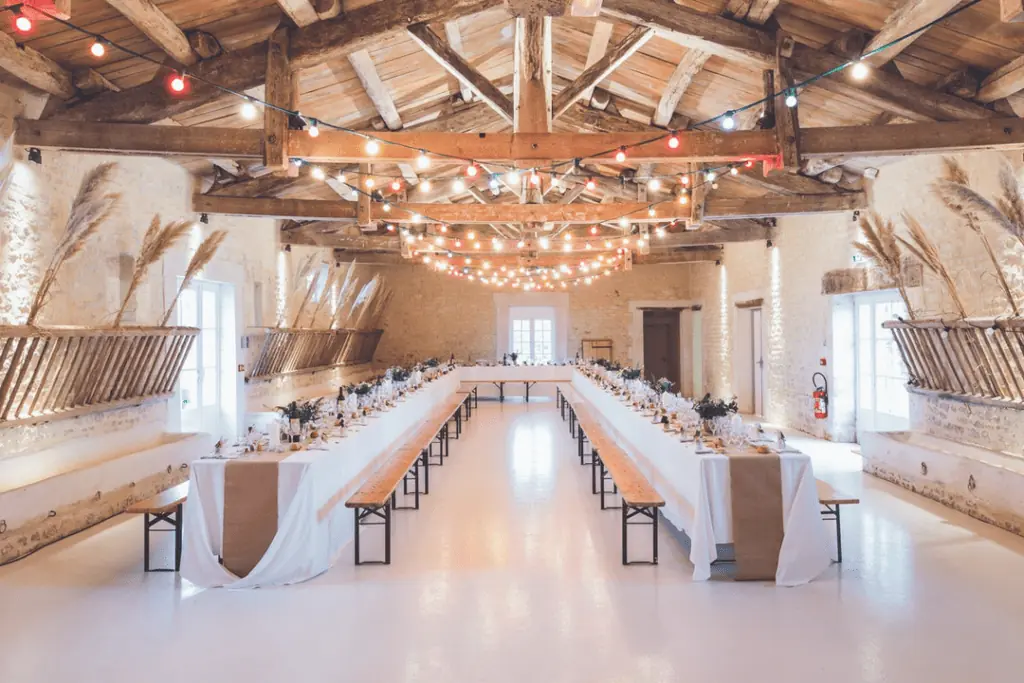 Are you having your wedding indoors this year? Are you starting to feel stuck and don't know what to do with your reception? If so, then you're in the right place.
While many people think of outdoor weddings as the only type of wedding, this isn't always true. Having an indoor wedding is a great alternative if it fits your style.
There are many ways to beautify and make an indoor wedding reception more exciting. In this article, we will discuss indoor wedding decorations and ways to make your reception more interesting and fun.
Read on to find everything you need to know.
1. Creating a Magical Ambience With Unique Lighting
One of the best ways to do this is to incorporate unique lighting elements. Part of creating a magical ambience is to keep the lighting bright but soft. This allows the power of the eyes to accent the beauty of the room. Utilizing LEDs, fairy lights, and hanging lanterns are great ideas that won't break the bank.
Utilizing different colored lights will also help to set the mood you want. Whether it's a warm glimmer or a light source with hints of romantic glow. Furthermore, canvas LED umbrellas can be placed strategically throughout the space. This is to encompass the walls of the venue.
Candles and chandeliers can also light the room with warm, cozy beauty. In addition to all these, scented candles and oil diffusers can help create a heavenly ambience. This allows all your senses to enjoy the magical beauty of your wedding reception.
2. Inviting Nature Indoors with Earthy Decorations
Bring the outdoors indoors for your wedding reception with earthy decorations. Incorporate colors from nature like warm tans, browns, and blues mixed with lush greenery like garlands and vines draped from the ceiling or walls.
Incorporate natural elements like wood planks for signage and tables or an arbor for the backdrop of your ceremony. Use wildflowers in bundles. Hang them from the ceiling or in the center of each table. Use nature-inspired lanterns, terrariums, or driftwood centerpieces scattered across the tables to break up the foliage.
Fill the air with the subtle scent of eucalyptus, cedar, or grapefruit to evoke a natural feel and to bring an outdoor experience indoors. Keep the feeling of the outdoors alive by bringing in an outdoor fireplace, stone fireplace, or wooden fireplace that you can use to keep everyone warm.
3. Making the Most of a Ceiling
One great way to beautify your indoor wedding reception space is to use the ceiling to your advantage. Creative lighting such as hanging stringed lights, lanterns, and chandeliers can add the perfect touch of romance to the decor.
When considering your draping options, look upwards to create a swoon-worthy atmosphere. With white fabric, drapery, or yarn, you can create a ceremony canopy that will give your reception space some extra pizzazz.
Florals are also a great addition to your ceiling to complete the look. Chandelier-style centerpieces of lush greenery, tall branches, and garlands bring a special touch to your decor.
Hanging geometric shapes and chandelier-like structures from the ceiling helps to accentuate the existing decor further. Incorporating blooms, patterned ribbons, and crystal accents throughout the venue and fixtures will surely bring the theme of the night to life. Utilizing your ceiling can bring a unique and noteworthy element to your wedding ceremony or reception.
4. Choosing the Right Color Scheme to Enhance Your Space
When it comes to choosing the right color scheme to add beauty and ambience to an indoor wedding reception, there are myriad unique ways to make it come to life. Embracing bold, contrasting colors like popping pinks and deep blues can add both energy and playfulness.
Introduce an array of metallic to catch the candlelight and highlight subtle details. Or opt for a muted, more monochromatic palette, featuring lighter soft hues to provide a tranquil and inviting atmosphere. Adding unexpected elements to the mix, like textiles, luxurious throws, and patterned linens, can also add visual interest as well as a tactile dimension.
When it comes to choosing a color scheme, look to balance and proportion, making sure to consider all aspects of the decor, including furniture, furniture, table linens, flowers, and cake. Each wedding reception and its space is unique, so find the right combination of wedding colors that best enhances the atmosphere and celebrates the love of the bride and groom.
5. Making the Most of Every Corner
No matter how much space you have for your indoor wedding reception, making the most of every corner is key. Begin by incorporating décor like wallpaper, decorative fabrics, and wall hangings that create a captivating atmosphere.
If space is tight, use large mirrors to create the illusion of a larger space. To beautify each corner, hang lush greenery from the ceiling, and mix and match table centerpieces to add some contrast.
Make sure to incorporate warm, inviting string lights and accent pieces that help create a cozy atmosphere. When it comes to seating, rent mismatched chairs and couches for a one-of-a-kind design.
Lastly, accessorize the walls with creative prints to create a unique atmosphere. By following these tips, you can create a breathtaking and unique indoor wedding reception space using each and every corner.
Read More About Indoor Wedding Reception
Taking the time to put together a unique, memorable, and beautiful indoor wedding reception space is key to an intimate and beautiful celebration.
Get creative in your approaches and consider hosting a virtual or hybrid event with special effects and decoration. Make your big day that extra bit special and unique with these fantastic ideas!
If you want to explore the best topics, we've got you covered. Check out some of our other blogs today!
Free Wedding
Giveaways + Sweepstakes
Enter sweepstakes & giveaways and enter to win a free honeymoon when you join. New winners are announced every week!