A Perfect Guide to a Successful, DIY Budget Wedding
Now that we are finally ready to take a walk down the aisle, the reality of crafting together our dream wedding might be overwhelming and expensive. In fact, it's estimated that it costs around $26,000 for the average wedding today. By making a few things ourself, we can give our wedding a personal touch and save some money in the process. To help achieve a dream worthy wedding without breaking the bank, we have put together the following guide to a successful, DIY budget wedding to keep costs down, so we can focus on what our heart really wants: a celebration of our loving and committed relationship.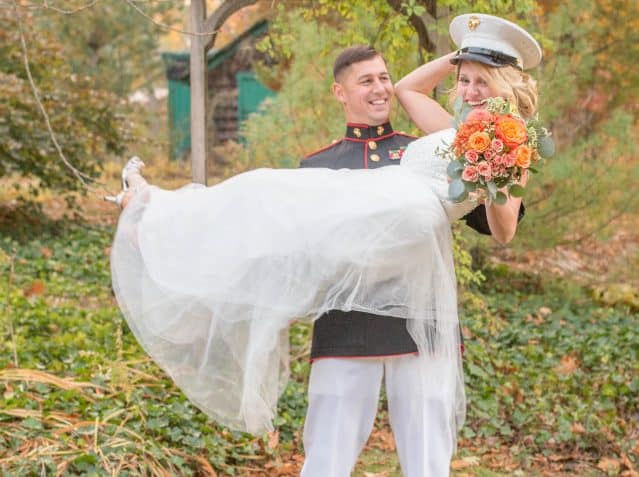 Photos by: Sarah C 
Budget Your Time
 The first rule to planning a DIY wedding is to consider how long it actually takes to create items. For instance, a bouquet of flowers made from vintage fabrics can take hours to craft. DIY takes time, so start early and don't overextend yourself.
Find The Perfect Location
When choosing a location for a DIY budget wedding, choose a place that will allow outside decorations or food to be brought in. Many venues require you to use their catering services, decorations, or alcohol suppliers. Before putting down a deposit, make sure you understand what you can and can't do.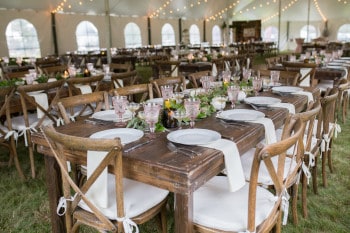 Use What You Have
A great way to reduce cost is to repurpose items you already own. You might be sitting on a treasure trove of DIY wedding supplies in the form of glass jars, tin cans, candles, picture frames, old doors, chairs, curtains, burlap, and greenery. The sky's the limit when using vintage items, because with a little elbow grease these items can add a lot of charm and character to a wedding without a lot of added expense.  
Buy White Lights During Holiday Sales.
With the right setup, white lights can transform any reception into a magical experience. If you want a lot of white light for ambience, take advantage of bargain or clearance prices over the Holidays. You can snag some great deals while staggering wedding purchases over the course of a few months or year.   
Watch Tutorials & Read Instructions
In shop class, we were all told to measure twice and cut once to prevent expensive or irreparable mistakes. Channel your inner shop teacher and read instructions or watch tutorials on the proper way to construct or make your centerpieces, arches, backgrounds, or cake stands BEFORE attempting it yourself. After all, you don't want to waste your time, money, or craft materials in a botched fail.
Borrow
Before purchasing any decorations or materials, ask your friends or family if they have items you can borrow. You might be surprised at what your friends are willing to lend. Borrowing can save a lot of money without any sacrifice.
Recruit Help
One rule for any DIY wedding is to make sure you have help so you don't end up stressed out and anxious. Please, don't be afraid to ask others to lend a hand, because often our friends and family want to be involved and help. Also, consider asking friends to help with setup and teardown so you are not spending your wedding night cleaning.
Ask Businesses About Renting
Many wedding businesses allow you to rent a variety of essentials for your big day. Ask bridal stores if they offer wedding dress rentals or know of any florists that rent flower arrangements and bouquets. And don't forget to look at rent-to-own centers. Many of these businesses offer archways, backdrops, outdoor heaters, and more wedding essentials in their rental inventories. Renting for a day is almost always cheaper than buying and you don't have to worry about storing the items after the wedding.
Buy Second-Hand
When you begin planning your wedding, start visiting thrift stores, garage sales, pawn shops, flea markets, and online sale sites regularly. You never know what bargain you will stumble upon. Often, many couples will resell their decorations after their weddings and it will be a win for you. Even if you don't buy an item, it might spark a creative idea for your celebration.
KISS (Keep It Simple, Sweet)
A DIY wedding can be a lot of fun, but it is easy to overextend yourself and your partner. It's best to work within your timeframe, budget, seasonal availability, and talents so you are not stressed or angry. Remember, less can be more!
Free Wedding
Giveaways + Sweepstakes
Enter sweepstakes & giveaways and enter to win a free honeymoon when you join. New winners are announced every week!