As a result of the current pandemic that is sweeping across the globe, a large number of couples have had to cancel their upcoming nuptials and reschedule them for another time at a later date. If you are one of these couples, the chances are that you're absolutely devastated at the concept of having to put your wedding on hold. However, while it is extremely upsetting – and stressful – to have to postpone your wedding, it's important to try and remain positive about the situation.
Of course, it's perfectly fine to spend some time grieving the day that should have been – you've lost an experience that you're been looking forward to for a long time, so it's normal to feel a little down about it. You've probably spent months, or even years, planning for the picture-perfect nuptials, and now it's all ruined because of the global pandemic we are facing.
Once you feel ready to deal with the situation, it's important to do your best not to get stressed out, as this will just make everything more complex. Believe it or not, postponing your wedding doesn't have to be a huge nightmare, you can manage the situation in a positive and stress-free way, it's just a case of creating a plan of action to follow.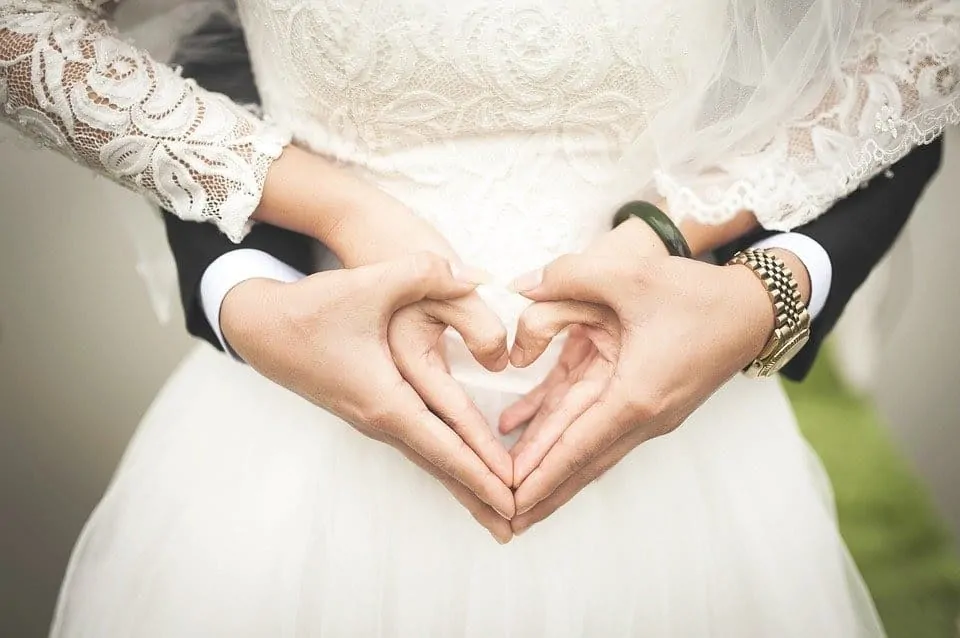 Bearing that in mind, below is a guide to the steps that you should consider taking if you've had to cancel your wedding and need to start rescheduling your plans. For everything that you should know, read the full guide below!
Tell the wedding party
Talk to your inner circle first and explain what's going on. The chances are that they will have already realised that your wedding will need to be postponed, however it's still nice to speak to them directly. Set up a group Zoom call and explain what's going on to the entire wedding party at once.
Ideally, you want to use your wedding party as the group you model your new date on. Select a few dates in the future – either a few months from now or next year – and ask each member of the wedding party to let you know which dates they can attend on. This should help you to find a new date for your wedding that's a good fit for all of the most important people in your life.
Contact your venue and vendors
The next step is to contact your venue, suppliers and vendors. You will need to reach out to each and every company that you've been working with while organising your wedding, from the florist and photographer to the venue and caterer, to let them know what's going on. When you cancel your wedding, ask each vendor and supplier if they are free on your proposed date to reschedule – it's vital that you check with the venue first about this to make sure that they have a slot for your big day free.
It's important to realise that when it comes to your vendors and supplies, some of them may not be available on the date you have rescheduled your wedding for. While that's a huge blow, it's important to stay positive – try and focus on the phrase 'if it was meant to be, it would be'. Instead, of freaking out over having to find a new caterer or needing to source a new wedding dj, for instance. There are plenty of resources available to help make the process of replacing vendors and suppliers a little easier, so there's no need to panic.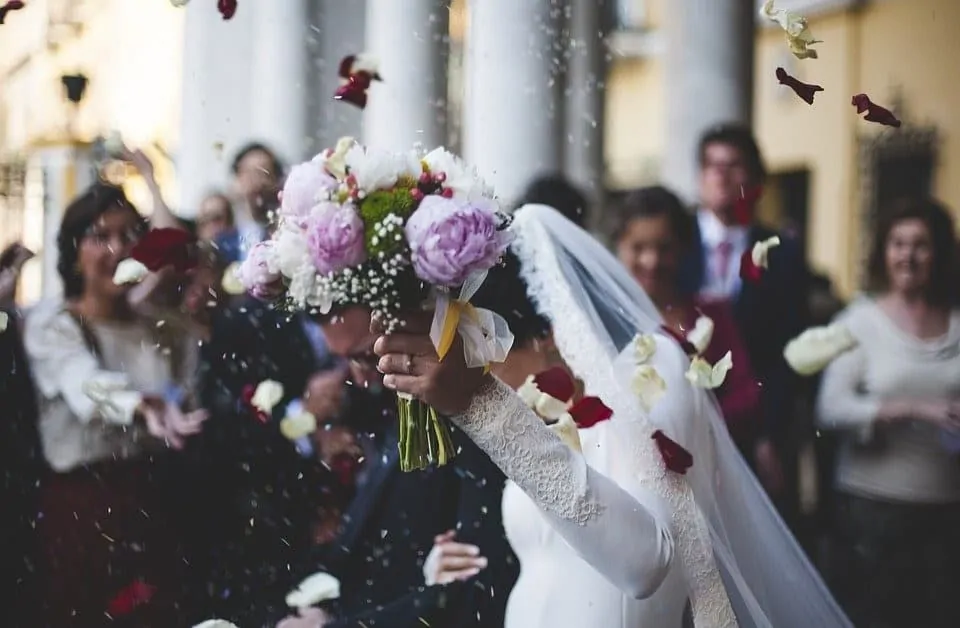 Picture link: Pixabay
Let your guests know
The next step is to let your guests know. When it comes to how you notify your guests, it's completely up to you. While calling each guest individually to let them know would make a lovely gesture, you would be on the phone for hours, so this probably wouldn't be practical. It might be easier to send a mass email or text to everyone explaining that you're having to reschedule your wedding due to the current situation.
It's also important that you offer to help any guests who need help cancelling reservations for accomodation or travel, to ensure that they don't lose their money.
Create a fun wedding rescheduling announcement
When it comes to ensuring that everyone who needs to know that your wedding has been postponed, actually knows, sharing an announcement on social media can be an effective step to take.
There are some incredible ideas on social media about how you can announce your 're-save the date' for your wedding. Lots of couples have taken a creative approach to the situation and focused on creating a cute, quirky photo to go with their postponement announcement.
Celebrate the day regardless
Even though your wedding cannot take place, it's still nice to mark the occasion in a special way with your partner, and anyone in your household. Perhaps you could order a selection of wedding cake inspired cupcakes, get a couple of bottles of prosecco, and spend the day relaxing and celebrating your relationship.
You could also opt to go to the spot where you go engaged and relive the moment it happened. Sharing your feelings with each other about that day. You could also both share your vows with each other and hold a mini mock wedding ceremony, where you confirm your commitment to each other.
Remember, whenever your wedding is rescheduled to, it will be just as amazing – if not more so – as the celebration will be beautiful. You will have your entire family and all of your closest friends there to love and support you, and that will make your day extremely special.
The idea of having to cancel and replan your entire wedding might seem stressful and upsetting, but the fact is it doesn't have to be overly stressful. You will have already decided on most aspects of your big day, so all you need to do is find a new date to host the event at, at some point in the future.
Free Wedding
Giveaways + Sweepstakes
Enter sweepstakes & giveaways and enter to win a free honeymoon when you join. New winners are announced every week!