The "I dos," have been said, the rings have been donned and the vows have been exchanged. Now comes the fun and relaxing part: the honeymoon. And what's a memorable honeymoon without romance?
Having planned and executed a successful wedding, you and your new spouse deserve a little joint TLC. Naturally, spending some time alone together in a different locale is romantic in itself. But there are so many ways to make this trip even more memorable, from what you pack to which activities you choose.
Here are some tried-and-true tips for a passion-filled getaway.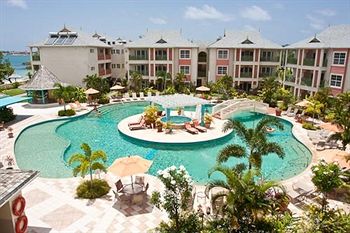 ⦁ Make yourself comfortable: It's definitely worth adding some personal items to your hotel room on a honeymoon — not only will it make you feel more at home, but it can also rev up the romance quite a bit. Bring some bath salts, bubbly, scented candles and of course, a passion-fueling playlist. All these things add to the sensory experience of your stay, as well as create a more enchanting ambiance. It's a good idea to let the hotel know that you're on your honeymoon as well. Many times, they will offer complimentary touches, like a bottle of champagne, some chocolates or flower petals on the bed upon your arrival.
⦁ Plan a spa day: After all that work planning a wedding —plus the potential stress that comes with traveling — you both deserve to kick back a bit. One of the best ways to do just that is to have a spa day. Many hotels have their own in-house spas, which means you both can roll out of bed for a leisurely brunch and then get pampered right on the property without having to worry about transportation. However, you could also research local spas to compare services and find the right facility for you. Staying at an oceanfront resort? You can look into a romantic couples' massage right on the beach. Be sure to take advantage of the spa's other amenities as well, like the sauna, steam room or whirlpool. Many of these services tend to be complementary with a paid service, and they present the perfect opportunity to bond while unwinding at the same time. Consider plotting out your spa experience on the first day of your honeymoon to feel rejuvenated for the rest of your trip, or on the last day to cap off the vacation on a relaxing note.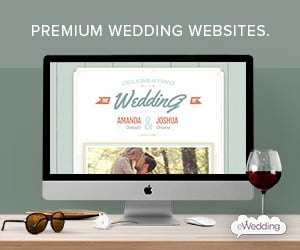 ⦁ Pack some sultry surprises: In packing for your trip, there are plenty of practical items you won't want to forget, like a killer dress for dining out, some comfy shoes for exploring and a few eye-catching accessories. But while you're placing some basic bras and panties into your suitcase, be sure to bring along some honeymoon lingerie as well. What you choose to bring will obviously depend on your personal taste, but these should be pieces that make you feel supremely sexy — and that your significant other hasn't seen yet. Whether you pack a subtly sensual halter teddy or an elaborate metallic lace ensemble with a matching suspender belt and handcuffs, this lingerie is sure to offer a sultry surprise when you're enjoying some alone time after a romantic dinner al fresco.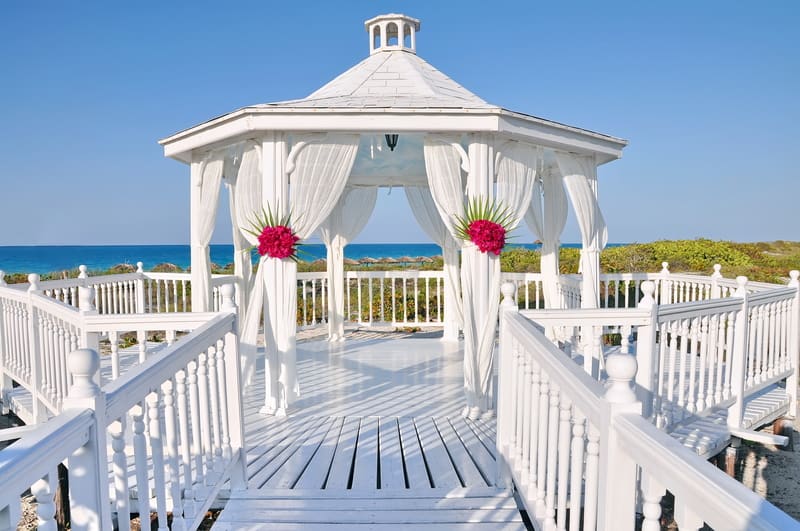 ⦁ Be spontaneous: It can be tempting to plot out every hour of every day on your honeymoon, especially if you're visiting a locale you've never been to before. With so many sights to see and activities to partake in, you may try to squeeze it all in — but for the sake of romance, don't. Overbooking yourselves for excursions, tours and reservations can add some unnecessary stress to your honeymoon — and stress can definitely kill the romance. In the interest of keeping things carefree, make sure to leave blocks of time where you don't have anything planned, or even setting aside an entire day or two where you can feel free to do as you please. Doing so will allow you both to be more spontaneous — which means you can take those impromptu walks along the beach, enjoy an extra cocktail at that killer oceanfront bar or spend a little more time in bed before starting your day. Speaking of which, here's a pro tip: Unless you absolutely need to for a particular reservation like a spa service, don't set an alarm on your honeymoon. This is your time to enjoy life together on your own time. And the more well-rested and relaxed you feel, the more romantic your trip will be.
⦁ Go device-free: You know what really puts a damper on romance? Constantly checking your email, texts, Instagram and other social media. One of the best things you can do to ensure you get as much quality bonding time as possible on your honeymoon is to go device-free — as much as is realistic, anyway. Of course, you want to be reachable by family and friends in case of an emergency, and you may need to whip out your phone to look up directions to dinner. But other than that, consider your honeymoon a time to disconnect. This little digital detox eliminates distractions while you should be focusing on your time together. Plus, putting your phone away shows your S.O. that you value that time, and that nothing on your phone could possibly be more important than being in the moment with them.
In many ways, your honeymoon sets the tone for the life you're about to build together. And a little extra effort can go a long way in making that first trip as newlyweds feel extra special. Take these tactics into account while planning your honeymoon and you'll be primed for a getaway that's packed with passion.
Free Wedding
Giveaways + Sweepstakes
Enter sweepstakes & giveaways and enter to win a free honeymoon when you join. New winners are announced every week!