There's something enchanted and special about the flowers you choose for your wedding. They're lively, fresh, and symbolize more than you could ever imagine. They share your personality, bring out your aura and illuminate the natural beauty you present as an individual. Flowers are also soft, delicate, and show off the caring nature and feminism of a woman. One of my favorite scripts are that of a rose. Each rose color differentiates each one, but overall each one is beautiful and pure. It's petals are soft, like a woman's touch. But it's thorns are sharp and defensive, showing that woman are tough and strong though beautiful and soft.
(This post contains references to products from one or more of our advertisers. We may receive compensation when you click on links to those products.)
There is so much thought, so many stories and poems behind a single image. Flowers are more than just decoration that is nice to look at. It is a story. Which is why choosing your wedding flowers actually does more for your wedding than you think. Don't let your flowers be just a decoration, but a trend and mood setter for your special day.
The Wedding Mood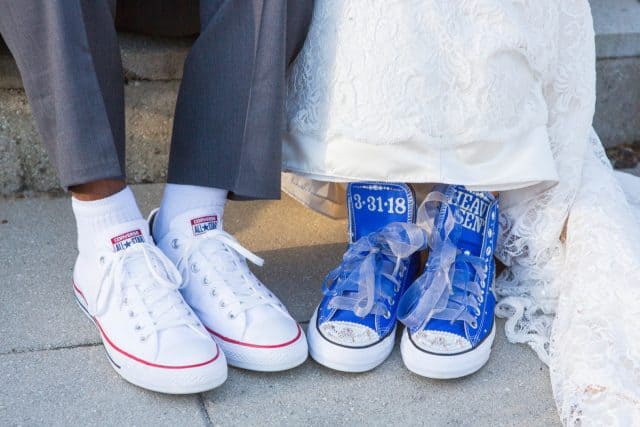 The overall feel of your wedding can be determined by the flowers your choose. There are lot's of moods to choose from: warm, cool, edgy, light, uplifting, romantic, silly and I'm sure that there are hundreds of more. Pick flowers that speak to you and let them represent the mood you want your guests to be in.
Colors
Weddings colors can be determined vice versa. Either the colors can choose the flowers or the flowers can choose the color. Even though I have always been in ah with roses, I have always had a spiritual connection to wildflowers. I love the symbolism behind them and I love seeing them grow and strive in odd locations. I love purple coneflowers, violets, poppy's, daisys, sideoats grama, queen anne's lace and daffodils. From these flowers I can pretty much predict that my wedding is going to be a happy and unique, warm and bright yellow. A cutesy, summer wedding with hot weather and cool refreshments.
Theme
Theme's are all the rage nowadays and your flower selection is the key to it all. From a tropical wedding to country chic, flowers are the determining factor that sets everything apart. If you love rosemallows, orchids, frangipani and jasmine, then I'm pretty sure that elegant, winter wedding is out of the picture!
It's not a bad thing to let your flowers determine the wedding. The flowers we love are for a reason, and they show off your personality more than you think. If you think about it, it represents the colors you love, the seasons you most enjoy and the themes you prefer. For example, certain flowers grow during specific seasons. I love wildflowers, especially the purple and yellow ones that bloom between August and September. The warm weather mixed with a cool breeze makes me feel happy and safe during that time of year. These flowers portray my favorite months, preferred weather, preferred colors and over all fall wedding theme. Embrace your flower preference, because if you listen, it'll tell you more about yourself than you may think.
Free Wedding
Giveaways + Sweepstakes
Enter sweepstakes & giveaways and enter to win a free honeymoon when you join. New winners are announced every week!