This lovely couple relates to the love story of Carl and Ellie Fredrickson in the movie, "Up". In the story, they met as children, were best friends, and looked at life as an adventure they were on together. In the movie Eliie keeps a scrapbook of their former and future adventures. She calls this their "Adventure Book". When Nate proposed to Rachel, he took her to the park and sat on a swing where they had their first date as kids. Nate gave Rachel a replica the "Adventure Book" scrapbook that he had made by hand, and it had an engagement ring tucked into the first page. He then asked her if she would be willing to start a new adventure with him. Details of their love for this story and each other were woven into their wedding. The scrapbook Nate made and used to propose to Rachel was on an end table as guests entered the reception. A painting (painted by Nate's sister) was next to the scrapbook; a replica of the one Carl and Ellie kept above their fireplace only it was Rachel and Nate's house on top of Paradise Falls. The couple chose great purple and yellow wedding details. They had many little DIY touches that pulled the event together so well.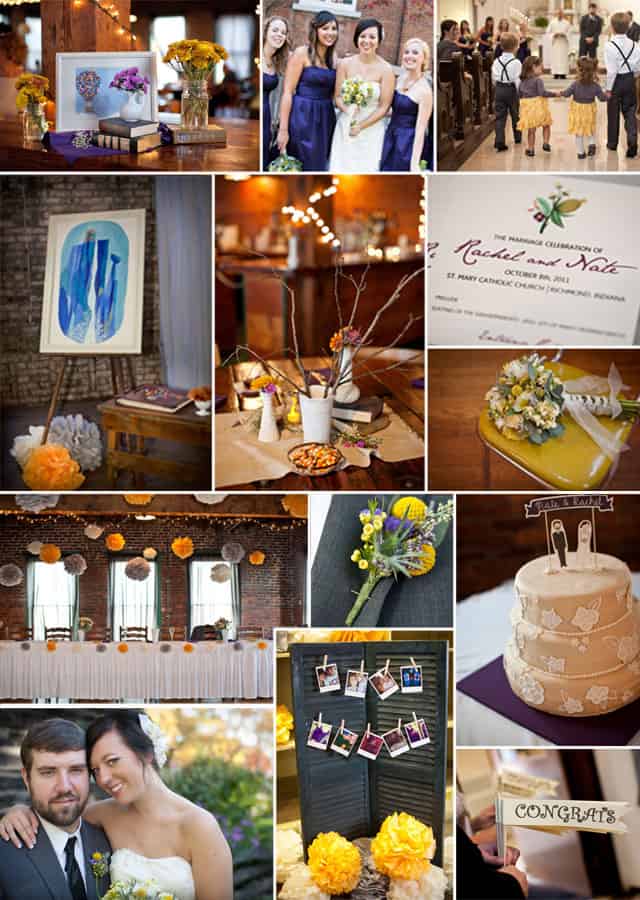 Free Wedding
Giveaways + Sweepstakes
Enter sweepstakes & giveaways and enter to win a free honeymoon when you join. New winners are announced every week!