This is truly a DIY country wedding. The entire wedding took place on the groom's grandfather's cattle farm in western Massachusetts. Everything was brought in from the tent, power, bathrooms, and food, down to the hand built wedding arch that the bride and groom were married under. The rustic wedding details were perfect and suited this country couple so well.  All the guests took seats on hay bails for the ceremony, and there was even a lounge made out of hay bails near the tent. Each guests' place card was slice of wood with their name stamped on it. The bride made a cookie mix in mason jars for all the guests to take home as favors. All hands were on deck and were working up until an hour before the ceremony getting all the country wedding details together and putting finishing touches on everything. Once the celebration began everything went off without a hitch. Everyone was all smiles and were were welcomed like never before.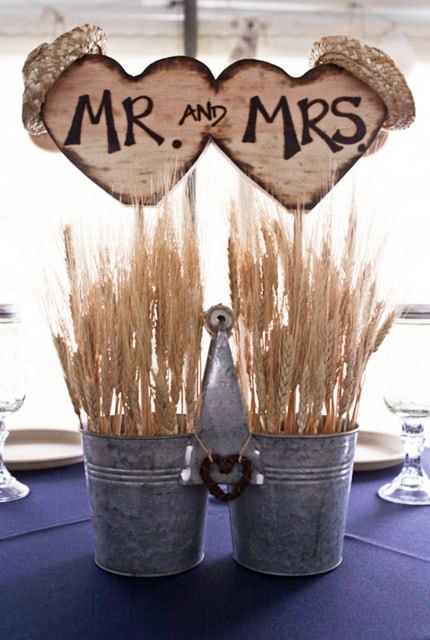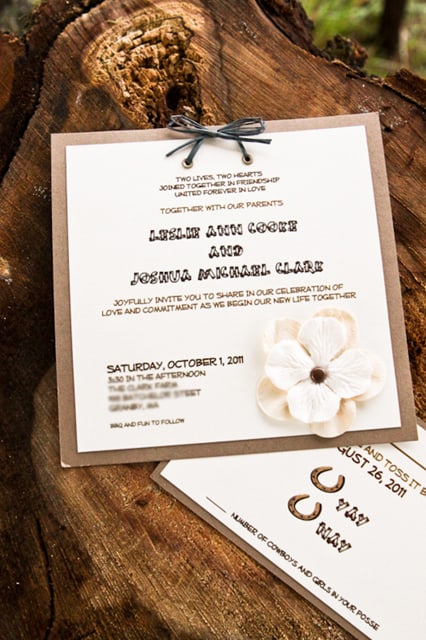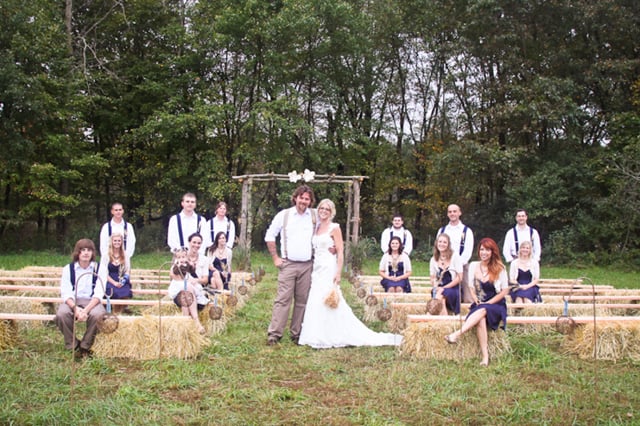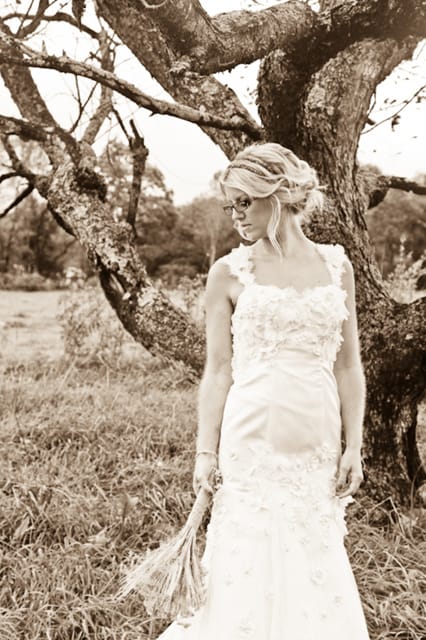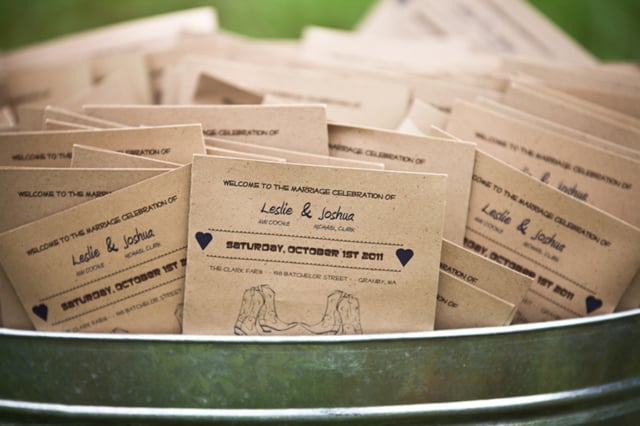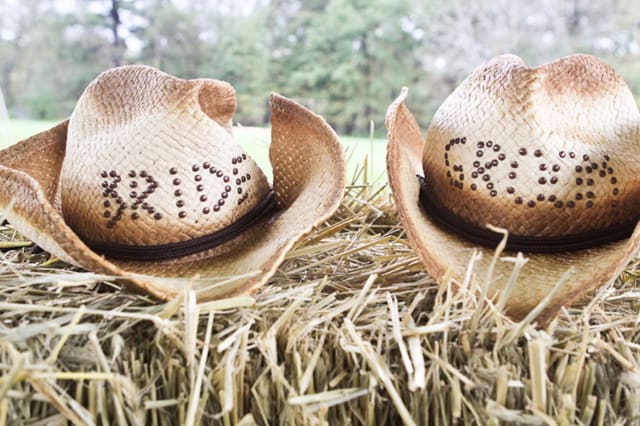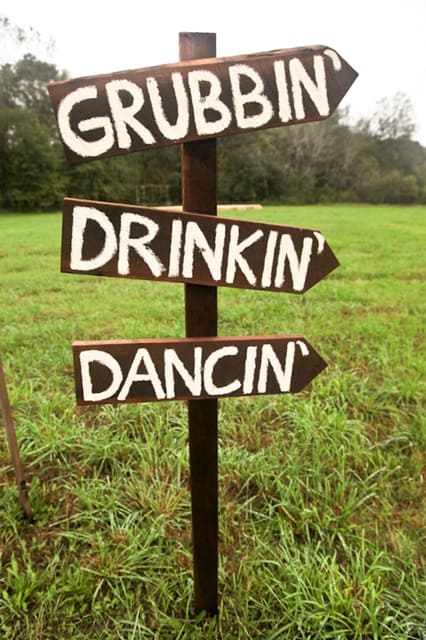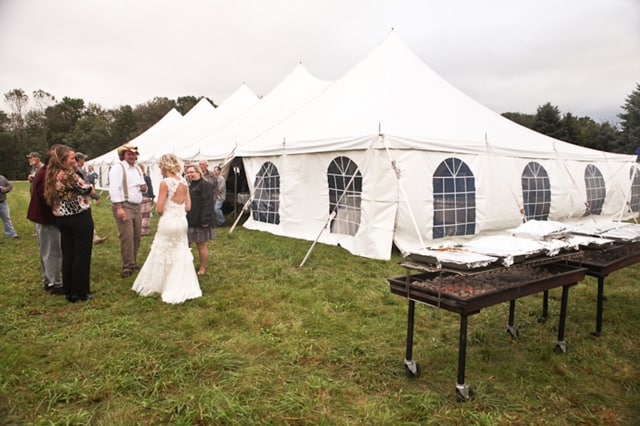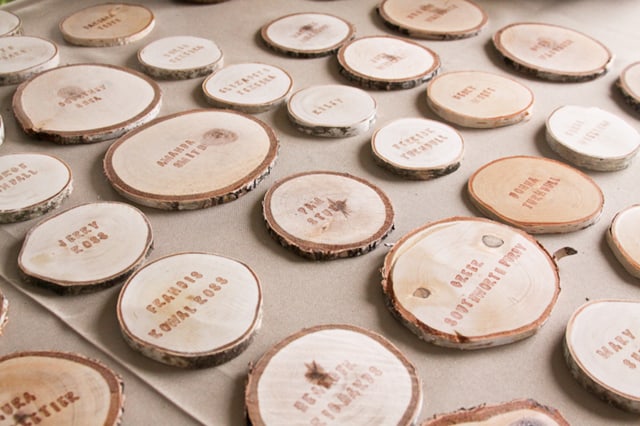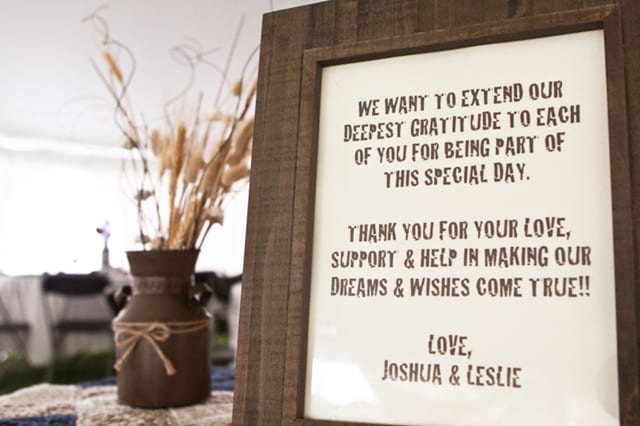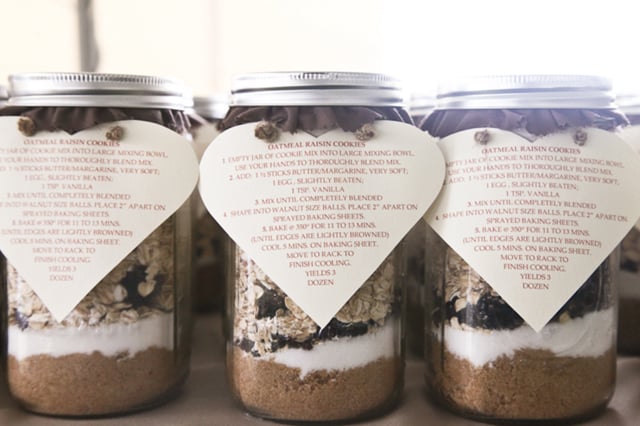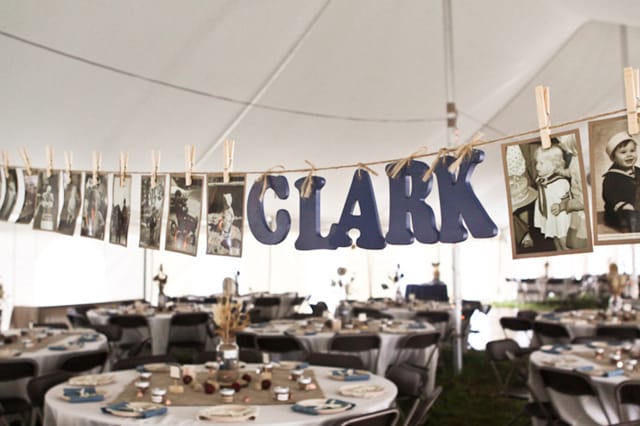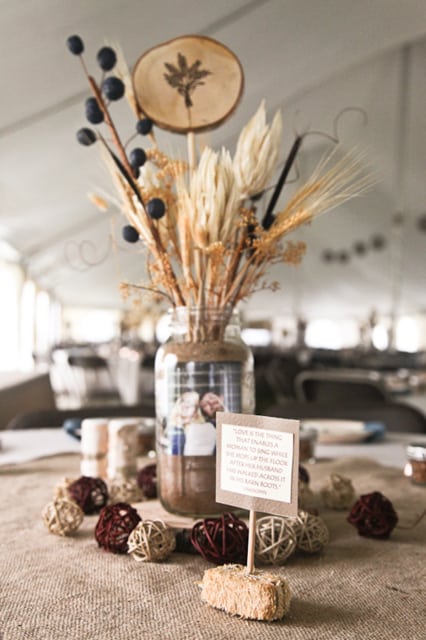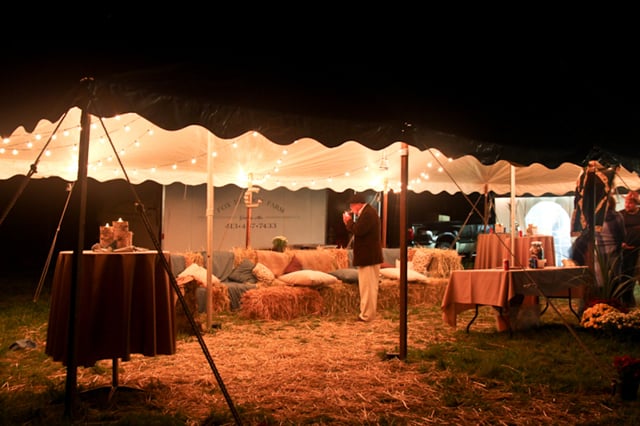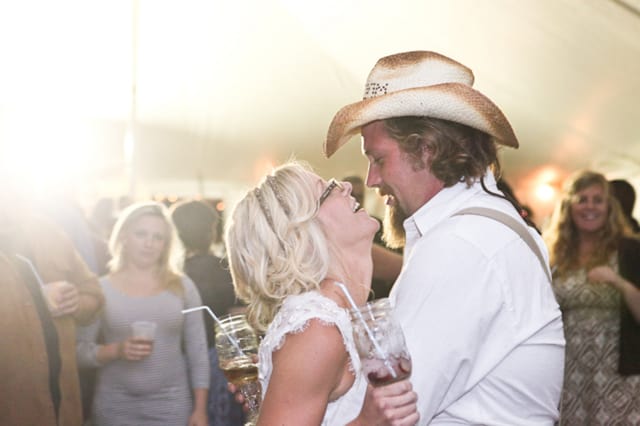 Photographer: One Eleven Images
Free Wedding
Giveaways + Sweepstakes
Enter sweepstakes & giveaways and enter to win a free honeymoon when you join. New winners are announced every week!