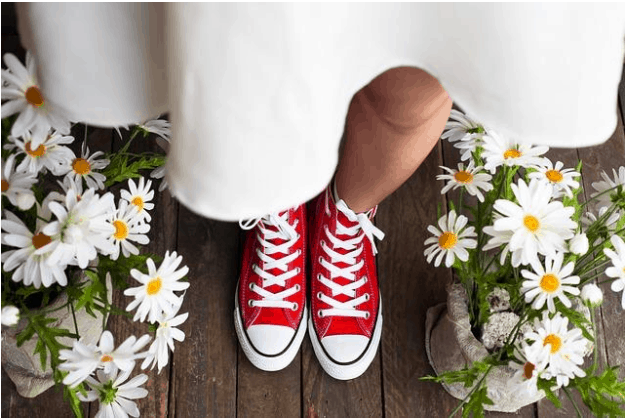 Photo via Pixabay by Vutrongtien
Unless you are a traditional bride-to-be, you likely want a wedding as unique as you and your partner. That can be difficult these days with more brides going the non-traditional route for their nuptials, but fortunately, there are still some great ideas out there that haven't been done a million times.
The key to having your dream wedding is to make sure the day reflects what you and your partner are all about. Don't cater it to the tastes of your family members or according to what your friends think is most beautiful. Instead, make it as unique as you and the one you love. Add in elements that show off both your tastes and don't be afraid to be a little quirky. After all, this day is a celebration of your love and commitment to one another, so why make it about anyone else?
Here are a few tips on how to have a unique wedding day that doesn't leave you stressed or broke.
Take It Outside
Outdoor weddings are always gorgeous, and depending on where you live, you may be able to pull one off no matter what time of year you want to get married. A good plan will help you ensure that the day is a success, so begin by figuring out the location. Do you want to head out to the woods? The beach? Or, your own backyard, maybe? Any of these places will be perfect for an arbor or pergola, which will act as the centerpiece of your ceremony. Since you'll be saving money on the venue, you can splurge a bit on the structure. The national average cost to build a pergola is $3,501, which is totally doable on most budgets. Click here for more information on pricing.
Make It About The Reception
It's possible to have a simple wedding ceremony and go all out for the reception while sticking to a budget. Create a fun rest area just off the dance floor that will give your guests a beautiful place to relax by adding plush couches, fun lighting and curtains all around to give the entire area an air of exclusivity. This is a great idea for a vineyard wedding, where you can set up various areas for guests to mingle and enjoy their food and drink.
Set A Theme
Choosing a general theme that shows off your personalities will help make the day as unique as you. Think about your passions, your hobbies, the things you can't live without. If you're both big readers, consider looking for a historic library that will host the ceremony and center the theme around books. There are tons of cute reception ideas you can base on this theme; go here for a few.
Go Modern
If you're looking to get away from "traditional," go modern instead. There are plenty of venues you can host a wedding in that will showcase your contemporary style while still giving the guests a bit of fun, such as the New Children's Museum in San Diego, California, or the Blacksmith Shop At the Yards in Albuquerque, New Mexico. These bright, open spaces offer something different while giving you a chance to show off your style.
Creating your ideal wedding doesn't have to be a stressful or overwhelming experience. Think about the best ways to make the day entirely your own and talk to your partner so you can collaborate on ideas and themes. Communicate with your friends and family about how they can help you turn your big day into a huge success, and don't forget to take care of yourself to keep stress and anxiety at bay.
Free Wedding
Giveaways + Sweepstakes
Enter sweepstakes & giveaways and enter to win a free honeymoon when you join. New winners are announced every week!