4 Free Gift Card Sweepstakes for your Wedding
Didn't think Wedding Vibe could get any better? Check out these 4 gift card sweepstakes that'll spice up your wedding fun!
$300 Gift Certificate for Wholesale Flowers
FiftyFlowers.com has partnered with us to give you the opportunity to win a $300 gift certificate on wholesale flowers! Flowers are one of the most expensive aspects of a wedding, so why not take advantage of this sweepstake and beautify your wedding for free!~ Click here for a chance to win DIY Flowers!
Bridal Tee's!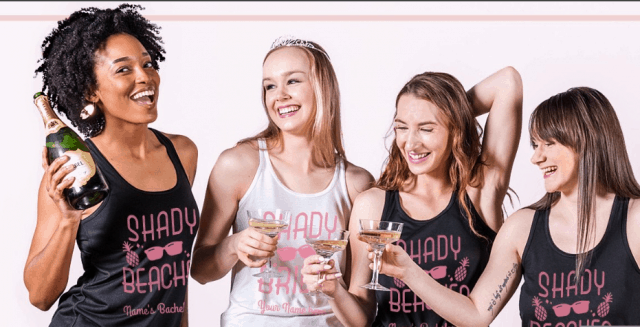 Do you love your bridesmaids like sisters? Then show the love with cute and sexy tee's! Spice up the night with matching T shirts, and enter for a chance to win a $250 gift certificate from BridalPartyTees.com!~ Click here to win Bridal Party Tees!
Calling All Bridal!
Calling all things bridal! With this $150 gift certificate, one lucky bride can shop anything bridal at WeddingOutlet.com. ~Click here for a chance to win!
Be A Star At Your Wedding

Here's another exclusive offer where you can shop all things bridal. WeddingStar.com is giving away a $150 gift card to one lucky bride to shop anything bridal! ~Click here for your chance to win a Weddingstar Gift Card!
Free Wedding
Giveaways + Sweepstakes
Enter sweepstakes & giveaways and enter to win a free honeymoon when you join. New winners are announced every week!