Sending invitations for your wedding is one of the most exciting tasks throughout the wedding planning process. It's the moment when all the planning and preparation becomes real. But the cost of paper invitations can add up quickly, and the process of designing and sending them out can be timely. So why not consider going paperless? From designing your invite to tracking RSVPs, digital services like Greenvelope.com can help streamline your whole invitation process.
This post contains references to products from one or more of our advertisers. We may receive compensation when you click on links.
If you're curious about the pros of going digital for your wedding, here are some key benefits to consider:
Create a Custom Design
No matter your style or vision, digital invitations give you more flexibility when creating and personalizing the perfect introduction to your big day. Whether customizing an existing template, uploading your own design, or working with a designer to create something new, digital services offer a hands-on design experience that's not often found in traditional stationery.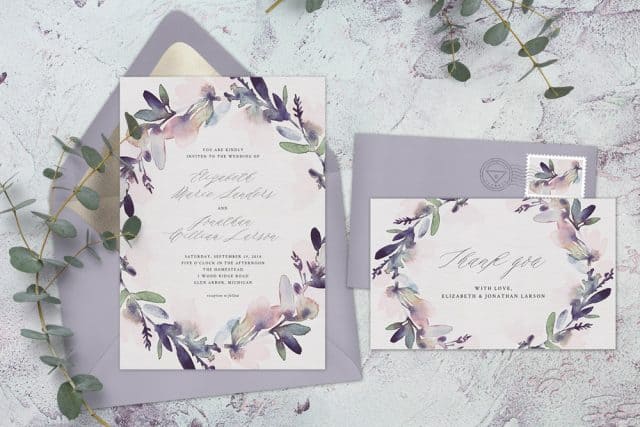 Effortless Guest Management
Say goodbye to chasing down guests for their meal selections, worrying about dietary restrictions, or losing track of how many plus-one guests will be attending. The burden of manually managing RSVPs can be an unnecessary stressor throughout the wedding planning process. Digital invitations, with integrated guest-management functionality, can put your mind at ease and organize any guest-related information into one convenient place.
Enjoy Easy Updates
Once paper invitations are mailed, it's nearly impossible to make updates or changes to the information. When this occurs, couples are left to make phone calls or issue follow-up mailings to ensure guests have the correct information about their wedding day. A clear benefit of going digital is the ability to update your invitation at any time. From dates and times to locations and contact information, you can easily make edits with just the click of a button.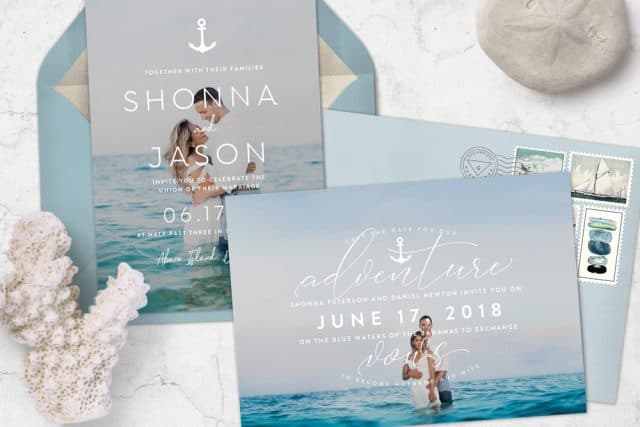 Count on Faster RSVPs
Digital invitations are convenient for guests, especially when it comes to submitting an RSVP. With just a couple clicks, guests have the ability to mark their attendance (and submit their meal preference) in seconds. As a result, couples who opt for digital invitations can expect quicker responses from their guests, allowing them to move forward in the planning process and continue checking things off their list.
Eliminate Postal Errors
Not having to worry about postal errors or lost invitations is another clear advantage of going digital. Delivering paperless invitations directly to an email inbox is simple. In fact, once a couple has an email address for each guest on their list, services like Greenvelope.com provide automatic validation for each contact. You'll never worry about lost invitations or processing errors.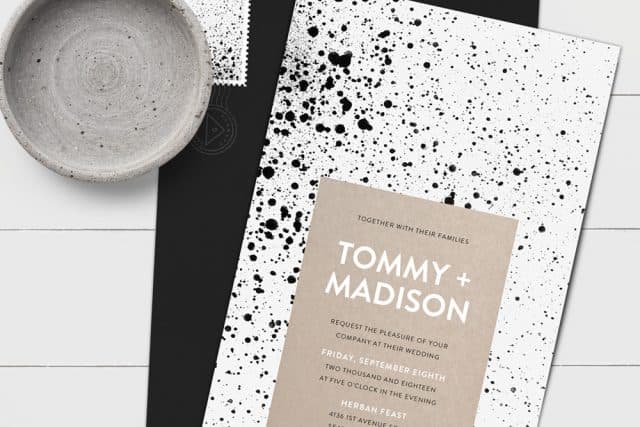 Save Money
Digital invitations are typically less expensive than the traditional paper variety. By going paperless, you can create beautiful, fully-customized designs, complete with elegant detailing like letterpressing, gold foil, or die-cut edging. The results are as stunning as traditional paper (without the added cost).
If you're interested in giving digital invitations a try, check out Greenvelope.com. You can browse designs, add a touch of personalization, and even send a test mailing without ever having to make a purchase. See if it's the right fit for you by visiting them here.
Free Wedding
Giveaways + Sweepstakes
Enter sweepstakes & giveaways and enter to win a free honeymoon when you join. New winners are announced every week!