Once the euphoria of getting engaged fades a bit, couples often find themselves responsible for taking care of a gazillion details to ensure that they get the wedding of their dreams. We totally understand your concerns; wedding planning is extremely hard, not to mention nerve-wracking.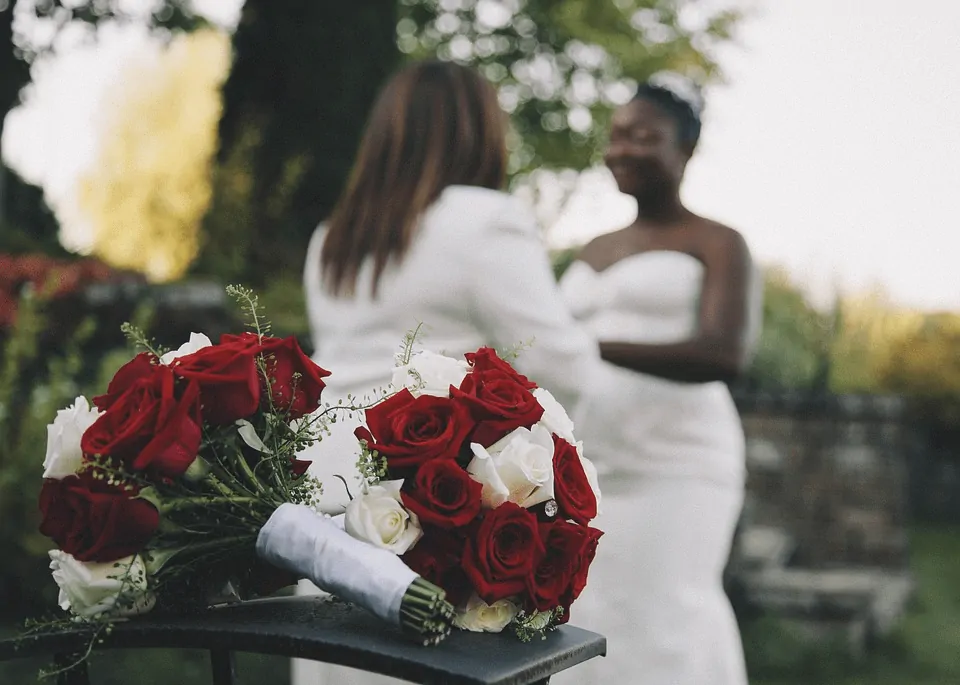 Yet, by creating an action plan, you can guarantee that your big day goes without a hitch. We've compiled a list of some things you may want to consider when planning a same-sex wedding. Ready? Here we go!
Set a Budget
Before you get carried away with the wedding preparations, you and your partner need to set a budget. Your budget will play a huge role in determining your theme, catering, and guest list. If you are strapped for cash, there is really no reason to freak out, as you can have a great wedding even with a limited budget. To compensate for your lack of funds, you can go for an intimate gathering of friends and family instead of throwing a lavish party. You might also need to cut back on decorations or find an affordable venue. On the other hand, if you want to have the wedding of the century and do not care about splurging a bit on your vision, be sure to ask your partner about their opinion as well to make sure that they are on board.
See If You Need a Wedding Planner
There is nothing wrong with planning your own wedding. However, some couples prefer to have a professional by their side to alleviate some of the stress. You do not have to hire a wedding planner, though, if you are a very hands-on groom or bride since you might come off as controlling or even rude. In case hiring a professional proves impossible due to budget restrictions, enlisting the help of a friend who has a keen eye for detail is the second-best option. Just make sure that their schedule allows it.
If you have some wiggle room in your budget, though, then hiring a professional wedding planner is your best bet. When scouting for a wedding planner, curate a list of all the questions you wish to ask them. Some of these questions may relate to their previous experience and the number of weddings they helped plan in the past. You may also ask for photos of their previous clients' weddings to get a sense of their style and ability to recreate your vision.
Decide on a Wedding Reading
Not all couples opt to have a wedding reading, and while your vows might be enough in most cases, a reading can add an extra dash of romance to the ceremony. Based on a helpful guide to wedding readings, you can choose from a variety of short literary pieces, including stories and poems based on the vibe you are going for. If you are a hopeless romantic, you can opt for a tear-jerking poem. On the contrary, a funny story may be the perfect option if you want to show your playful side. After you decide on the reading, you should also choose the person who will perform it. You can totally do it yourself, but it'd be best if you picked a close loved one.
Find a Theme
Let's get to the fun part, shall we? Traditional weddings are not bad, but themed ones are simply superior. So, there is a wide range of amazing themes to consider if you want your wedding to be truly special. Period-themed weddings are always on point. Whether you are a fan of the roaring 20s or want to go for a retro-chic vibe, the sky's the limit.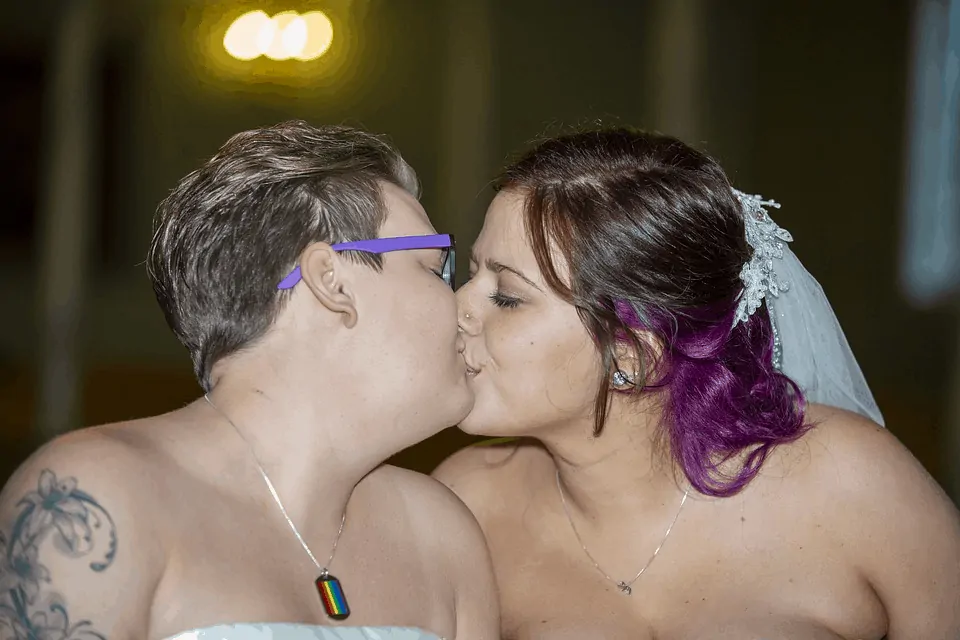 A carnival theme is another popular option that is usually better suited to outdoor weddings. You may also want to incorporate LGBTQ+ colors into your decorations to show your pride! Regardless of the theme you end up picking, make sure to stick to it. This means that it should be reflected in your wedding invitations and catering.
Get Your Attire
A big part of same-sex weddings is the attire the two grooms or brides choose to wear. For the best results, you and your partner's clothes should complement each other without being an exact match. It is usually advisable for gay couples to choose tuxedos of contrasting colors like black and white while brides should pick dresses of different cuts. One of the brides may also opt for a white suit instead. It is up to you, really, so play with colors and styles to find the ones you like.
Being organized and meticulous is key when it comes to having a stress-free wedding. By following our previous tips, your wedding will rival David and Patrick's wedding in Schitt's Creek! Don't forget to hire a photographer, though, to snap beautiful pictures of the ceremony. This way, you will always have a memento of that special day.
Free Wedding
Giveaways + Sweepstakes
Enter sweepstakes & giveaways and enter to win a free honeymoon when you join. New winners are announced every week!