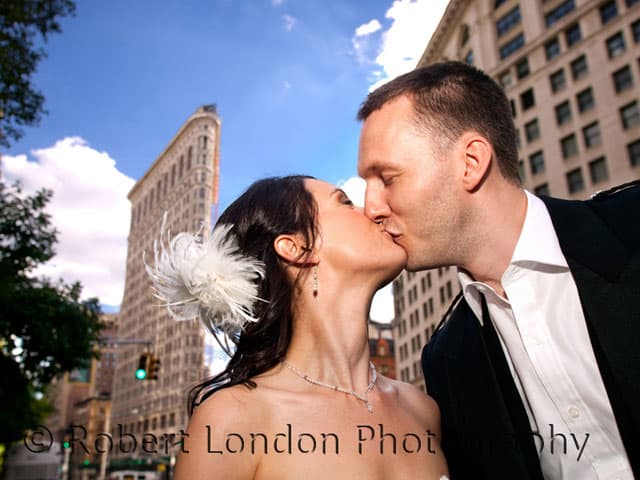 It seems it's never too soon to start planning that momentous day! While each individual wedding requires more particulars than outlined here, the following timeline remains the basic rule of thumb for wedding planning. Here's a step-by-step checklist to get you to the big day.
Shortly After the Big Announcement
As you begin to have ideas about the wedding, sit down with both families to formulate a budget. Remember, people who last planned a wedding twenty or thirty years ago can be surprised by today's costs. Expect to be flexible.
12 to 18 Months Prior
That's minimum. Popular sites could require two years' lead time. This time frame gives you more options and a chance at better rates if you can lock in current pricing.
Next, hire your wedding planner. You'll need a wedding planner to review your budget and help you make the most of it. He or she will steer you from pitfalls and save you time, money and stress.
Book a ceremony and reception site next.  If you haven't hired a planner, visit bridal shows, peruse the Internet, or look in current magazines or directories for event locations.
9 to 18 Months Prior
Hire the photographer, caterer, videographer, officiant, and entertainment, if not included with the site. Prime dates book quickly, as do good vendors. The earlier you book, the better chance you'll secure your first choice vendors at the best rates.
6 to 9 Months Prior
Wedding and bridal party dresses should be ordered, pre-wedding letters mailed, overnight accommodations reserved for wedding guests. Also, order wedding cake, flowers and transportation for the wedding and reception.
4 to 6 Months Prior
Reserve rehearsal dinner location, establish bridal registries, rent tuxedos, order wedding invitations, reserve necessary rental equipment.
2 to 4 Months Prior
Book your honeymoon and secure arrangements for wedding night accommodations. Now is the time to schedule appointments for hair, makeup, facials, massages and spa treatments. Order reception favors.
2 Months Prior
Mail wedding invitations, obtain marriage license, purchase bridal party gifts, create ceremony program, have your engagement photography session.
Now, take a deep breath. The last month is going to be a doozie, but a manageable doozie:
Confirm all vendors, finalize food and beverage choices with your caterer or reception site. Schedule a final dress fitting (tuxes for the gentlemen) and plan seating arrangements for your reception. Choreograph the rehearsal and family seating at the ceremony.
Establish a timeline for the wedding day. If you haven't hired a wedding coordinator, a friend or family member should be designated to oversee your wedding day.
Just two weeks before the wedding, honeymoon reservations should be finalized or confirmed and arrangements made for going-away transportation, as well as wedding night lodging confirmed.
I heartily recommend you plan absolutely nothing other than hair, makeup, manicure, and pedicure appointments for the final week before the wedding. This hectic week will be consumed with out-of-town family and friends and last-minute details. Find time to relax alone.
On the wedding day, your professional or designated coordinator will resolve problems and render decisions at both the ceremony and reception, overseeing the flow of events. You and  your groom should focus on enjoying each other and the love of family and friends!
Article Submitted By:
Robbin Montero
"Stress Free, Leave the Details to Me" is the tried and true philosophy of Robbin Montero, California Wine Country wedding planning expert and owner of A Dream Wedding. Robbin is the premier wedding planner in the Northern California Wine Country, transforming any vision into the perfectly designed wedding creation. Robbin and her weddings have been featured in The Knot, Brides, LA Times, Grace Ormonde, Elite Magazine, Style Me Pretty, Your Wedding Day and Vine Napa/Sonoma magazines, and ImportantOccasions.com. Travel & Leisure magazine calls Robbin, "The expert wedding planner in the California Wine Country." www.a-dreamwedding.com
©2011 Robbin Montero
707-579-5886
This article cannot be reprinted without Robbin Montero's expressed written permission.
Photo Submitted By:
Robert London photography
Free Wedding
Giveaways + Sweepstakes
Enter sweepstakes & giveaways and enter to win a free honeymoon when you join. New winners are announced every week!