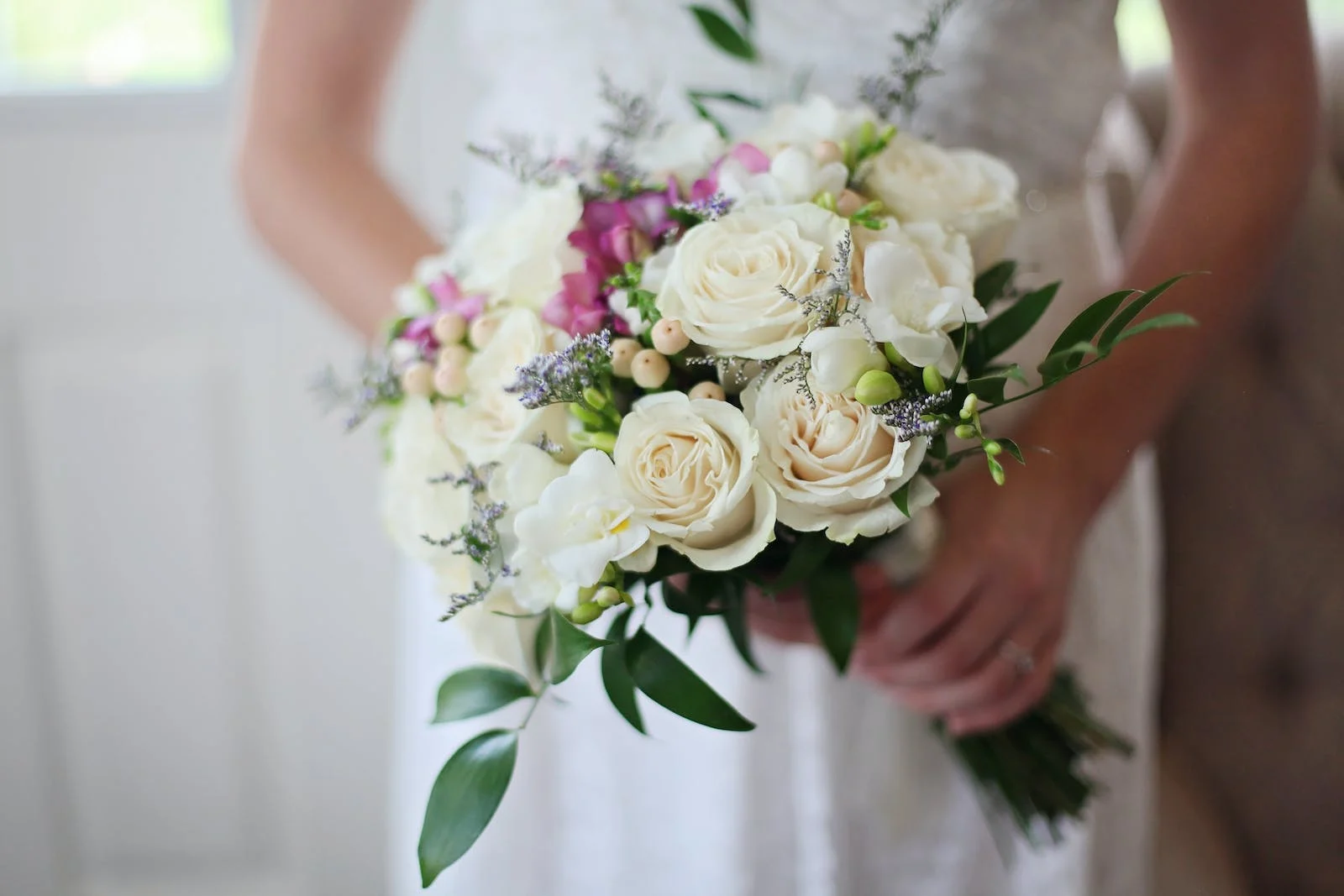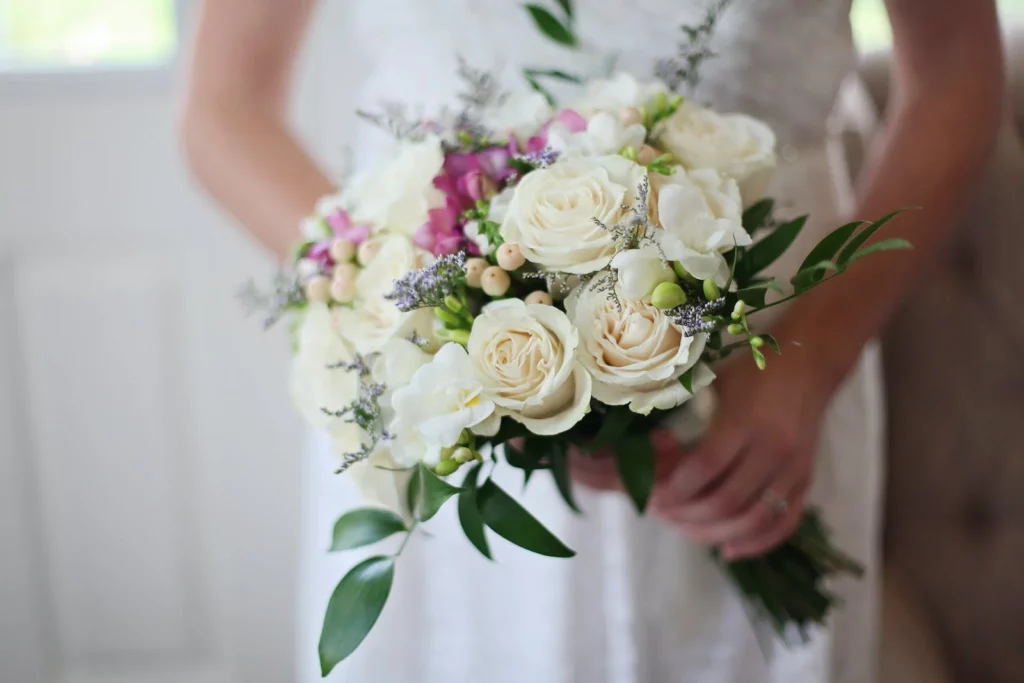 Flowers have been an important part of many of life's most important events, like weddings, for a long time. Your wedding flowers set the mood and tone for a day that you will remember for the rest of your life. Flowers are a stunning addition to your wedding style on your special day. They can be used for anything from a one-of-a-kind touch, such as your bouquet, to a shared focal point, such as your centerpieces. We adore flowers, no matter what approach you use!
The majority of couples have flower decorations on their wedding day. However, selecting the best flowers and vendors may not be your only option for a floral arrangement. Many couples must also choose between using real or artificial flowers on their wedding day.
The Role of Flowers In Your Wedding
Flowers play a crucial role in establishing the mood or tone you desire for your special occasion. Whether your style is elegant, eccentric, or bohemian, the artificial or exotic flowers you select will reflect that.
A surprising proportion of couples combine real and artificial flowers at their weddings. The majority of couples will choose genuine flowers for their wedding, while fewer will go for fake flowers. This is typically used for the bridal bouquet. However, bridal arbors, buttonholes, centerpieces, and floral cake decorations are all rather common.
What is More Expensive? Real or Fake?
When determining their floral budget, many brides feel that synthetic wedding flowers cost less. Yes, you can buy low-quality, low-cost artificial flowers. However, realistic-looking, beautiful synthetic flowers are usually more expensive than live flowers.
Because artificial flowers that replicate real flowers are often more expensive than real flowers. They are, after all, made from silk or other premium materials that give them a genuine appearance. Depending on the type, synthetic flowers may cost up to $5 more per stem than their natural counterparts. When you consider the cost of bouquets, centerpieces, wreaths, pew decorations, and more, the costs can quickly accumulate.
Attempting to save money by opting for silk wedding flowers rather than genuine ones will not be successful.
Reasons To Use Real Wedding Flowers
So, why should you consider using real flowers for your wedding?
Nothing surpasses freshly picked flowers because they add a degree of refinement and elegance that fake flowers cannot equal. The perfume of genuine flowers is reason enough to use them for your wedding.
Imagine walking inside the chapel and being struck by the scent of gardenias and flowers. Perhaps your guests will linger at their tables, inhaling the aroma of peonies and freesia.
We understand the links between memory, emotion, and fragrance. Wouldn't it be amazing to be transported back in time to the happiest and most important moments of your life by the aroma of blossoms from your wedding bouquet?
Real flowers are used because they depict the wedding ceremony and celebration traditions more accurately.
Wedding flowers are important for a variety of reasons. Their symbolism is one example. Flowers symbolize spring, a time of new growth and beginnings. They also encourage the bridal party to enjoy life to the fullest because tomorrow's lovely bloom may not be as vibrant as it is today.
Finding fresh wedding flowers is less difficult than finding imitation flowers that look good. Every large city and the majority of small towns have a florist or, at the absolute least, a flower shop.
Furthermore, if you're in a pinch, like on your wedding day and the florist didn't show up, most grocery stores usually have a decent assortment of flowers. Obviously, this isn't ideal, but because flowers are appealing, you could buy some from a store and they'd still look nice.
It is more difficult to find nice artificial flowers.
Reasons to Use Fake Wedding Flowers
The first benefit is that you can order them whenever you want. No matter the material, fake flowers will never lose their freshness. As long you store the flowers in a good place where they will not buckle or bend, they will stay as perfect as when you first got them. They will stay the same way even after you are done with your wedding party.
Although it might not seem important, it is necessary to consider. Flowers are frequently the last thing in the wedding planning process. After all, they naturally wilt rapidly. As a result, even if you can order them months in advance, you can't collect them or watch how they all come together.
Your first impression of "fake flowers" is usually that they don't seem as lovely as real ones. That makes sense because fake flowers are obvious at the less expensive end of the scale and don't look as good as the real thing.
However, you may buy fake flowers that look great at the more expensive end of the spectrum. The best-looking fake flowers are silk flowers. Even though they are fake, they are still created from superior materials.
Artificial flowers are an excellent choice because they may be rented rather than purchased. Most wedding planning companies will hire high-quality silk flowers. They are less expensive since they are rented rather than purchased.
It is beneficial if you dislike waste in addition to keeping prices down. Fake flowers don't expire, so if you discard them after using them, they wind up in landfills. You can prevent that if you rent them.
Which Option is Best for you? Real or Fake Flowers?
Which of the two options should you choose? It depends on your preferences and budget. Choose the top advantages that work for you.
It is also possible to have a blend of the two, real and fake flowers, for your wedding. You can have bridal bouquets with real flowers and centerpieces with silk or other fake flowers. It is all up to you.
Are You Wondering Which Flowers To Choose?
If you still need more information on the type of flowers to use in your wedding, WeddingVibe can help. We provide a variety of resources needed for your wedding planning as well as all events and activities leading up to and including the wedding and honeymoon.
Join us today through our website for a chance to win wedding giveaways and a free Sandals honeymoon.
Free Wedding
Giveaways + Sweepstakes
Enter sweepstakes & giveaways and enter to win a free honeymoon when you join. New winners are announced every week!