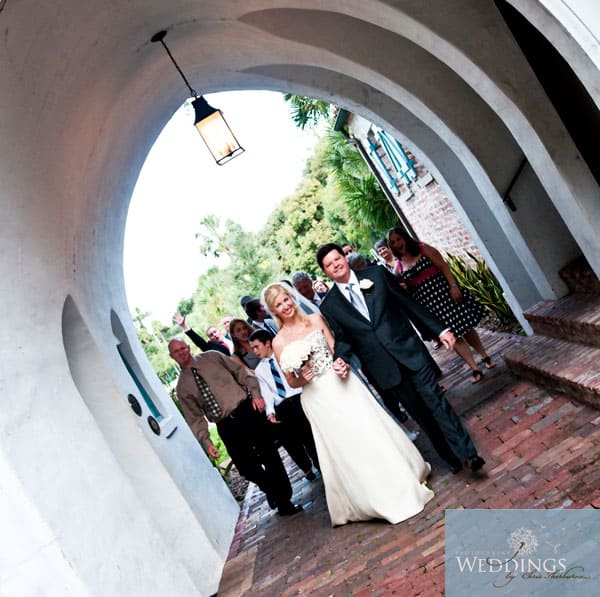 A bride dreams of her wedding day for years and starts planning from the time she can wield scissors. It's one of her most important days and she'll cherish the memories. While the memories of her dream wedding will gradually fade, her wedding pictures will not. Here are a few tips to make sure her wedding pictures are exactly what she dreamed they would be.
Know Your Choices
Before hiring a wedding photographer, I always recommend that brides and grooms take a look around the web and understand the difference in the main styles of wedding photography. Become an educated consumer. If you don't know what they want, then how can you expect to pick a wedding vendor that will be right for you?
In general, you could break wedding photography into a few "popular" styles like traditional, portrait or photojournalism. After finding examples, most brides realize they don't want old-fashioned portraits or cliché pictures. There's a new style of wedding photography that's becoming popular and very trendy – posed photojournalism.
Huh?
Yep. As Doug Gordon would jokingly say, "that's an oxymoron." Well, he's right – it is.  However, it's also what most brides want and they don't even know it.
Here's Why
Posed photojournalism makes life easier for the bride and groom. The pictures turn out better, and it gives the bride the wedding pictures she's dreamed of since she was a little girl. Most couples aren't professional models and have no experience posing in front of the camera. How can they be expected to know how to pose for their wedding pictures? It's simple – they can't. Posing takes practice which is why "engagement" pictures are so important.
By pairing a bride with a photographer who's playful, fun and skilled, the bride will be on the right path to great images. The wedding photographer should be there to help guide the bride and make sure that her pictures turn out perfect.
The Expected Result
The bride's job is to look beautiful, be happy and get married. The photographer's job is to document her wedding day and make sure that she looks her best.
In the end, the bride shouldn't have to worry about the little things like hand placement or if she has a hair out of place. By fixing or "posing" anything that will improve the bride's wedding pictures, skilled wedding photographers will avoid issues.  By having the bride practice "posed photojournalism" with her photographer during the engagement shoot, she can relax and know the images will look real and flow naturally.
Article Submitted By:
Chris Sherburne
About Chris Sherburne: Chris' ultimate goal is to create engagement and wedding pictures that exceed clients' expectations. Working alongside the discerning bride and groom-to-be, Chris listens to the vision of their dream wedding, and with his camera, turns their dreams into a reality. While he lives in Orlando with his wife and two dogs, his wedding photography takes him all over Florida. Additional tips and questions to ask your photographer can be found on http://blog.dreamweddingsbychris.com/.
Free Wedding
Giveaways + Sweepstakes
Enter sweepstakes & giveaways and enter to win a free honeymoon when you join. New winners are announced every week!