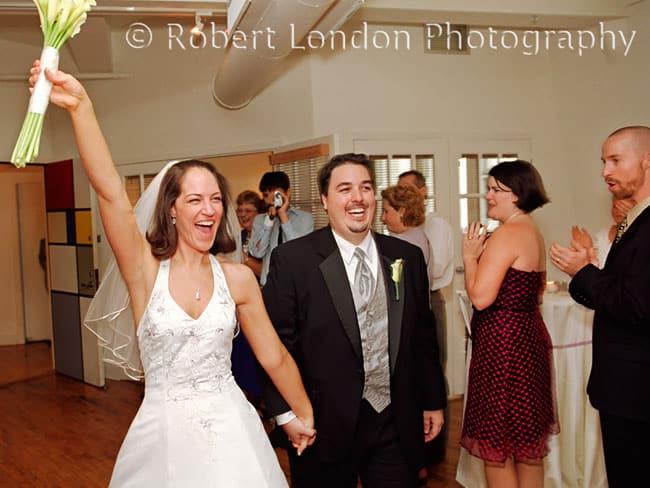 I am going to tell you something that no other DJ will probably tell you.
After 20 years in the biz, a lot has changed in the DJ market. From heavy crates of records and multiple cases of cassette tapes to CDs and now mp3. From when you had to buy an album for one song and now for the same price, get all the music you want and more than you will ever need.From when professional grade equipment was not only heavier but more expensive to multiple companies marketing to DJs, making equipment less expensive , more efficient and with more capabilities. From major advertising being the Yellow Pages (that is a phone book for you young folk) serving mostly your local area only, to the internet where the potential to target a larger audience is immense. At the same time though the appreciation and awareness of what exactly is a good Wedding DJ has gone unnoticed. WHY ? Cause nowadays almost anyone can buy some equipment, has access to free music and go out there and call themselves a DJ when all they really are, are human jukeboxes. These are usually the ones who advertise with appealing low rates but lack in customer service because they are usually hard to get in touch with due to the reason that DJin is a Part Time gig for them. Showing up and just pressing buttons IS NOT DJin`.
A Professional Wedding DJ should have one thing in mind and that is YOU – the bride, the groom, the client.
A professional takes the time to go over all the details of your event to make sure your important day goes as stress free as possible,allowing you to enjoy your precious moments and your guests to have a fun & memorable time. A Pro DJ will play YOUR music requests and Most Important – Has what I call a "sixth sense". That is, to be able to read a crowd and be aware of the momentum of the event.He will incorporate you & your guests music input and play the
Right Songs at the Right Time AND at the Right Volume.
The music program should be seamless with no uncomfortable pauses or what broadcasters call "Dead Air".Nothing is worse when a DJ clears a dance floor because he couldn't tell what to play next or that the next song he played wasn`t timed properly to keep the party going.
A Professional DJ with a keen sixth sense doesn`t allow these things to happen.I have also have heard the horror stories of young inexperienced DJs blasting inappropriate music at dinner time,when it is a time for your guests to socialize and enjoy their meal. What are they thinking ?
This gets to another point that most wedding couples are unaware of. There are different types of DJs. You have Radio DJs,Club & Bar DJs, DJ/Producers and Wedding DJs.Within these groups are DJs that may specialize or are only familiar with certain types of music.You have the Top 40 DJ, the Hip Hop DJ,the Club or House Music DJ, a Country DJ or even DJs that just specialize in the oldies. To some oldies are the 80s : ).
So here it is…What most DJs won`t tell you is …
that they are NOT versatile to your style.
They will promise you the world instead of telling you exactly what they are capable of doing. In most cases, weddings require a knowledge of a variety of music but if you wanted more of a dance club feel to your wedding you would not hire a DJ that doesn't know how to beat mix or can`t provide the proper lighting and or effects.
If you and your guests wanted MOST of the night to be Country music and line dances, you wouldn't hire a Club or Top 40 DJ.
You would be surprised if I told you that some DJs are very uncomfortable with the formalities of a wedding and don`t like using a microphone.These DJs are usually what I call Bedroom DJs.They have the music but hope to get someone else to talk and make a quick buck.A Radio DJ has no problem at all with a mic and a program but you also need someone live, in person mixing up the music.
So my advice to you is… Know your vision for your wedding. Know exactly what you want for your biggest day.
What type of music you want. How much or little interaction from your DJ.How important is lighting,effects and other extras to you.You should also a have a reasonable budget in mind. Many make a mistake of putting too little aside for what can be the most important part of the reception besides the food and that is the entertainment.So when you contact different DJs, maybe you should first ask them what they don`t do and then see if they can do what you need to be done. And remember..
A Cheap DJ is NOT good and a Good DJ is NOT cheap. and yes the old adage applies – You get what you pay for.
Article Submitted By:
Johnnee Johnson
DJ / Owner
Eternal Sounds – Serving PA, NJ, & the New York City area
Photo Submitted By:
www.RobertLondon.com
Free Wedding
Giveaways + Sweepstakes
Enter sweepstakes & giveaways and enter to win a free honeymoon when you join. New winners are announced every week!