The Perfect Wedding For A Coffee Lover!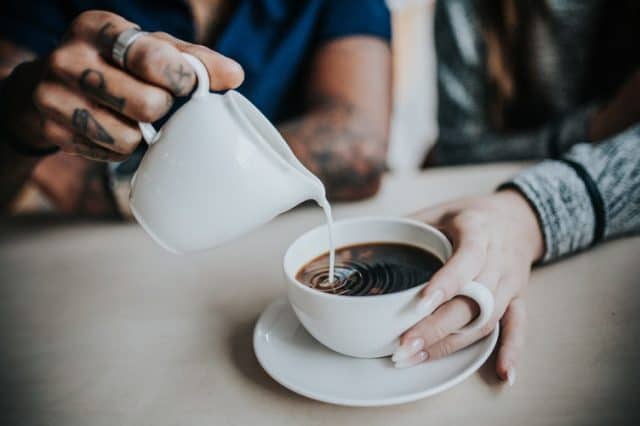 Nowadays, themed weddings are the new craze and though many brides don't like to admit it, they compete to be the most unique. There's no need to be ashamed! We all love to feel appreciated and admired, and the one day where all the attention is focused on you is your wedding day. With all the planning and organizing, it can be a lot of work planning a wedding, and the excitement of marrying the love of your life can definitely keep your nerves on edge. With all your hard work put into this magical day, you surely do deserve a cup of coffee. And if your like me, then you must REALLY love coffee. All those perfect memories sitting in a coffee shop with your fiance, spending hours talking about life and listening to one another. Now, I know what your thinking: Why would I want a coffee themed wedding? I'll admit, it does sound ridiculous. But if you do it low key and just the right way, then your wedding will not only be perfect, but will satisfy your coffee addiction!
Aroma Therapy
One way to satisfy your coffee cravings on the big day is by making DIY candles! To do this you're gonna need vanilla scented tea candles, small glass bowls and coffee beans of your liking. By simply filling the glass bowl with coffee beans and centering a lit, tea candle within the bowl above the beans, an aroma will fill the room. Psychologically speaking, this aroma will boost dopamine levels within the brain, boosting the amount of enjoyment your guests will experience. Dopamine is a neurotransmitter in your brain that gives you a pleasurable feeling. We feel this sense of pleasure when we eat, sleep, win, take risks and have sex. To simplify, this will put your guests in a better mood and give them a buzz of full alertness. The pure smell of coffee will stimulate the brain, transforming your debbie downer self to an on-the-go, type A personality! Who would have guessed that on your wedding day, your brains buzzed on the smell of coffee rather than a glass of wine?
From Bitter To Sweet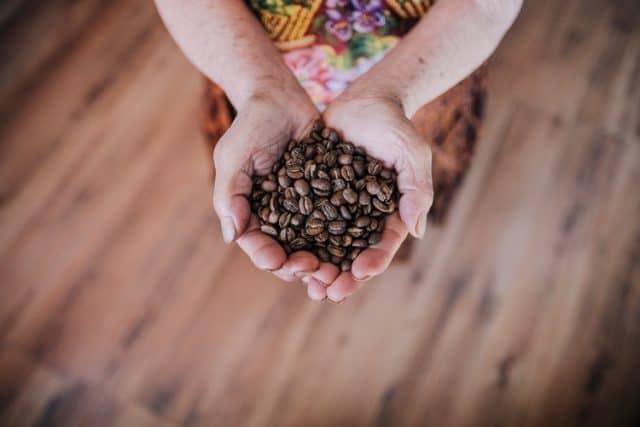 Are you a sweet tooth? I'll admit, they're so many coffee flavored desserts that I can ramble on and on about. But have you ever thought about keeping a little something to nibble on at the tables while your guests are waiting for the main events? Waiting for the main courses can seem a little time stretched, and we all remember those awkward conversations with guests we don't seem to have much in common with. But, if you put together four words we may just have a solution to all your problems: Chocolate Covered Coffee Beans. Now, before you start to judge just let me try to smooth over your thoughts. In the beginning, I was a HUGE critic. I told myself that there was no way I was going to just eat a coffee bean. I like my coffee brewed, hot and steamy, not crunchy, bitter, and solid. But my friend, Tasia, offered me a few and figured that if I wasn't gonna get my cup of Joe today, then why not try it? I tried one, and at first it was too bitter, too strong; however, after a few seconds the chocolate transformed the flavor from bitter to sweet, and my taste buds were coated with a perfect balance of flavor. From one to five and ending there, it had felt like I had already had a cup of coffee and put me in a better mood the rest of the day. Chocolate covered coffee beans are so easy to make, and not only would they be fun to make with your fiance, but imagine what a conversation starter they would be!
A Dash Of Sugar For A Guilty Pleasure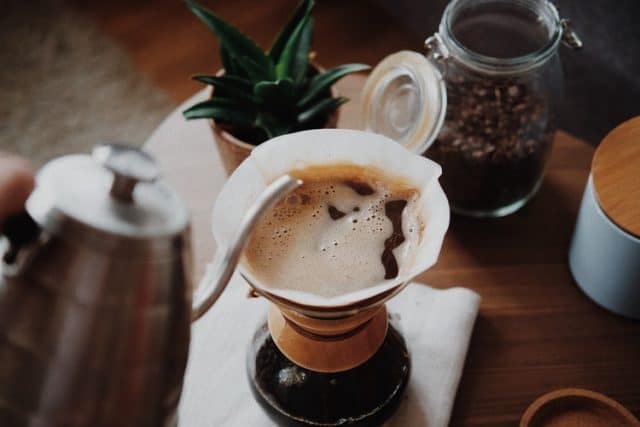 Let's be honest, you're more than likely going to serve alcohol at the wedding. It's a time to celebrate with family, friends and the life that awaits you from there on out. Other than your common wines and heavy liquors, have your ever thought about creating your own signature drink? Being creative and making your own coffee mixed drink can give your wedding a personalized touch, allowing you and your fiance to brainstorm and experiment with ideas. Have fun with it, because creating a signature drink will not only  show off your personality and be unique, but will make your wedding something to remember.
A Cup Of Joe With Friends
Having a guest book is an easy way to keep track of all who come to your wedding. But it's sad that after the wedding is over, those guest books are stored away in a bin and not seen until a long time after. In my opinion, I would like to remember my wedding every morning while drinking a cup of coffee. The happy memories flooding the room, and positivity carrying into the day to come. An easy way to do this is by turning your guest book in coffee mugs! Everyone has at least a few coffee mugs in their home. So instead of buying designer mugs, why not get 6-8 white ones and sharpies for your guests to sign their names on them. This would be a cute and unique thing to do for you and your guests, and will give it the coffee feel you were looking for. Not only will it contribute to the theme and your personality, but it will be a memory you'll never forget.
There are so many ways you and your fiance can plan your future wedding, but it's always good to check out some outside sources and come of with ideas to try on your own. But just remember that whether your wedding has coffee or not, try to incorporate you and your fiances personality. After all, it is your wedding!
Thanks for reading! After staying in the Wedding Vibe this long, I think you deserve a cup of coffee!
Free Wedding
Giveaways + Sweepstakes
Enter sweepstakes & giveaways and enter to win a free honeymoon when you join. New winners are announced every week!