Your wedding day is one of the most important days of your life. You go through a roller coaster of emotions in the lead up to the day; excitement, anxiety, happiness – your feelings will ebb and flow, things will likely need to be changed and go wrong which will stress you out, but then you remember you're marrying the love of your life and everything is great again!
Although there are hundreds of things to think about on your wedding day, from the cake to the chair covers, one thing you really want to get right no matter what is your bridal look. You want to feel and look your absolute best – better than you ever have before. Correct us if we're wrong! So, without further adieu, here's some sage advice you can use to get your bridal look right and feel your best on your big day:
Read Reviews And Testimonials
Before you book a nail artist, hair stylist, makeup artist, or absolutely anything of the sort, read reviews and testimonials first. You can then get an idea of whether this person is actually good at what they do. Do not go by price, as this often doesn't indicate much at all. Speak to people you know and trust and see if you can see pictures of their work before booking them. Remember too, that somebody who is good at makeup may not necessarily be good at nails, and vice versa. You don't want to book one person for everything only to find that your hair is perfect but everything else goes very wrong.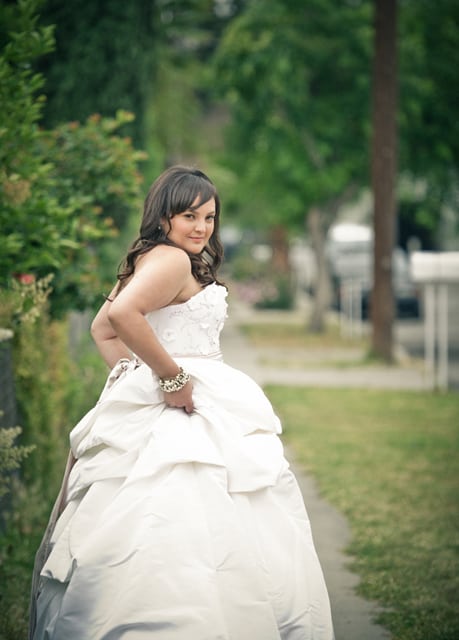 Book A Trial
It's more than worth booking a trial with each person you plan on helping you create your bridal look. Practicing various hairstyles and makeup looks before the big day can save you from having a meltdown just a few hours before the wedding, and make things run way smoother.
You can click here for some wedding hairstyles that you can show your hairdresser. Remember to consider what the weather will be like on the day, the neckline of your dress, how your hair holds a style, and any other factors that could make a difference.
Practice, Practice, Practice
If you intend on doing something yourself, make sure you get some practice in before the day. The last thing you want is to keep everybody waiting and eat into your allotted marriage ceremony time. Watch YouTube tutorials and perfect what you're trying to do. Make sure you read up on tips and tricks from the pros, too. For example, you may be used to wearing heavy eyeliner, but in wedding pictures this can obscure your eyes, making them look really small and really dark. It may look ok in person, but could ruin your pictures! Make sure you look into alternatives if you discover things like this.
Don't ignore this advice if you want to look incredible and have as little stress as possible on your big day. Thanks for reading!
Free Wedding
Giveaways + Sweepstakes
Enter sweepstakes & giveaways and enter to win a free honeymoon when you join. New winners are announced every week!