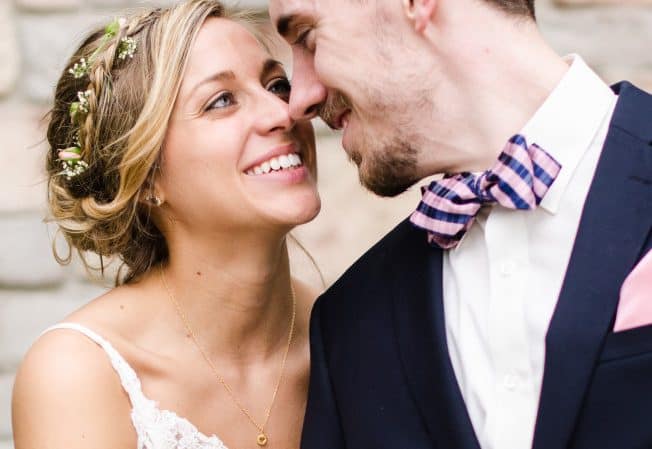 Photo By Brittany K from Classic Photographers
Wedding rings have always been a symbol of everlasting and eternal love. Women have worn wedding rings to symbolize their status as a married woman. These rings have always been a personal choice and a matter of significant prestige.
During the Second World War, soldiers deployed abroad began the practice of wearing wedding bands to remind them of their wives back home. It also helped them remember why they had to fight hard to survive in war-torn situations. This trend stuck around, and men today wear it as a reminder of the love and commitment towards their partners.
Today, most cultures around the world have adopted the practice of wearing wedding bands to symbolize wedded bliss.
Let us look at a few tips for selecting the best ring for couples.
Metal:
Men and women are very choosy about metals they like. While some might like gold and silver, others might prefer platinum and titanium. The most common choices in metals for wedding bands are platinum, white and yellow gold.
Rose gold is a popular choice for women. However, most men prefer platinum since it is neutral (in a white shade) and is hypoallergenic. Another plus point to platinum is that it is highly dense and durable. This makes it a perfect choice for men. Yellow gold is the traditional choice for classic wedding rings, and most couples still enjoy following this tradition.
Budget:
Engagement rings for women are mostly set in metal with a precious stone or diamond. As such, engagement rings can be expensive. Wedding rings, on the other hand, need not be so costly. Depending on the design, style, metal, and stone used, the price of rings may vary. Setting a realistic budget for wedding rings is a must.
Many men prefer subtle rings without stones. Women, on the other hand, might prefer flashy rings or rings that complement the engagement ring. Whatever the choice of rings, setting a budget beforehand is a great way to finalize the wedding rings in time.
Lifestyle:
Some couples lead active lifestyles while some prefer sedentary ones. If the groom has a job that requires the use of the hands, labor, or lifts heavy weights in the gym, then opt for rings of palladium, platinum, tungsten, and titanium. These metals are the most durable ones and will not wear down quickly. Another popular choice in durable metal is stainless silver as it can withstand a significant amount of punishment.
Women who work in labor-intensive roles should also opt for similar metals. However, women who work in kitchens, cook, and swim, can choose metals like yellow gold, rose gold, and white gold.
A difference in design:
Many couples like to maintain their individuality throughout their lives. As such, wedding rings for him and her can be different. If the bride and groom like different metals and are willing to compromise, then intertwined bands of the metals can be a good option for wedding bands. Braided designs for wedding rings are increasing in popularity since they embody elegance, perfection, and adjustment with each other.
Let the jeweler know in advance that there will be two or more metals used in the wedding rings and the designs or patterns you like. This will help narrow down your choices quicker.
Maintenance:
Grooms usually don't bother about maintenance of rings, but brides have a habit of asking about ring-support. If the wedding band has stones or diamonds, there will be a maintenance cost attached to the rings.
The couple will need to get their rings checked over and cleaned at least twice a year in order to keep them shiny and sparkly. This also gives the jeweler a chance to reset the stones in case some are loose. Another advantage is that couples can easily resize their rings for ease and comfort at a later date.
Selecting wedding rings for 'him and her' isn't rocket science. Selection should be made with love, attention to detail, and a little planning. Pay attention to the quality and grade of metal and stones used, and you should be fine.
Free Wedding
Giveaways + Sweepstakes
Enter sweepstakes & giveaways and enter to win a free honeymoon when you join. New winners are announced every week!