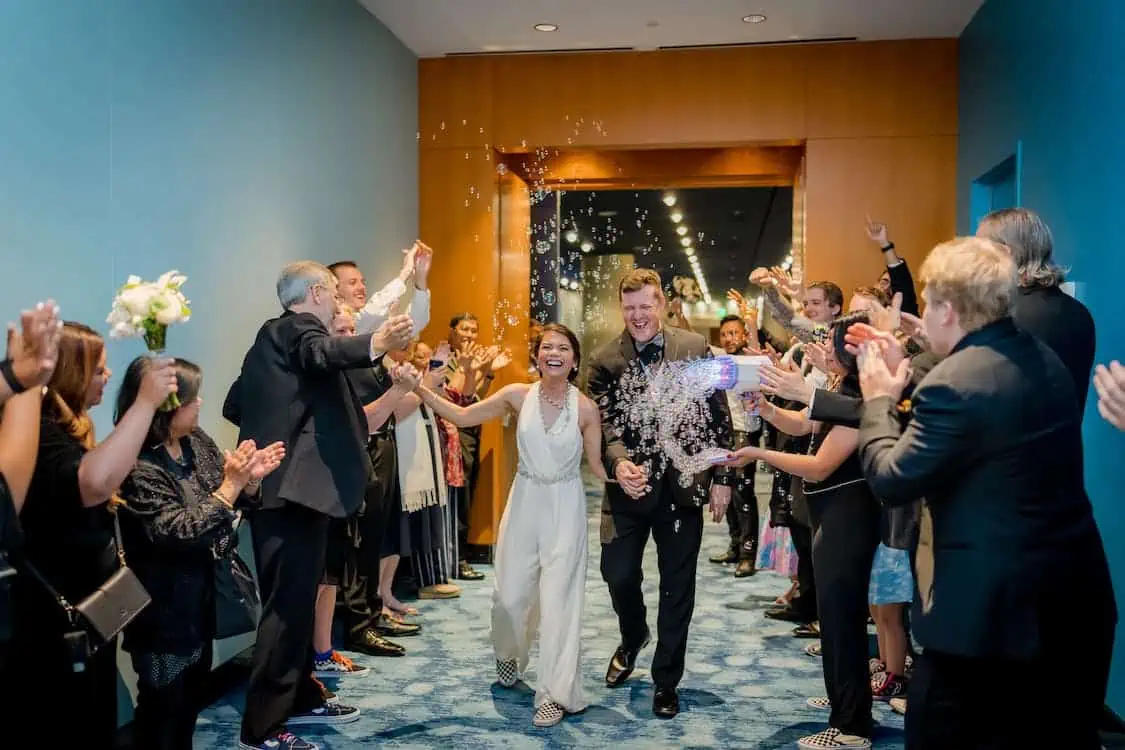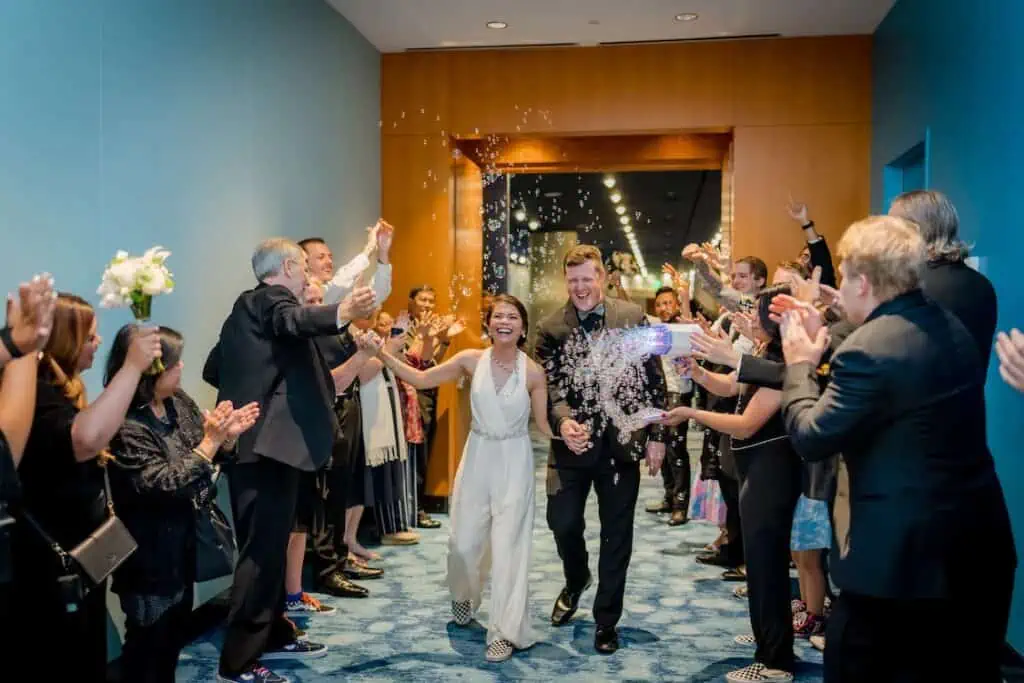 Wedding ceremonies have a window of time between the end of the wedding ceremony and the reception. Newlyweds spend the day taking wedding photos and creating special memories with their bridal party.
The wedding guests feel lost during this period, not knowing what to do before the couple arrives at the reception venue. It is vital to keep your guests busy and ensure they have a good time to prevent them from leaving before your wedding day ends.
How Do You Entertain Guests Between the Ceremony and the Reception?
Your wedding guests are some of the most important people in your life, so make sure they have a good time on your special day. While you and your partner have a hectic wedding day planned, your guests have a much less hectic schedule that includes a lot of waiting.
Traditionally, couples tend to let the guests fend for themselves during this period. It allows guests to mingle and interact before making their way to the reception venue.
Here are various ways to keep older and younger guests entertained while you're away:
Install a Photo Booth
Renting photo booths for the evening will allow your guests to have fun by taking goofy photos with friends. You can provide a wide selection of funny props they can use to take pictures and entertain themselves. You can also hold a polaroid session if hiring photo booths do not fit your budget.
Play Games
You can organize fun games and activities such as giant Jenga or a scavenger hunt that will fit all age groups and keep your guests occupied. They can spice up the entertainment as they wait and create a good mood that will allow them to mingle. Choose lawn games that will not make them sweat or push them to change their clothes before the wedding reception.
Most of these games are suitable for outdoor settings where guests do not have to worry about being quiet or careful. You could also hire some arcade games or an assortment of party games that your guests can play indoors. You have to notify guests in advance and ask them to create their own teams to spice up their fun and make all this work.
Hire A Band Or DJ
Hiring a professional entertainer, such as a DJ or a wedding band, helps kick things up before the reception begins. Such wedding entertainment can set the right mood and keep your guests busy for a few extra hours before the party.
You can also have a main event featuring a comedian or magician to spice things up for a few hours. A professional will know how to handle the job and keep the guests happy and entertained during the particularly long wait.
Appetizers and cocktails should be served.
You can keep your guests happy and in high spirits before the evening reception by having a cocktail hour featuring drinks and a few appetizers. A few light snacks and signature cocktails will keep your guests busy while they talk to each other and get ready for the food.
Guests usually expect a cocktail hour during a wedding celebration, so it is something you have to include in your wedding plan. You can choose to fully cater to the refreshments or have your guests pay for their drinks and appetizers. You might miss your own cocktail hour while taking pictures, but you can ask the wedding coordinator to set aside some refreshments for when you return.
Hire a Tour Bus or Boat
Instead of making your guests wait at the reception, you can give them a tour around the city or on the water. It will allow them to enjoy the sights around town and let their hair down before the formality of the reception starts.
You can find a wide choice of vendors offering package deals for a certain number of guests. If you can't fit it into your budget, you could cover the cost or ask your guests to pay in advance.
Create a Guest Book
Having face-to-face interaction with the guests at your own wedding celebration can be very difficult, so you should find ways to enable them to convey their good wishes. A guest book allows your friends and family members to write personal notes and a few thoughtful things for you and your spouse.
It gives them the platform to interact with you by asking questions and letting them speak their minds. You can get creative with the book by adding all those pictures from the photo booth next to the corresponding messages.
Looking for a Professional Wedding Planner? Join The WeddingVibe
With everything else that goes into a wedding, you need to think of ways to keep your guests busy before the reception starts. You should think creatively about the people you think will be there. The time and effort you put into planning your big day will pay off and make it an event that everyone will remember.
At WeddingVibe, we can provide you with the tools and knowledge you need to create the best wedding ceremony for you and your partner. You can find tips on creating an unforgettable wedding day right from the ceremony to the reception, all within your budget.
We also have a directory of wedding professionals who can help you organize your big day so that it's perfect in every way.
In addition to that, our team offers destination wedding planning services and giveaways to our members.
Join us today via our website for a chance to win a free Sandals honeymoon and gain access to some of our honeymoon deals. For more information, you can get in touch with us by visiting our website.
Free Wedding
Giveaways + Sweepstakes
Enter sweepstakes & giveaways and enter to win a free honeymoon when you join. New winners are announced every week!