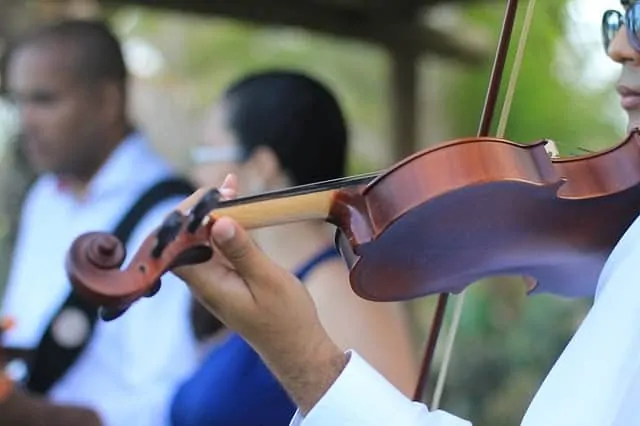 When planning for your wedding, there are several things you need to think about besides choosing the venue and the dress. There's planning that needs to be done for the food served at the wedding, the transportation needed for the ceremony, and the reception and entertainment for the event. Part of planning for your big day is choosing the right live band to cover the entertainment aspect of the event. Choosing a band, however, requires making a few decisions that will determine the pace of the event and how much your guests will be entertained. In this article, we give you six useful tips on how to choose the right band for your wedding and what to look for when hiring a group that will keep your guests entertained while attending your big day.
Decide on the Music Type
It's no surprise that the first thing you need to decide when looking for a live band is the music genre and the overall taste of you and the people attending the ceremony. You want everybody to find something that they like and are ready to dance to. To fill that dance floor with entertained guests of all ages, you need to look for a band that covers almost all genres in their playlist. If you discuss this with the band you are booking or the agency that you have hired, they might have a more accurate vision of the most popular contemporary music and the best classics to play at the wedding.
Find a Reliable Agency
Dealing with a wedding entertainment agency will guarantee that you find the best options in one place. Instead of having to research thousands of live bands before choosing one to perform at your wedding, you can simply leave it all to your agency, and they will do the hard work for you. They will let you choose from a wide collection of wedding entertainment bands in all genres, each placed in a single category so that you can find the right one. The process of dealing with an agency is also very secure, and payments are made through online systems that can be trusted against fraud.
Make Sure It's Okay with Your Wedding Venue
Some wedding venues will have different restrictions when it comes to the volume of the music playing. Sometimes, wedding venues won't even accept having live music played in their building. This is why it is very important to discuss these restrictions with the venue organizers before choosing a band or agreeing on a deal with them. After getting to know the volume limits and the rules of the place, you will need to talk to the band you hire and let them know so that you can make sure they are okay with the limits and have no problem performing under the rules of the venue.
The Band's Equipment
This has to be the most overlooked aspect of hiring a live band. The venue that you book might be too small to handle all the equipment needed by your wedding band to perform. You have to check the venue first to make sure that they have a moderately sized stage that your band can play on and that they have enough power sockets to plug in all of the equipment. You also need to make sure that the place is suitable for any additional requirements that the band might require, such as lighting effects.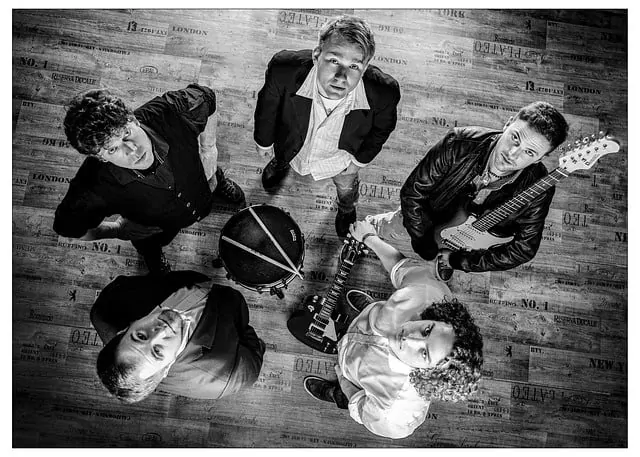 Stick to Your Budget
Before choosing a band to play at your wedding, you need to decide on a flexible budget. This means that you should be expecting the costs to range from one band to another depending on their popularity and the number of members in the band. For big names, of course, the price will be higher but most bands are ready to offer lower prices to match your budget. The price can also vary depending on how far the band will have to travel to be at your wedding and the accommodation needed for the band members.
Test Their Performance
When it comes to the visual aspect and theme of the band you hire, you need to make sure that this is a band that can play at weddings. To do this, you can ask your band for previous wedding videos of them playing. This way, you will be able to see the way they perform on stage and how they play their shows at similar events. You will need to also check how they dress at their wedding gigs and how they represent themselves to people while on stage. Then you can decide on whether this is the right act for the theme of your wedding.
If you find a suitable band for your big day that meets all your standards, make sure you book them as soon as you can before they are booked on the same date by someone else. Waiting around until you make other decisions might lead to losing the band you choose, so it's always safer to make the deal as soon as possible. Following these tips will help you look in the right places and find the right band that can handle the entertainment part at your wedding for you without any hassle.
Free Wedding
Giveaways + Sweepstakes
Enter sweepstakes & giveaways and enter to win a free honeymoon when you join. New winners are announced every week!