It's time to say Thank You to your bridal party for all their help leading up to your BIG DAY! They've been buying the lace bridesmaid dresses, the all-white bachelorette attire and the shoes. Planning, hosting, and attending your wedding events. Now it's your turn to choose a thank you gift that genuinely shows how much you appreciate them standing by your side during the most exciting time of your life.
When choosing a thank you gift for your bridal party, don't be afraid to think outside of the box. Most of your party have been in weddings before and have received the cliché wedding party gifts. Think bigger and more unique, try to find original presets to use for all the celebrations. It even can be VSCO presets which the whole bridal party can use with their photos. They might not tell you this, but they do not want something that says 'bridesmaid' or 'maid of honor' plastered on it. They would much more prefer a customized gift that they can use well after your wedding. Keeping it heartfelt but practical is the key to gifting a great thank you gift. 
Keep It Cozy With Pajamas Or A Monogrammed Sweatshirt
Instead of buying your bridal party robes, no matter how pretty they are, chances are they are never going to wear them again. Why not get them a comfy matching pajama set or a monogrammed sweatshirt. They will make the perfect getting ready pictures, but your bridesmaids can rewear them over and over again.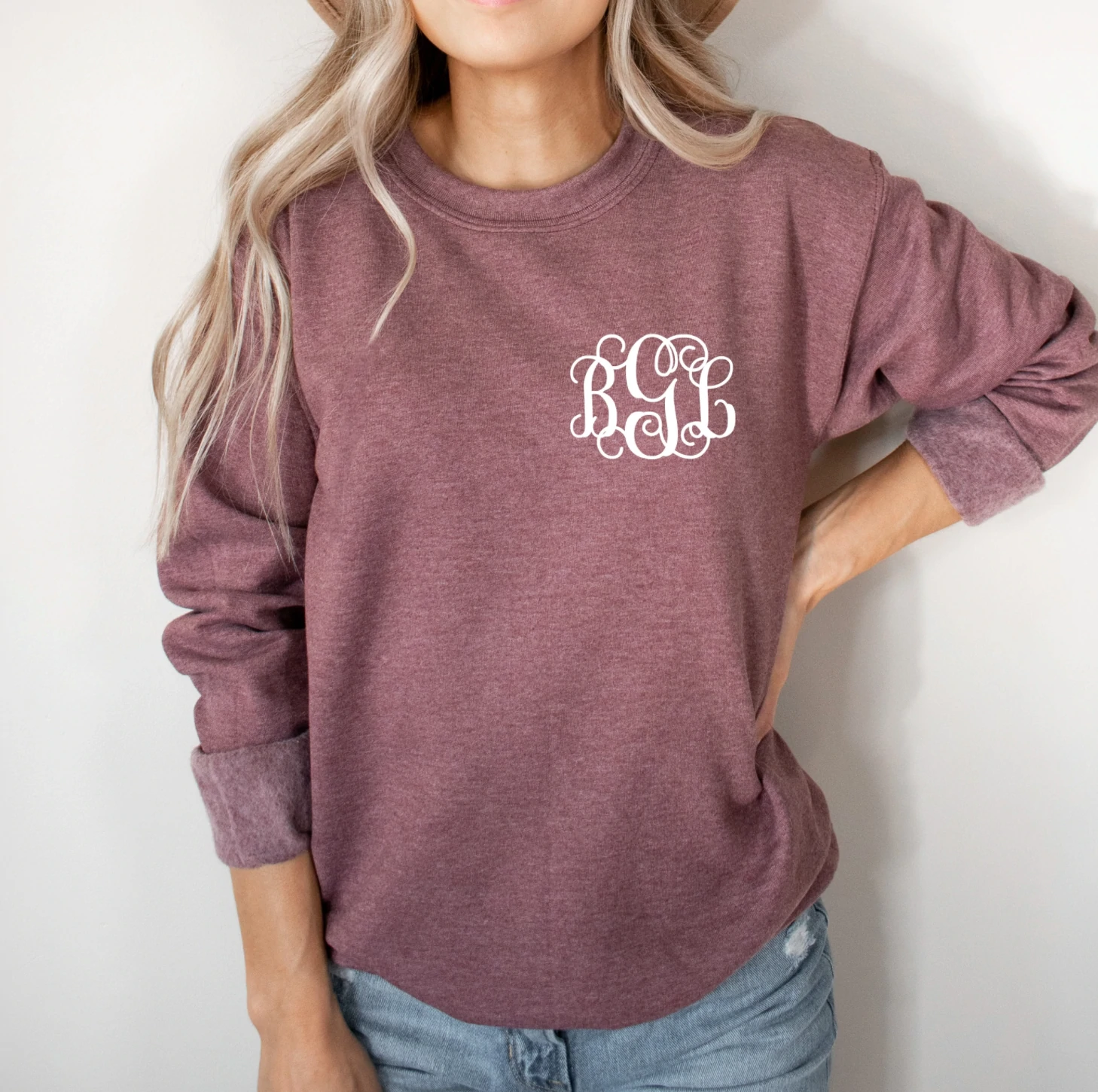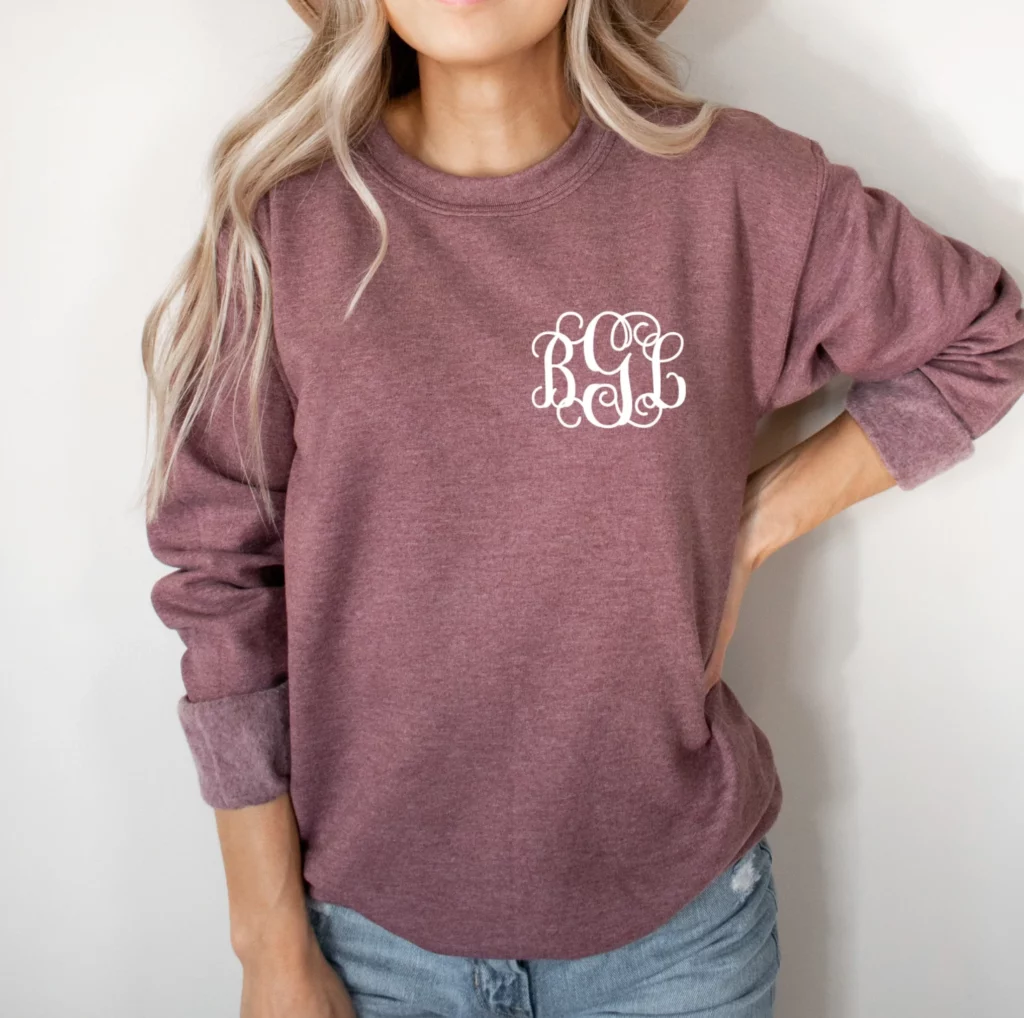 You Can't Go Wrong with A Tumbler
Reusable tumblers are always a hit. Between wine tumblers, coffee tumblers or cute clear water bottles. Your bridal party will be well hydrated for your day, along with having a cute cup that isn't cheesy that they can continue to use. Add your bridesmaids' names/initials or their favorite logo design to them and they are sure to enjoy the practical use of yet a simple gift.
Bags-Bags-Bags
No woman can say that they have enough bags. Duffle bags, makeup bags, beach bags, canvas totes or purses. When in doubt, make it even more personal by picking out a pretty pattern or design. Use each of your bridesmaid's unique personalities to pick different bags for each of them. Gift a fun beach bag for your maid of honor who is always at the beach. Give a workout bag to your sporty sister to use at the gym. Or fun clutches for your girls that are always going out on the town. Giving your bridal party a pretty, yet usable gift like bags or purses, will show them you took the time to think about each one of them how they would use it well after your wedding.
A Vintage Copy of their Favorite Book
A vintage copy or a beautifully bound copy of their favorite book would make a wonderful gift for your bestie or bookworm sister. Check out your local bookstore or The Book Depository for unique and vintage editions. Etsy also has an abundance of one-of-a-kind books old and new. Take it one step further and write a sweet note inside the cover so whenever they open their favorite book, they are reminded of the thoughtfulness you put forth in thinking of them.
Spa Day After the Big Day
Being a bridesmaid is hard work. Treat your group to a spa day after everything is said and done. Even just pedicures or a facial will let your bridesmaids know you truly appreciated their presence on your magical day. Can't afford a spa day for everyone? Be creative and make a unique spa box with a facemask, bath bombs, candle, a good book and a bottle of prosecco for your girls to enjoy at home.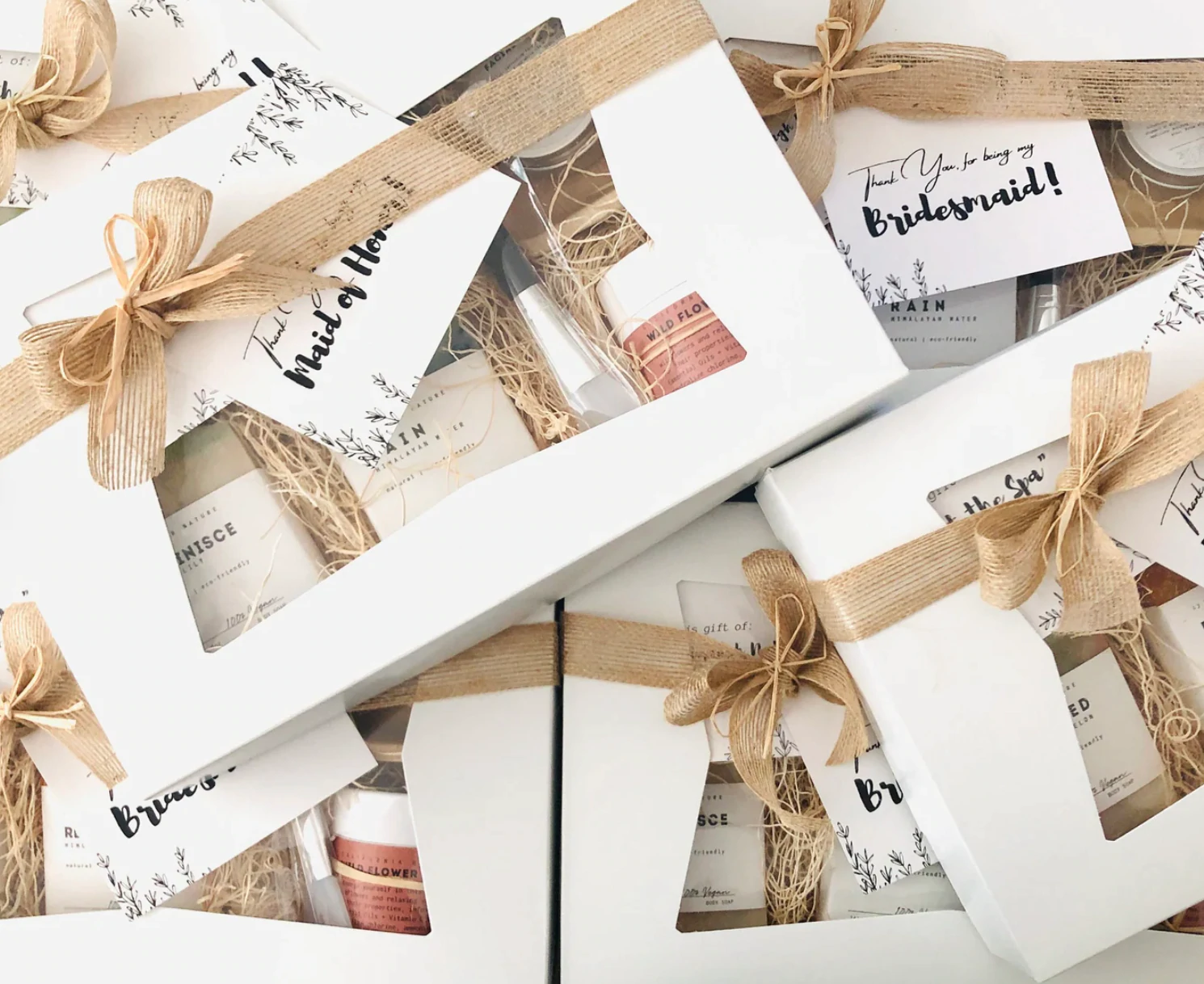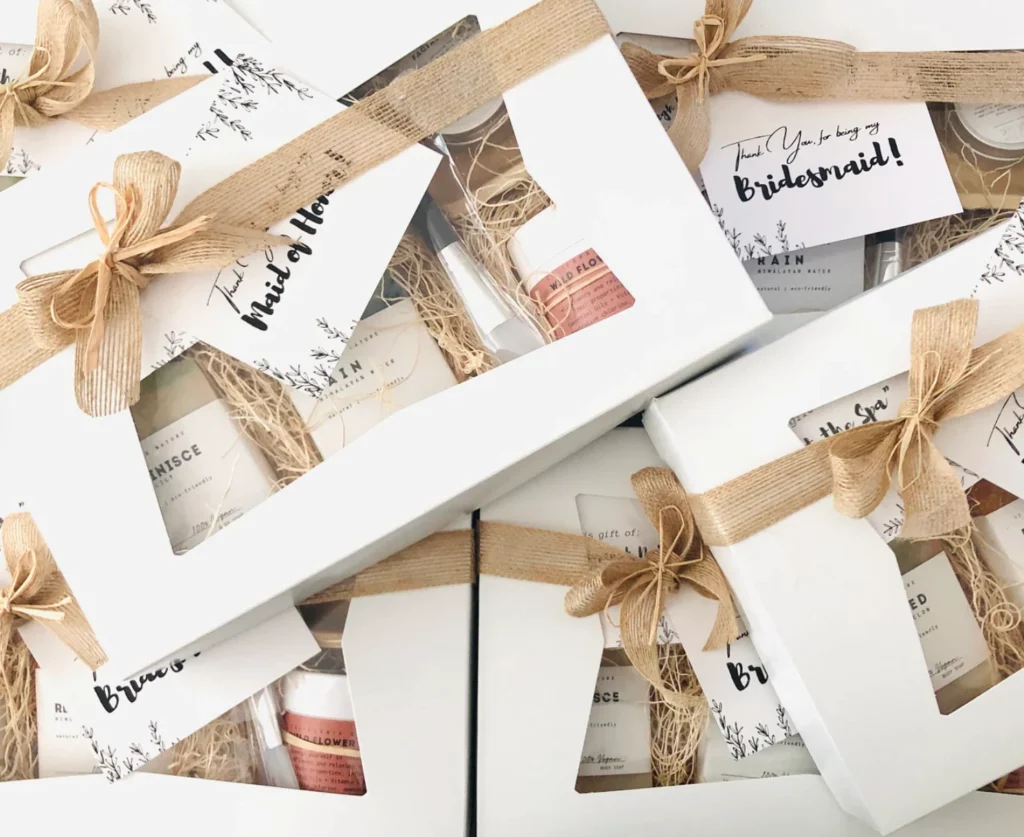 Lastly, don't forget to include a handwritten note to each of your bridesmaids. There is nothing more classic and genuine than letting your friends and family know how much it meant to you to have them there throughout the whole wedding process. However you choose to thank your bridal party, they will appreciate the thoughtfulness and effort you make for picking out something that is unique to them.
Free Wedding
Giveaways + Sweepstakes
Enter sweepstakes & giveaways and enter to win a free honeymoon when you join. New winners are announced every week!