Behind every beautiful bride are blushing bridesmaids who offer support, friendship, and even pick up the slack when the wedding planning gets to be too much. Bridesmaids take on a major responsibility to the wedding in a lot of ways, both before and during the event. Just because it is the bride's big day doesn't mean that this support from friends and loved ones shouldn't be recognized in some way.
Brides often give gifts to their bridesmaids for being a part of the wedding party. These can consist of items that are personal to each bridesmaid, or items that might reflect something about the group or the wedding. Following are some ideas that cover a variety of gift scenarios. Reward your bridesmaids for their hard work on your wedding with:
Alternative Gifts
Maybe you're not a traditional bride. Maybe your style leans toward steampunk, goth, or fantasy. Maybe your wedding has a more mystical theme, or you met the groom or bridesmaids (or both!) in an online video game. Alternative fashion gifts can be a great idea for your bridesmaids, even if their everyday style isn't alternative. A variety of alternative styles can be great accents to everyday wear, from the office to a date to an outing with friends.
Subscription Box
Your bridesmaids might all have something in common, such as video gaming, yoga, cats, beauty products or murder mysteries. There are subscription boxes for all these hobbies and more, which can make a great gift for your bridesmaids. Don't let the name fool you – subscription boxes can be ordered on a one-time only basis. They usually have all sorts of nifty look inside that is randomized, but to the subscriber's taste. This gives you a way to personalize the gift more broadly by not having to select specific items.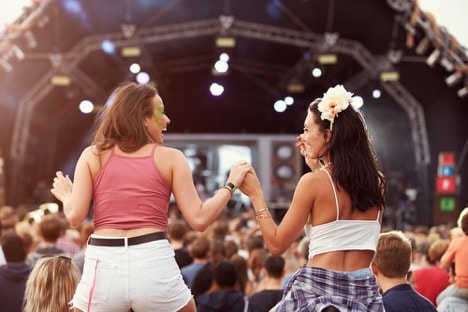 A Fun Night Out
Many restaurants and entertainment venues offer gift certificates that can be pre-purchased for later use at any time. Dinner and a show can be a great thank you to your bridesmaids, and gift certificates give them the flexibility to eat and see whatever they want. This can also provide options for personalization – get your Italian-loving friend an Italian meal, a vegan meal for your vegan bridesmaid, or a Thai meal for the more adventurous of you.
Personalized Gifts
People love things with their initials of name on them so much that studies show people will choose a brand that has part of their name in it over other brands. What this means for you is that gifts with your bridesmaids' names or initials on them is a fantastic way to say thank you to your bridesmaids for their hard work on your wedding. Many companies can be found that will sell items in bulk such as tote bags, overnight bags, throws, shawls, jewelry, and even cell phone cases. Some offer monogramming services themselves, or you can go elsewhere to get it done (the kiosks that often populate the centers of malls are a great place to look for inexpensive monogramming). You can even combine gift ideas and fill a monogrammed tote with some alternative jewelry, or wrap some sweet beauty products in a monogrammed makeup bag.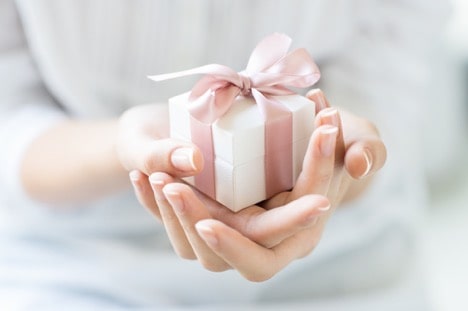 The only limit to the gift you buy your bridesmaids is your budget and your creativity! Whether you use ideas from this list or it inspires new ones, your bridesmaids deserve your gratitude for their work on your wedding and there's no better way to show it than by giving them something thoughtful in return.
Free Wedding
Giveaways + Sweepstakes
Enter sweepstakes & giveaways and enter to win a free honeymoon when you join. New winners are announced every week!