A wedding is a critical time for the bride and groom. Not only are they worried about making sure everything happens smoothly so they experience the best version of one of the most important days of their lives, but they also want to be great hosts by making sure the guests have a wonderful time.
When you are juggling so many things during an event, and you have only one shot to get it right, it can be pretty tough to pull off. Here are some ways you can ensure your guests enjoy the wedding as much as you would like them to.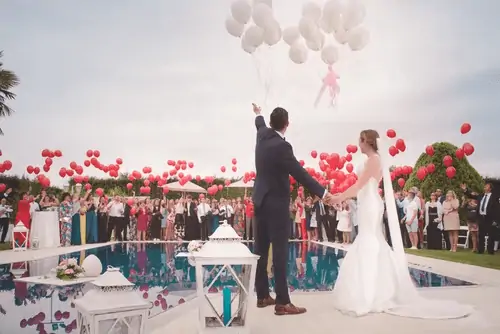 Preparation Dinner
In the past, preparation dinners were a common event the night before the wedding. This was usually hosted by the parents of the groom and only involved close family and friends. The purpose was for all these people to get to socialize in a relaxed environment before the formal function and get to know one another.
This dinner is also a chance to go over any last-minute changes they might have in mind and finalize what their wedding day should be like. Consider this dinner for your upcoming wedding.
Location
You may have people coming in from other cities, or even other countries, to attend your wedding. Where you host the event will be an important decision. There are several things to consider such as how big the space is, the kind of catering that is available, how easy it is for guests to get to that place, and the availability of any additional services you may want. If you are having a hard time finding the right place, consider talking to a wedding planner who may be able to provide some more options. Also, you can ask your friends and family for suggestions.
Entertainment
For the bride and groom, there is a lot to do on the wedding day. For the guests who are there only to watch the event take place, you'll need to provide some entertainment to keep them busy. Other than food and drink, it's nice to have live Weddings Bands performing at the event. They not only provide music to the ears but the performance itself is worth watching. You can get a band for any kind of genre of music you like. Consider hiring reputable bands rather than inexperienced musicians for this important day.
Food And Drink
Food and drink are a big part of any wedding. To give your guests the best experience, you should have a nice menu and a bar to keep them entertained. Whether you choose to serve alcoholic drinks is completely optional. Having an entirely non-alcoholic bar is definitely an option. If possible, having food prepared live at the venue will be an excellent touch. In any case, make sure you are getting high-quality food and make sure the caterer pays close attention to the presentation.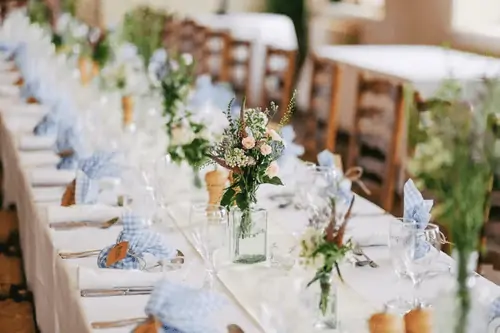 Arranging the best wedding is all about getting the right mix of elements rather than merely including the most expensive options. Understand the different kinds of guests you will be inviting and try to have something that caters to everyone's needs. At the same time, also find space for things that are personally valuable to you. Whether that is in the décor, the food, or the entertainment. After all, you are the host and the wedding is your big day. With the right balance between both worlds, you can create a truly great experience for everyone.
Free Wedding
Giveaways + Sweepstakes
Enter sweepstakes & giveaways and enter to win a free honeymoon when you join. New winners are announced every week!