Latest Wedding Flower Trends for Special Finishing Touch to Wedding
Weddings have gotten bigger and bolder in the last decade or so. No longer are these the big events where people wore "Bonfire of the Vanities" dresses and colorful tuxedos. Today's weddings have become more customized in the search for uniqueness. The event itself has turned to quaint little weddings at small venues outside of churches and synagogues. The latest flower trends show these special finishing touches to a wedding ceremony.
Shabby Chic Trunks.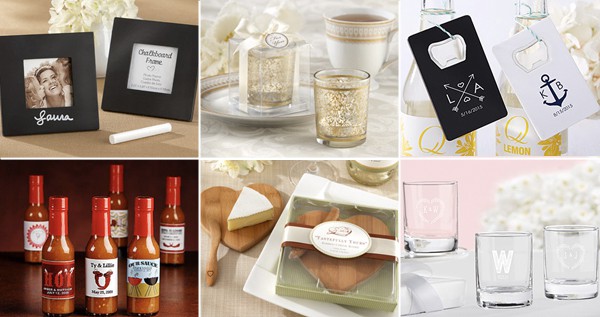 Old steamship trunks were made to last. Notable brand names for these trunks still exist today as high end products like bags and luggage. There is a certain charm to old steamship trunks which connotes a long languid voyage, plenty of recreation time, and a life of leisure. Stacked on top of another, or placed strategically to accentuate the design, shabby chic trunks are always a one of a kind addition to the wedding floral arrangements.
Birdcages
Doves and cages have become an integral part of the wedding reception. The décor does not have to end with white doves being let loose, birdcages of many kinds can also be added to break the monotony of color or flowers. They also add a layer of meaning to the celebrations. Songbirds and mynahs have been used on occasion to bring a bright note to the cacophony of the dining experience. Silk wedding flowers can be tied around these cages.
Blooms with Personality
Roses, tulips, mums and lilies are flower standards during weddings and receptions. Today's trends are moving towards more plebeian flowers, or they go towards more exotic kinds. These include herbals like rosemary and thyme, or to tropical flowers like orchids and bougainvillas. Breaking custom is what trends are all about, as well as creating an identity. Uncommon, but not necessarily rare, flowers set the tone making the wedding unique and very memorable. Blood red anthuriums are sexy on so many levels. Tempered with white anthuriums, this creates a mix of colors to offset the traditional flowers. Delicate African violets in pots can be used in sets for flower and placement accents.
Not just Flowers
Flowers are no longer limited into bouquets, sprigs, and brooches. They can also be placed in different sized vases as well as in odd bottles or jars. There is a hipster thrill to these asymmetrical floral arrangements. There are uses, for these, especially in non-traditional wedding locations. A trellis would do well with fairy lights, and bulbs in bottles, along with flowers in even more bottles placed along a garden path. Pottery mosaics can also be created to present the flowers, or fountains with petals floating on the water, and even more flowers along the fountain's lip. There is an almost hippie touch to some weddings, instead of hipster sensibilities.
Finishing Touch
Flowers are not the end-all of a wedding. They are the décor, and they create the atmosphere for the wedding and the reception. These accentuate the place, as well as emphasize the event and festivities. Some finishing touches have also evolved, and gone back to being practical and utilitarian. Although ribbons and lace are still popular for tying flowers, there are more choices nowadays, including burlap or sack cloth, tie dyes ribbons, thin hemp rope strings, or even knitting yarn. Setting a wedding apart from others have become the main emphasis for a lot of people. It is their wedding and they not only want to make it memorable, they want it to be unforgettable as well.
Wedding flowers are as important as ever to a wedding. What has changed is the way it has become more conspicuous – if that was possible – and yet less ostentatious. Understated flower arrangements for the whole wedding have shown itself as the underlying principle in the modern wedding.
Free Wedding
Giveaways + Sweepstakes
Enter sweepstakes & giveaways and enter to win a free honeymoon when you join. New winners are announced every week!