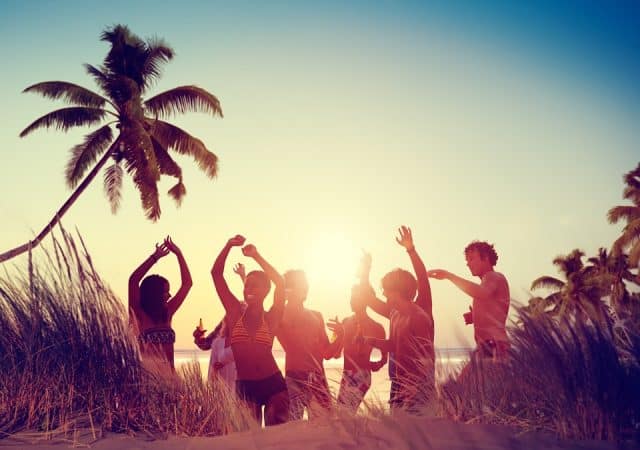 If you are planning to throw a fun party this summer, you'll be competing with a hell of a lot of people in your friend and family group. Summer is the perfect season to have a wedding party, and in the summer you will be able to make some amazing themes, entertainment and throw an unforgettable bash. Here are some of the ways you can make a huge impression at your next wedding party.
Awesome food
Food is always a huge part of any night, and especially for a wedding party! If you want to make a great impression with your guests this summer, one of the best things you can do is have a barbecue themed wedding bash outside and enjoy some grilled meats, vegetables and fruits. This will be an amazing way to celebrate with your family because you will be able to supply everyone with something they will love, and everyone can get up to get a burger and sausage when they are ready to.
Clever cocktails
If you want to take a summer wedding party to the next level, you need to bring some amazing cocktails into the mix. Cocktails are always a great wedding tradition because they are fun and can even suit those who don't drink alcohol normally. You can make some fun concoctions with your friends and family or even hire a mobile cocktail bar to come and serve the drinks for you! No matter what, it will make a great impression and serve you an awesome selection of tipples.
Memory making
The most important thing about enjoying a wedding is making some great memories which you can keep for the rest of your life. Although stated photographs are always great for hanging on your wall, sometimes it is the candid and natural shots which steal the show. For a bit of fun you can hire Booth Boy Photo Booths and let everyone go in to take photos however they like with props, and you can also leave some digital cameras on the tables so that guests can spend the evening taking photographs.
Fun and games
The fun of a wedding or any party for that matter is the entertainment. If you are up for a laugh and the weather is great outside, you can get out into the garden or a large outdoor space and have a sports day! This will be a completely unique way to spend your wedding afternoon and it will be hilarious when everyone has had a couple of cocktails too. You can bring an obstacle course, egg and spoon race, sack race and everything else that you would have in a classic games.
Atmosphere
Setting up the atmosphere for a wedding party is key. You will want to provide a place which feels fun, inviting and romantic. Adding in lots of colours, candles and fairy lights will make your wedding venue feel magical and stunning. Have some fun with the atmosphere and make sure that everyone feels happy and comfortable on your venue.
Free Wedding
Giveaways + Sweepstakes
Enter sweepstakes & giveaways and enter to win a free honeymoon when you join. New winners are announced every week!