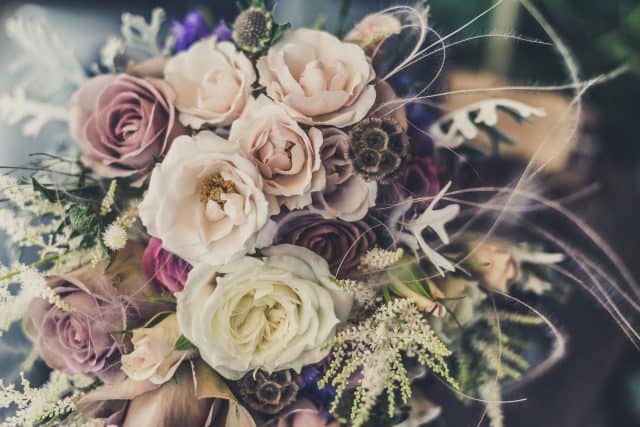 Organizing a wedding day is notorious for the challenges you'll face along the way. Most people don't have experience in event planning, and these are often incredibly fancy affairs, meaning that tackling one yourself is truly going in at the deep end. Of course, though, there are loads of ways to make this planning easier. To help you out with this, this post will be exploring one of the best ways to do this; using a venue with plenty on the menu.
Wedding venues have become more and more popular as business ideas over the last couple of decades. Moving away from typical event-hosting ideas and methods, a dedicated company, like the options found on this website, offers everything a new couple could possibly want. A big part of this will be food. If you don't have to arrange a chef or catering company for yourself, you can take away a huge job which can dominate the planning. There isn't much better than enjoying some gorgeous food in a beautiful place for your wedding day.
When you're choosing something like the food you'll be eating, it's a good idea to try and have some samples, first. This can be done when you visit the venue, giving you the chance to try what your guests will be having. Assessing food objectively will take a little bit of practice, and you will need to look within yourself to figure out if you truly like something, as the food at your wedding will be one of the most memorable parts of it. This is something both halves of the couple should be involved in.
Likewise, it's also a good idea for the pair of you to visit the venue for a tour before you put your deposit down for it. Photos can be very different to the reality of a place, making it hard to trust them with such an important decision. Instead, you should see as much of it as you can, always trying to visualise yourself walking down the aisle there. For some people religious significance will be most important, but others will be more interested in the decor and architecture found in a place.
Once you've found a place which satisfies the needs of yourself, your partner, and the guests you'll be hosting, you will be ready to put your money on it. Of course, though, like most services, there's usually some room to get more for your money. Sales staff are often allowed to issue a limited range of deals and special offers if it enables them to make a sale. By acting just a little bit hesitant, you could find yourself being showered with free benefits for your big day.
Hopefully, this post will inspire you to start working harder on the time you put into choosing your wedding venue. Opting for a place which can also serve food is a great way to save time, money, and frustration which would have otherwise been spent. Of course, along with this, you will still have plenty to plan, but this is a big job from your list.
Free Wedding
Giveaways + Sweepstakes
Enter sweepstakes & giveaways and enter to win a free honeymoon when you join. New winners are announced every week!