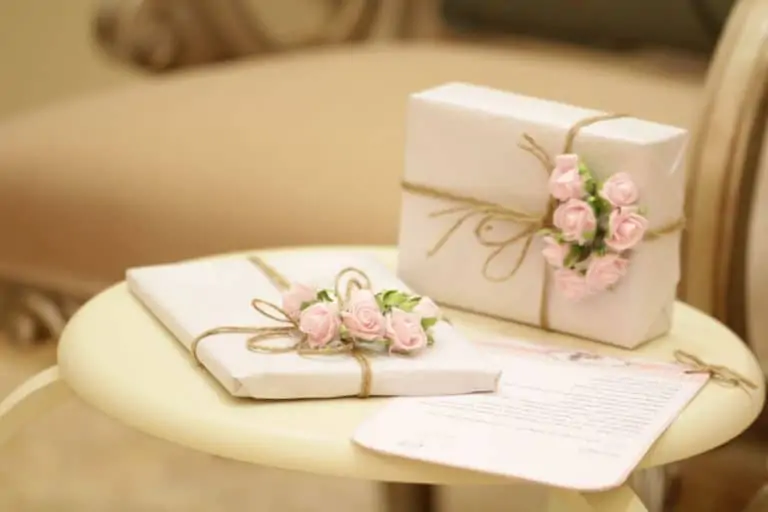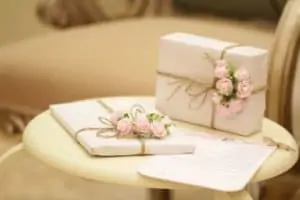 Buying the perfect gift is never easy, no matter what the occasion is; especially if you are one to procrastinate and leave it until the very last minute. And let's face it, some of us are just not good at shopping – be it bare essentials or something for a special occasion. Besides, there is always the dilemma of deciding whether the person you are shopping for will find the gift as special as you think.
However, special days like anniversaries don't come every day and you sure don't want to miss the chance to express how much you appreciate your partner. While you might not have to go as far as Jim and Della to find the perfect anniversary gift, there are still some handy tips that you can follow. 
Check these seven tips out before you buy your next anniversary gift.
Know Your Partner's Interest
No matter how much time you spend with another person there can still be many aspects of their life and interests yet to discover. Sometimes it is near impossible to gauge what the other person truly wants because they are not vocal about their preferences.  
Anniversary gifts that are based on personal interests or are personalized will resonate more with your partner than some generic gift ideas. You can try deciphering the little quirks and interests of your partner, pay extra attention to figure out what they would like.
If they love experimenting with cooking, try picking some cooking utensils or cooking equipment. Maybe some personalized cooking aprons will make them happier than other trending gadgets. If your partner is into outdoorsy stuff like fishing or camping, you can gift them with some fishing or camping gear.
Base it on a Theme
There are traditional anniversary gift ideas for celebrating the day. If you want to keep it classic or traditional you can just pick that theme. For instance, if it's your 25th anniversary you are celebrating, you can pick something made of silver, maybe a watch or a bracelet. If it's your 40th anniversary, you can go for a ruby.
In some traditions, paper is regarded as the best gift idea for marking the first anniversary. Paper is fragile and needs care to last long, similar to a budding relationship that's just crossed the first-year mark.  
Cotton with its intricate weaving and flexibility symbolizes the second year of a relationship as partners get more involved and flexible with each other. 
There are many fascinating themes and concepts for anniversary gifts and you can pick any of them to mark the occasion.
Save Up If You Plan on Something Big
Nothing's worse than the frustration of getting the perfect gift idea only to realize you don't have the budget to pull it off. Plan ahead so you don't have to face that while planning gifts. Start saving at least six months before if you are planning on buying something expensive, whether it's a product or an experience away. 
Try combining practical use and sentimental value when you are picking a gift item. If you are planning a trip together, make sure both of you have your schedules free before you make any bookings.
Celebrate the Number
As you are celebrating the milestone of your relationship, numbers should play a big role in your celebration. If it's a second anniversary, you can buy two tickets to enjoy a live show of your favorite bands. If it's your third anniversary then you can pick something that comes in three pieces like a combination of dinner, drinks, and dancing.
If you have been together for four years, you can celebrate it by taking a road trip to visit four states. This can continue and you can always think up better ideas to celebrate the next number.
Make Your Own Tradition
Every relationship is different and each one should have its own tradition to celebrate. While you can stick to the tradition of celebrating big milestones like a 10th or 25th anniversary, the remaining milestones are for you to create your own tradition. You can choose something that celebrates your journey together.
It might be something that reminds you of a trip together or a shared experience that you want to relive. Visiting a place where you first met or where you got married can be a worthwhile anniversary tradition.
It can be as simple as taking a year-by-year anniversary picture, making a chronicle of your journey together, or traveling to your favorite holiday destination. Pick something that will create fond memories for years to come.
Take It as a Chance to Perfect Your Wedding Day
No matter how perfect your wedding day was, there might still be some "if only" thoughts lingering in your mind. Maybe it was the photo that didn't turn out as good as you expected, or maybe you didn't get much chance to enjoy your dancing. Fortunately for you, an anniversary can be the right time to squash that feeling of unfulfillment.
Just book another wedding photoshoot on your anniversary day to turn your less-than-perfect wedding photos into something gorgeous. Or, plan a surprise dance party for your partner to recreate your wedding dance. 
You can also renew your wedding vows on your anniversary to remake your commitment to each other. Use your anniversary as a chance to straighten out those quirks and surprise your partner with them.
Pick Something that Will Last a Long Time
Anniversaries are milestones that you cross along your relationship journey. Just like how you want to create fond memories of the day that will last a lifetime, the gift should also be with you two as long as it lasts, if not forever. Prioritize quality when you are buying something as a gift.
The Bottom Line
While gifts are not the emblem of your relationship or your appreciation for your partner, there are certain charms in giving and receiving one. As you are turning a new leaf in your relationship, an anniversary gift can certainly lift the spirit of the occasion. 
However, don't just limit your celebration by exchanging anniversary gifts or throwing a party. Express how much you appreciate them in your life. Everyone needs to hear that they are valued once in a while and an anniversary might be the perfect occasion for that.
Free Wedding
Giveaways + Sweepstakes
Enter sweepstakes & giveaways and enter to win a free honeymoon when you join. New winners are announced every week!