The world is in a constant state of evolution, the way humans think is constantly changing, so naturally, so is the world of groomsmen gifts.  As it comes to the Darwinism of gift giving, we like to think we are ahead of the evolutionary curve.  While groomsmen gifts may not rank quite as high on the scale of importance to humanity, it should be absolutely vital to you as the groom. There are not many occasions in a man's life where he can formally celebrate what his friends mean to him. The groomsmen party is exactly that – a celebration of your best men gathered around you during one of the most important days of your life. To do that right, a groomsmen gift should reflect what those relationships mean to you in the most unique and thoughtful way possible.
Don't be a caveman, a Neanderthal of gift giving.  Do not celebrate your groomsmen with a haphazard primal grunt. It must be done the right way as you anoint yourself into marriage and with a sincere level of thought so it actually has meaning.  The chances don't come around often for us guys who are generally unsentimental and insensitive; start your hunt for cool and creative groomsmen gift ideas right away.
We realize that this decision often comes rushed at a leg of the home stretch that is often long on stress and short on time.  So to get it right, we are going to do some of the work for you and offer what we consider to be groomsmen gift ideas that go the extra mile.   This stuff isn't rocket science, but there is an art to understanding a great groomsmen gift.
1. Toms – Sometimes one of the coolest gifts you can get is something that can bring a guy comfort the day he is slogging around trying to stay ready for the wedding.  Introducing Tom's – Toms are basically like cool looking socks with soles and give a guy a chance to let the dogs breathe a little while he's aiming to style up and look good for the ceremony and ensuing pix.  Give him a chance to relieve himself from those tacky tux shoes whenever he can, then have a pair of these to take home.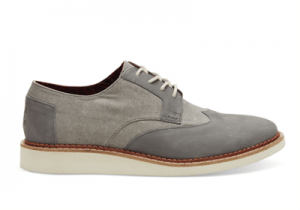 2. Anything NFL – Why?  Just because it's the most popular sport in this country by a landslide.  Men attach themselves to their favorite team like a jester does to his king.  From preseason to the draft, football is no longer a sport in this country, it's a religion.  That said, you can go in a variety of directions with this theme.  We love this NFL emblazoned growler set or the super cool personalized jerseys on NFL.com.  What a better way to tune into your Sunday's than by cracking open this container.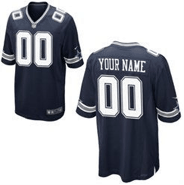 3. Group Groomsmen Caricature – Have we mentioned we love cool and creative groomsmen gift ideas?  The group groomsmen caricature is one of the best ideas out there because you can have one uniform item that captures your entire team, pulling out complications given there is an element of artistic interpretation that makes the gift so much fun.  Who doesn't love a good caricature, which is basically a cartooned version of themselves.  Make your buddies most distinct features bulge for a good laugh and fantastic moment.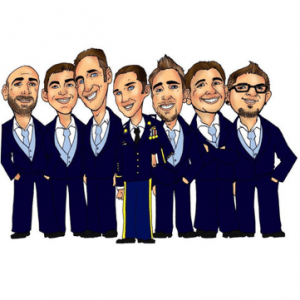 4. Super Cool Belt & Buckle Set – This one will strike a chord because dudes just like belts and not many have cool buckles.  Get them a combo- personalize it, and you'll have an accessory that will be sure to stick and be something all your men will look forward to pulling out.  As we've said, men love material and there aren't many combinations that drive the hearts of them wild more so than leather and steel.  Best of all, they could even wear them with their tuxes if the fit is there.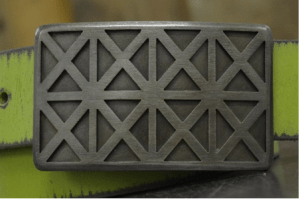 5. The Bobblehead Doll – What is it about these little desk trolls that bring us men such simple joy?  Is it the big head?  Is it the over-exaggerated likeness for ourselves?  Whatever it is, it takes hold of our simple minds and can pretty much make any guy laugh with a quick flick of the finger.  This usually becomes the centerpiece of any guy's desk or workspace.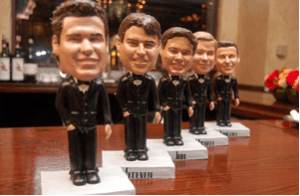 6. The Cap Catcher – What makes this gift cool is just its authenticity.  It has that hand- made, hand welded feel and will be guaranteed to find a spot in any guy's man cave.  It's just too functional and too cool not to, as it can mount in just about any place of convenience where a guy calls his drinking home.  This bad boy is the perfect blend of functional and unique.

7. The Scorzie – We want to give a personal shout out to the inventors of the Scorzie, for they are men that know men.  While there is nothing scientifically amazing about this apparatus, the pure genius in making something that makes so much sends needs to be acknowledged.  A koozie keeps your beer cold, balances it on a lawn and combine it with an ability to keep score during your favorite backyard game, and wow.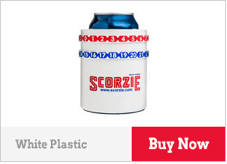 8. A Really Sweet Mug – Unless you are strange man with strange friends, your groomsmen drink beer and will likely be drinking beer, unless they have a gluten intolerance, for the rest of their lives.  Like most men, we tend to baseline how we drink our ale by going can or bottle.  Well any smart beer drinker knows that the right way to drink is to pour and to pour appropriately, a man needs to have "his" glass or mug.  There are a ton of cool options out there, but make it big, make is specific to his favorite kind of beer if he has one and absolutely personalize it.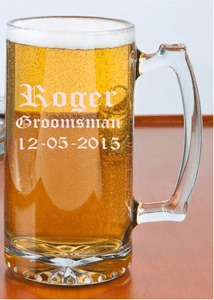 We hope we have given you some help in your hunt for awesome groomsmen gifts.  No matter what you end up getting, make sure you have a good speech lined up when you hand over the gifts.  Good luck with your hunt.
Free Wedding
Giveaways + Sweepstakes
Enter sweepstakes & giveaways and enter to win a free honeymoon when you join. New winners are announced every week!