Sometimes Venues Do Provide a Planner: Although most venues that advertise in-house coordination only provide a venue coordinator, there are some venues that actually include a Wedding Planner or Day-Of Coordinator. If they are truly a planner, that person will be in constant communication with you throughout the entire planning process. We applaud these venues for including such an important service in their wedding packages!
We encourage you to do your research!  Your wedding day is a very special, once-in-a-lifetimAfter more than 11 years planning weddings, we've seen so many changes happen in the industry! One thing that has remained the same is the common misconception of the duties performed by a Venue Coordinator as opposed to a Wedding Planner.
Occasionally, wedding venues will offer an in-house "coordination" service, which can be a great feature for you and your family. However, most of these venue coordinators that offer wedding day assistance are not experienced planners. These individuals work for the venue and are there to oversee/protect the venue, offer facility-related assistance (i.e. questions about where light switches are located, how to adjust the thermostat, etc.), and be the client's point of contact in the weeks leading up to the wedding. They are there specifically to represent the venue and will unlock the doors, turn on lights, report any accidents/incidents, and lock up/reset at the end of the night.
Over the years, we have provided "facility" or "venue" coordination for several venues that do not want the overhead costs of an in-house staff, so we have a very intimate knowledge of this service and how it works. While we truly appreciate the venues that choose to provide that type of amenity to their clients, remember that a venue coordinator is not a substitute for a "Wedding Planner" or "Day-Of Coordinator".
Different venues assign a variety of job titles to their employees that fill a similar position. We encourage you to ask a lot of questions when deciding if you need to hire a third party wedding planner or coordinator.
Some tips and hints to keep in mind:
Venue employees are there for the Venue: Facility coordinators are employed by the venue and protecting that facility is their first priority.

Your Planner/Coordinator Only Has You in Mind: If you choose to hire a Wedding Planner (or Day-Of Coordinator), they work for you. Their sole concern is alleviating the stress that you and your family may experience while making sure the event runs flawlessly. They accomplish hundreds of tasks leading up to and on your wedding day, while always acting in your best interest.

Know What's Included: If your venue provides a coordinator, make sure you have a very clear understanding of what that person's job role entails. Outline exactly what they will be taking care of on your behalf so you don't experience any surprises right before or during your event.

True Story: We have witnessed a venue receive negative reviews and harsh comments because their "coordinator" terminated employment the week before a wedding. That specific venue received backlash because of one employee's lack of judgment and poor timing, although the venue never offered any in-house coordination services. However, the bride's family was under the impression that they would be provided with an in-house "Day-Of Coordinator". The employee therefore caused an immense headache for the venue (and an even bigger burden on the bride and her family!) by over-promising and under-delivering.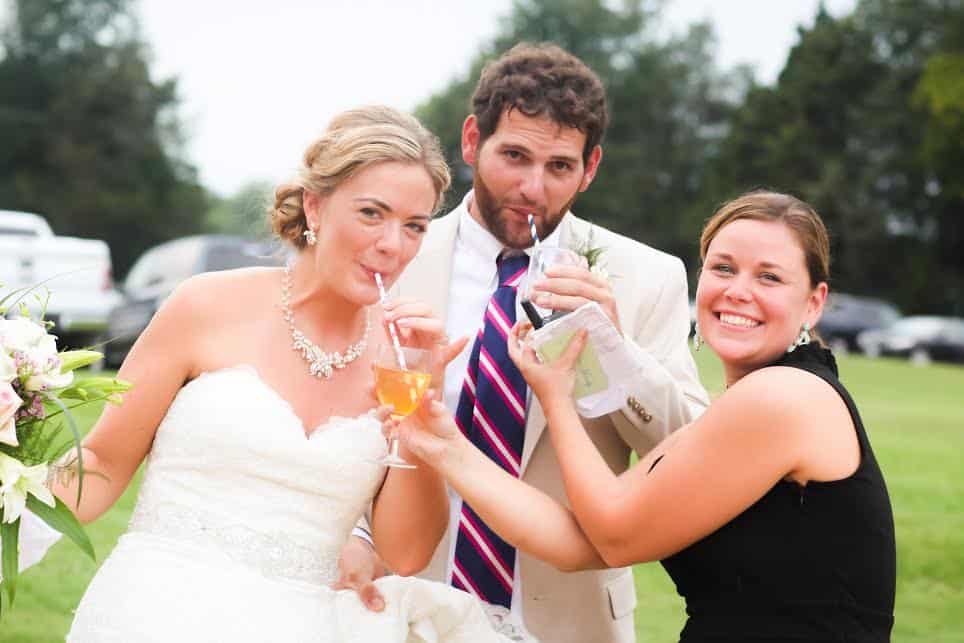 An event that should not be left to chance. Ensuring that you have someone working on your behalf will make the planning process and wedding day go much more smoothly. If your venue provides a coordinator, that is wonderful! We are delighted to work with them as a point of contact and venue liaison to ensure that your wedding is the best celebration of your life!
"You gave us the best gift on our wedding day – peace of mind. I am so thankful that you were there to coordinate everything, and it really gave me the ability to relax and actually enjoy my wedding day. So many of my friends told me the day would fly by and that I wouldn't remember anything, but they were wrong. You gave me the chance to take those pauses, take a breath here and there (my dress was TIGHT), and really be present throughout the whole day and the reception. You really did such an amazing job; this card probably doesn't even begin to do it justice. To the both of us, the wedding was flawless. We have received so many compliments on how well the wedding was produced, and I can't take any credit for that – it was you. Kim Moody Design really is the best in the business, and I am so honored that you were a part of our big day." ~Stephanie & Mike
Kim Moody is the owner and principal planner at Kim Moody Design, a full-service event planning team celebrating their 11th year in business. With offices in Blackstone and Richmond, they also provide fresh floral design, linen & décor rentals, invitations, and much more! For more information, visit www.kimmoodydesign.com.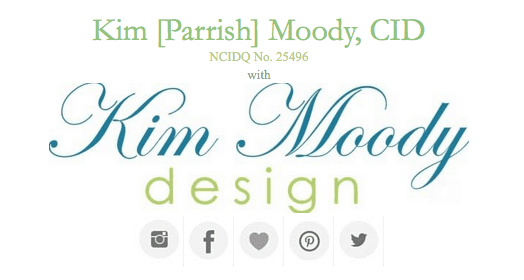 Blackstone Design Studio
Free Wedding
Giveaways + Sweepstakes
Enter sweepstakes & giveaways and enter to win a free honeymoon when you join. New winners are announced every week!