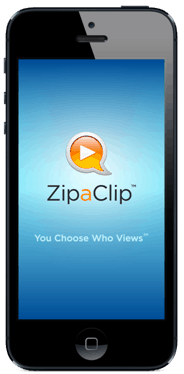 Planning a wedding can be stressful, confusing, and time consuming, but the key is organization and communication. ZipaClip, a secure video and text messaging app for iOS, is the perfect way to keep in constant contact with those who matter most whether sharing dress ideas, mulling over the invite list, or capturing the crazy moments of the bachelorette party. You can even send a special video to your fiancé the morning of the big day.
ZipaClip allows users to send and receive fully-encrypted texts and video clips up to 30 seconds long for free or up to 5 minutes long with the premium version. The app also has a "ZipBack" feature so that users can recall a video or text at any time, whether it has been seen yet or not.
All ZipaClip content is viewable only "app-to-app" and cannot be accessed on a web site. No content can be saved to the device of the sender or the receiver, and the app is secured with a dot-lock code.
"At ZipaClip, we believe that there are some moments that are too important and private to be shared with the world on social media, like picking a wedding dress or practicing saying your vows," says Jeff Reichard, CEO, Aclipsa Mobile Video Solutions, LLC, developers of ZipaClip. "We might want to share these special moments with close friends and family but would be devastated if they ended up on YouTube. That's where ZipaClip comes in."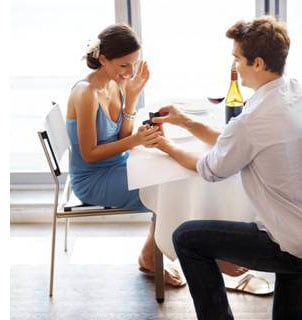 With ZipaClip, all videos and texts are protected by AES 256 bit  encryption.  As soon as a video is uploaded, ZipaClip employs the latest security protocols so   that a user's video is encrypted from the second it is shared and can be "un-shared" at any time.
ZipaClip is available for the iPhone, iPad and iPod touch and can be downloaded for free by visiting: www.zipaclip.com or via the App Store: http://bit.ly/10LBPmw .
Free Wedding
Giveaways + Sweepstakes
Enter sweepstakes & giveaways and enter to win a free honeymoon when you join. New winners are announced every week!