This wedding was a complete DIY wedding with a focus on the reception. The reception was decked out with vintage heirlooms. Tables were covered with quilts made by the bride's grandmothers and great grandmothers. Frames held quotes from both of their ancestors about love and life. At the entrance, the couple had a "family tree" that held wedding pictures from all of the members of the bride and groom's families. It was a very southern, vintage, and traditional wedding.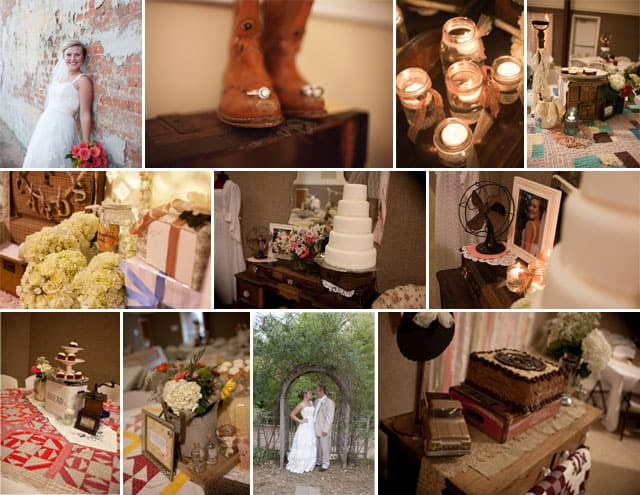 Photographer: Lynnsay Macey Photography
Free Wedding
Giveaways + Sweepstakes
Enter sweepstakes & giveaways and enter to win a free honeymoon when you join. New winners are announced every week!