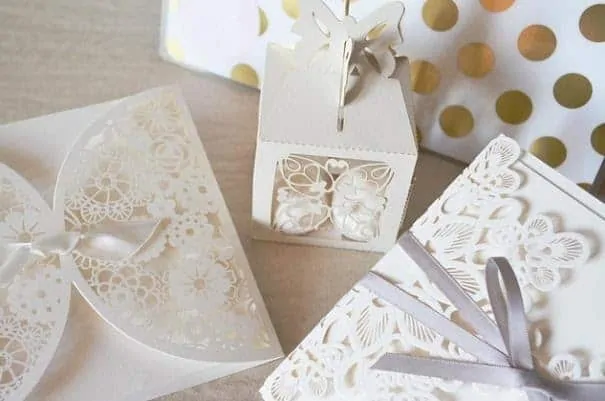 Planning a wedding takes much focus, time, energy, money, and commitment. As such, it's easy for tasks to get missed or for decisions to get made in a hurry.
While this is understandable, if you want the wedding of your dreams, it pays to be as organized as possible and to enlist help where needed so things go smoothly. One area, in particular, you want to get right is the wedding invitations. Read on for some wedding invitation dos and don'ts to help you get started.
Dos
Do send wedding invitations out well in advance of the big day. People are busy and have other things going on, so give them plenty of notice so they're more likely to attend. This is particularly vital if you're having a destination wedding. You may want to send out Save the Date cards as soon as you set the wedding date, so people can at least set aside the date in their diaries.
Do choose a design that reflects you as a couple, and the theme or feel of the day. For instance, if you're a comic-book crazed pair who plan to dress up as your favorite characters when you say "I Do," your invites should be suitably themed and not seem too serious. On the other hand, traditional couples planning an elegant, more formal wedding will want to choose quality, traditional wedding invitations to match the day's tone.
Do include all the necessary details on invitations. You don't want your guests to be confused about anything, such as when or where the wedding is, when they need to RSVP, if they can bring a plus-one, what the dress code is, and the time they need to arrive. If the location of the wedding will be a little tricky to find, involve multiple locations and changes of transport (such as guests meeting in one area then being ferried by a bus or boat to a different spot), it pays to include a separate map or set of detailed instructions within your invitation envelope.
Do have your invitations proofread by someone else. The last thing you want to realize after your wedding invitations have gone out to all your nearest and dearest is that there's an error on them. Avoid this by having a third party, someone with fresh eyes, closely read over all the information for errors. These could be factual (e.g., the wrong date), spelling, grammatical, or even layout issues. Also, have people check that the names of guests are spelled correctly, addresses match up, and you've used the correct titles.
Don'ts
Don't under order. With wedding invitations, the fact is that some always go missing in the mail, some you'll mess up and need to replace, and some you'll want to hold onto as a keepsake. It therefore pays to order more invites than you think you might need, so you have spares available.
Don't neglect to send wedding invitations to people you already know can't make it. If you know for a fact that some people will be unavailable on your big day, don't make them feel worse by not bothering to invite them officially. People will want to see the lovely stationery you use, keep the invite as a keepsake, and feel included in the process, even if they can only be there in spirit when you say "I Do."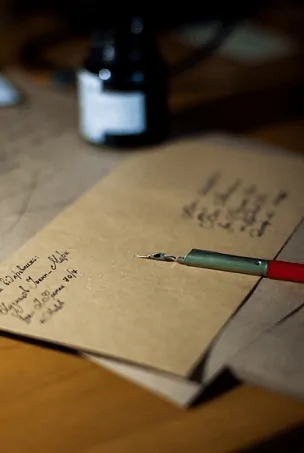 Don't make it hard for people to respond to the invitation. Getting your final wedding numbers in order can be time-consuming and stressful, so it's important to remove as many roadblocks as possible regarding responses. For example, perhaps include an already-stamped "Yes or No" card with the invites, so people only have to tick a few boxes (such as if they can come, if they're bringing a plus-one, and if they have dietary requirements), and then pop it in a post box. Alternatively, invite people to send you an email, text, or social media message, or give you a call with their response.
Don't lose track of responses. Once you do hear from people on your list, make careful note of the responses. This way, you'll keep everything together and won't forget who said what. Also, be sure to follow up within a pre-determined timeframe with those invitees you haven't heard from yet. Don't assume a lack of response equates to a no. Some people may not have received their invites, while others will have simply forgotten to respond.
Wedding invitations are typically one of the most important, stressful, and time-consuming parts of planning a wedding. Make this job easier on yourself by considering the dos and don'ts listed above.

Free Wedding
Giveaways + Sweepstakes
Enter sweepstakes & giveaways and enter to win a free honeymoon when you join. New winners are announced every week!