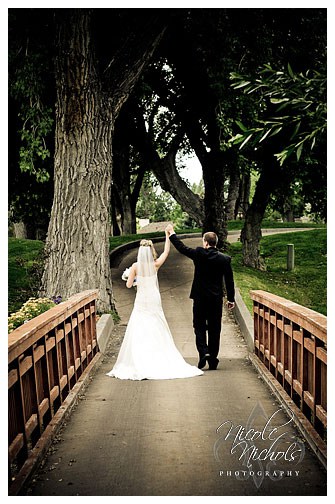 We all know that planning a wedding can be a stressful task to perform, especially when you don't have the experience and the access to all the resources a professional planner has. Taking into consideration the couple needs to choose venues for the ceremony and reception, select caterers and menus, flowers, cakes, audio and video professionals, why not hire an expert to handle all the work and free up a lot of your time?
A skilled wedding planner will look after you and will take care of every detail of your wedding, regardless of how small it is. She or he will work closely with you, getting to know your taste, your budget, your likes and dislikes. If you are still not sure about hiring a wedding planner, think about some of the benefits your planner will bring to you:
1. Precise Timeline
Like any other event, a precise timeline is the key for a successful planning. When you hire a planner she or he will follow an established timeline and let you know what should be done, and when to do it. This way you will not miss a thing and all the items of your wedding will be properly addressed.
2. Budget Management
Your planner will assist you in establishing a realistic budget that is tailored to meet the most important aspects of your special date. She or he will negotiate discounts so you can have what you want at the lowest price. Remember 9 out of 10 brides have a dream wedding that exceeds their budget and a talented planner will make sure you stay within your budget.
3. Payments
Your planner will advise you when payments are due to each vendor and many times she or he will also handle the final payments to vendors on your wedding day as well as the gratuity for each vendor.
4. Food and Beverage
We all know that great food and great time are the top two ingredients for a successful wedding party. From basic needs to special diets, your planner will guide you through every step of the way to make sure everybody is happy with the quality of food and beverage and it fits well within your budget. An experienced planner will suggest you items on the menu that will not only be appropriated to your wedding but also to your budget. She or he will advise you of good and bad combinations and will also negotiate with the venue small modifications on their menu to better suit your needs.
5. Décor
More than selecting a pretty venue that is within your budget a gifted wedding planner should also handle the décor, the table linens, the flowers, the menu design, all the invitations, your place cards, the favors, and every thank you note to make sure all components are properly coordinated. From the big picture to the smallest detail, she or he will guarantee that everything is perfect from the beginning of the ceremony to the end of the reception.
Choosing a Planner
Before hiring a wedding planner, be sure to interview her or him thoroughly. Find out how many weddings she or he has handled in the past. Check her or his website and see if you like her or his style. Since your planner will be working with you for a long period of time, it is very important for both sides to like each other. Make sure you establish a price in advance and, make sure to get everything in writing.
Also, ask her or him how many events she or he books per week and if it is more than one, how many people will be handling your event. Remember this is your wedding, your special day and you don't want to be left out by your wedding planner because she or he booked several events at the same week. At AK Bridal Events we are committed to provide a personalized treatment to all our clients and we do not book more than one event per week. With us, it is personal.
Last, but not least, ask how she or he handles privacy when it comes to sharing your personal information as well as photo and video. We at AK Bridal Events do not share any personal information of our clients without a written consent from them. We also protect the privacy of our clients and their guests by not keeping any video of our events and we only share photos taken prior the event starts when nobody is around.
Affordability
In times where every penny counts, couples tend to question the benefit of hiring a planner for their wedding but remember, wedding planners are no longer employees of the rich and famous. Reasonably priced planners are now the new standard for couples of all social classes. In general wedding planners get compensated in three ways: percentage, flat fee and hourly.
Percentage Fee – Planners using the percentage fee charge anywhere from 15 – 20% of the total budget for their services. This method is primarily used when a planner is orchestrating an elaborate, large wedding and reception and typically when the event has a cost of more than the national average wedding of $27,000.
Flat Rate – Many planners offer flat rate fee services. In this case many times, their packages include a specific amount of hours dedicated to specific activities and everything over that limit gets charged at an hourly rate. This is perfect for small, intimate weddings since there are not as many hours needed and the couple could save a considerable amount of money by choosing this method.
Hourly Rate – Another way planners get compensated is on an hourly rate which is perfect for small tasks, not for big events. The national average hourly rate for a wedding planner is $50.00 although some planners charge up to $300.00 an hour.
Article Submitted By:
Andrea Vollf
AK Bridal Events
Photograph Submitted By:
Nicole Nichols Photography
Free Wedding
Giveaways + Sweepstakes
Enter sweepstakes & giveaways and enter to win a free honeymoon when you join. New winners are announced every week!