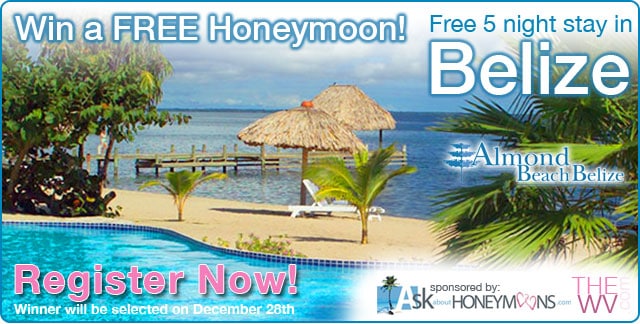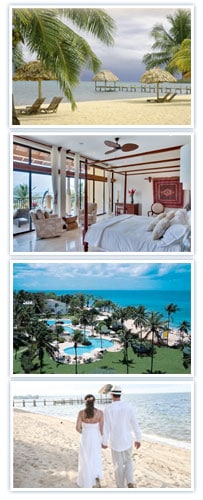 TheWV.com is doing it again… you have another chance to win a free honeymoon! This time your free honeymoon will take you to Almond Beach Resort in Belize. Winner of this honeymoon giveaway will be selected on December 28th, 2011.
Almond Beach is an outstanding luxury resort and spa on the white sands of the Caribbean. An ideal locale for honeymoons, anniversaries, family vacations, fishing and diving vacations.
Almond Beach offers a range of accommodations from Beachfront Casitas to elegant Beachfront Veranda rooms, Honeymoon Casitas and family oriented Two Bedroom Suites. These provide a luxurious place to rest after an active day of diving, snorkeling or exploring the magic of Belize.
Almond Beach Resort and Spa is located in the Stann Creek District, south of Belize City on the mainland coast of Belize. We are close to a number of Belize's national parks, Mayan ruins, and world famous diving and fishing. We offer many different tours to explore the eco-wonders of Belize's diverse wildlife and landscape. Guests have free access to kayaks and mountain bikes to undertake their own Belize adventures.
Enter Now to Win a Honeymoon to Belize
Winner of this honeymoon sweepstakes will be selected on December 28th 2011.
Special thanks to our sponsor, Ask About Honeymoons. If you are looking to book your honeymoon, be sure to check out AskAboutHoneymoons.com for the best locations and best prices out there!
Free Wedding
Giveaways + Sweepstakes
Enter sweepstakes & giveaways and enter to win a free honeymoon when you join. New winners are announced every week!