When you meet with any vendor, you should come prepared with questions. Not just the standard date availability, pricing, etc. type of questions, but ones that will help you really determine whether or not this is the vendor for you. You should always meet with at least 2 vendors of every type that you're considering for your wedding.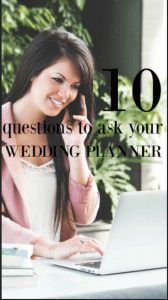 When meeting with wedding planners, here are ten questions to consider adding to your list:

How did you get into wedding planning? Was it sparked by the fun of planning her own wedding? Was it something she just sort of fell into? Was it pursued professionally, with relevant degrees and/or credentials? There's no right answer, but it's good information to have when you're reviewing who to hire.
How many weddings have you coordinated in your career, excluding your own? Related to this, you'll want to determine how many weddings she takes on each year. This will give you an idea of her experience, as well as the level of attention she'll likely be able to devote to your wedding.
Do you work alone, or with a team? Most planners have an assistant, but some have a full team helping behind the scenes.
What is the most memorable wedding you ever worked on, and why? More important than the actual details of that wedding, you want to get a sense of how the planner talks about it. What type of tone and language does she use when speaking of her past client and work? Is she remembering the mood of the day, or more impressed with the logistics that were pulled off? Again, there's no right answer here, but it will help you determine if this is somebody you want helping you plan your own wedding.
What is the average size and budget of the weddings you plan? If she's used to planning weddings with a budget triple yours, she might struggle to help you stay on budget. If you feel like there is a big discrepancy, follow up and ask how she would help you stay within your budget.
Have you ever worked at the venue I'm considering? Alternately, if you don't already have a venue in mind, ask if she's ever planned one similar to what you think you want (ie, ballroom, barnyard, etc.) Each type of wedding has its own set of obstacles or problems that can be easily avoided if your planner is prepared for them.
Will you attend the rehearsal? In almost every situation, the answer should be YES.
What is not included with the package we're considering? Most planners offer three types of packages: Full planning, partial planning, and day-of. You might initially opt for the day-of package to save money, but make sure it truly is all you'll need. It's perfect for a lot of brides, but some might be disappointed at the lack of support leading up to the big day. Compare it to the other packages to make sure you know what you are and aren't getting.
What happens if you fall ill, or are otherwise unable to fulfill your contract and/or be present for the wedding? She should have a pretty solid contingency plan in place, and you need to know what that is.
What is your cancellation policy? Full refund, or deposit refunded + service credit? Is there a deadline for cancellations?
Answers to these questions don't come in a one size fits all package, so make sure you really analyze them to find your perfect planner.
Submitted by Simple Day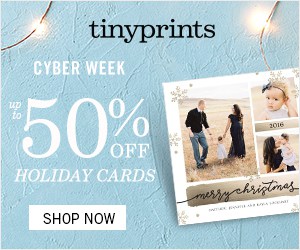 Free Wedding
Giveaways + Sweepstakes
Enter sweepstakes & giveaways and enter to win a free honeymoon when you join. New winners are announced every week!