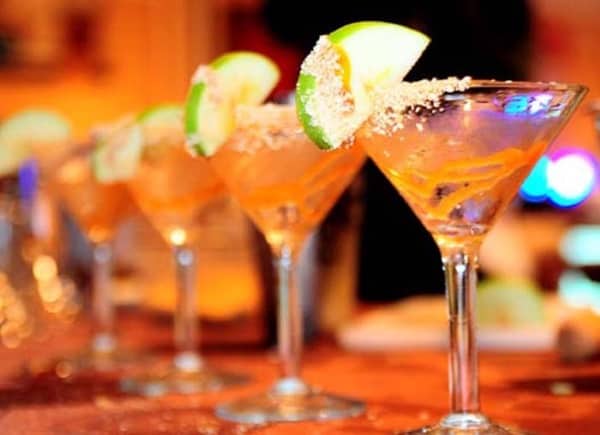 Want to have a bachelorette party to remember? Say no to the clichés and embrace one of these wild activities!
Take a cocktail class
If you plan to have a boozy night, why not start off the evening by making a few of your own cocktails? Many cocktail bars offer group lessons – this could be a fun and interactive way to start the night.
Go to a silent disco
Silent discos require everyone to wear headphones. There are usually a couple of channels so that you can decide which music to listen to and then work out who else is listening to that music. The beauty of silent discos is that they can often be hosted in wild locations that otherwise would be off-limits due to noise complaints. This could include historical buildings, beaches and parks.
Try an unusual spa treatment
A spa day might not be the most original idea for a bachelorette party, but you can put your own unique spin on it by looking for a more unusual spa option. There are places that offer weird and wacky treatments such as caviar massages, mud baths, hot cupping and even chocolate massages!
Take a pole dancing lesson
For a more active idea, why not try a pole dancing lesson? These aren't as awkward as you may think – it can be physically challenging and a good laugh.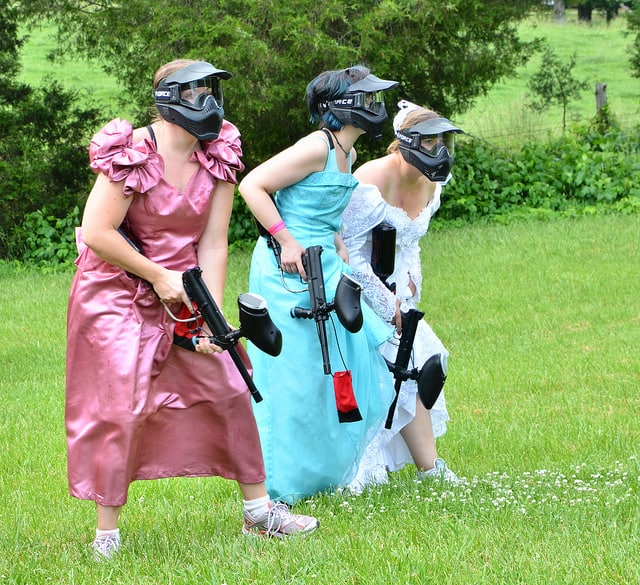 Go paintballing
Whilst it may be a popular bachelor party idea, there's no reason why a group of girls can't go paintballing too! This could be a wild activity to try before a night of drinking. You could even do it in old bridesmaids dresses.
Go camping
Similarly, if you prefer rough and ready activities, you could go on a camping trip. This could be a great bonding experience and could allow you to spend the night round a campfire drinking and playing games. The trip could even be combined with a few local outdoor activities.
Visit an escape room
An escape room could be another fun bachelorette party idea. These attractions require you to try and escape from a room by finding clues and solving puzzles within a tight time limit. They can be a great icebreaker by forcing people to work together.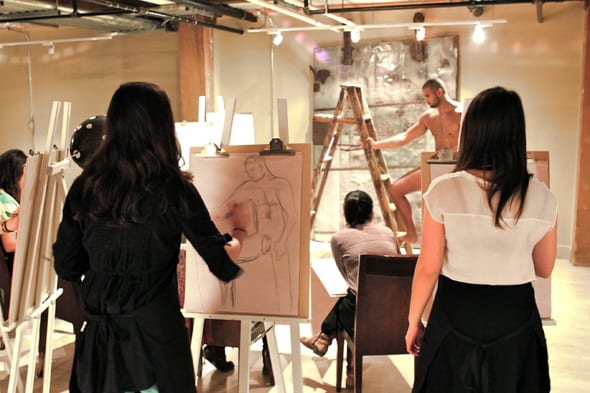 Do a live drawing class
You could also try putting your art skills to the test at a live drawing class. Some of these art classes even offer the option to hire a male nude model to draw to add a naughty twist!
Visit an adult indoor playzone
Remember those big indoor play areas you used to go to as a kid? Some of these indoor play areas have nights that are open to adults. This could be a great way to reconnect with your youth and have a bit of innocent fun.
Hire a party yacht
It's possible to hire your own yacht for the day complete with a crew and turn it into a party boat. This could allow you to have a day of partying in a unique setting. Such events can also surprisingly affordable, especially if you're willing to supply your own drinks.
Free Wedding
Giveaways + Sweepstakes
Enter sweepstakes & giveaways and enter to win a free honeymoon when you join. New winners are announced every week!