Planning your wedding can be very stressful. It is the most detail-oriented job. You have to prepare for months or even for years depending on how big you want your wedding day. Creating endless lists in your head, gathering a lot of information can be so hard if you do it by yourself. You have to do a step-by-step planning timeline of all the main things you need to pull off a remarkable wedding day. It is very important to do a thorough research, managing your budget, and working out all the stuff needed.
Like all things in the world, insurance is essential as it caters to unique needs and provides policies and coverage for your wedding preparations. People usually spend high costs on planning their own wedding. Among other things, you should consider wedding insurance because this helps every client to protect their investment on their wedding and prevent them from financial risk especially when emergencies and disruptions happen.
There is no right or wrong when it comes to wedding planning. With so much happening before a wedding, details like sending invitations, people, dealers and logistics, a lot should be managed and sometimes it's easy to let little things and even big ones get overlooked. And in reality, every wedding always tends to mess one thing up even if you hired a wedding planner and coordinators. You just have to be simply organized and focused to reduce your stress levels. In this way the process will be more manageable.
Here are 4 things that are usually overlooked in wedding preparations.
Timeline
Creating a wedding timeline is definitely essential. We all know that timing is everything and everything is needed to be kept on track. This will help your special day run smoothly without a hitch. You have to make sure that all people involved in the ceremony should have the copy of the timeline so that you will be on the same page.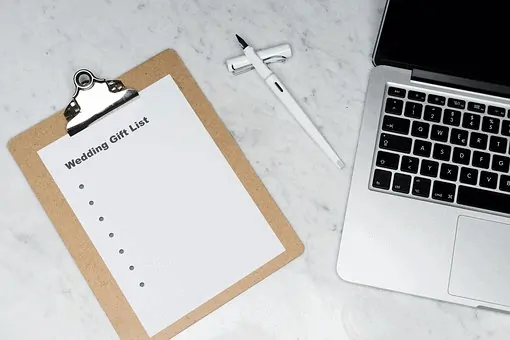 Contingency Plan
This thing is usually overlooked by many couples. Contingency plans are very important to have in every wedding. Whether it is bad weather conditions, problems with the suppliers etc., you should always have a back up plan for every little detail of the event. Couples often get so caught up in the beauty of their venue and tend to forget the emergencies that can happen. You will be confidently prepared and secured during your day knowing that you have other plans arranged.
Emergency Kits
Emergencies can happen anytime, anywhere. Some things may happen unintentionally. Like the back-up plan, sometimes couples tend to forget to have an emergency kit prepared. This is important to fix those little wedding-day problems. Emergency kit can be a real lifesaver on your special day. You may include a few essentials like sewing kits, band-aids, stain sticks, and many more.
Transportation
Couples should always be prepared to provide relatives and friends transportation to and from the wedding venue. Guests will more than appreciate it if they're traveling to a place they have never been before especially guests that came from out of town or out of the country. With this plan, you'll save yourself from a last-minute call from people who got lost on the way to the location.
Everyone dreams of a perfect wedding day. It's easy to get caught up in the plan that you are thinking about. Always remember that there are a lot of things big and small that you have to consider when preparing for your own wedding. Don't forget to include the things mentioned above to help your plan run smoothly.
Free Wedding
Giveaways + Sweepstakes
Enter sweepstakes & giveaways and enter to win a free honeymoon when you join. New winners are announced every week!